Two and a half days in St. Petersburg passed fast but we got to see surprisingly much. As we have been here already once before, and saw some of the city's "must see" attractions and sights back then, we concentrated on little bit more alternative things this time.
Our first evening in St. Petersburg
On the evening we arrived in St. Petersburg we first bought a Russian sim card at local provider Megafon's Shop. The whole process was really easy, took us around five minutes and was costing less than 10 Euros for unlimited internet for two weeks. It's always practical to have mobile internet while travelling, for doing some research on the way.
After completing our phone card business we decided to explore the city by skateboards and pass by at the Fontanka River, one of the arms of Neva. Before leaving home we were pondering quite long whether to take our skateboards on this journey or not. Finally Seri created us some pretty awesome mini boards from old skateboard decks and already the first day has shown us that taking them along was the right choice (yes, we know there might be weeks without any skateable roads ahead of us…).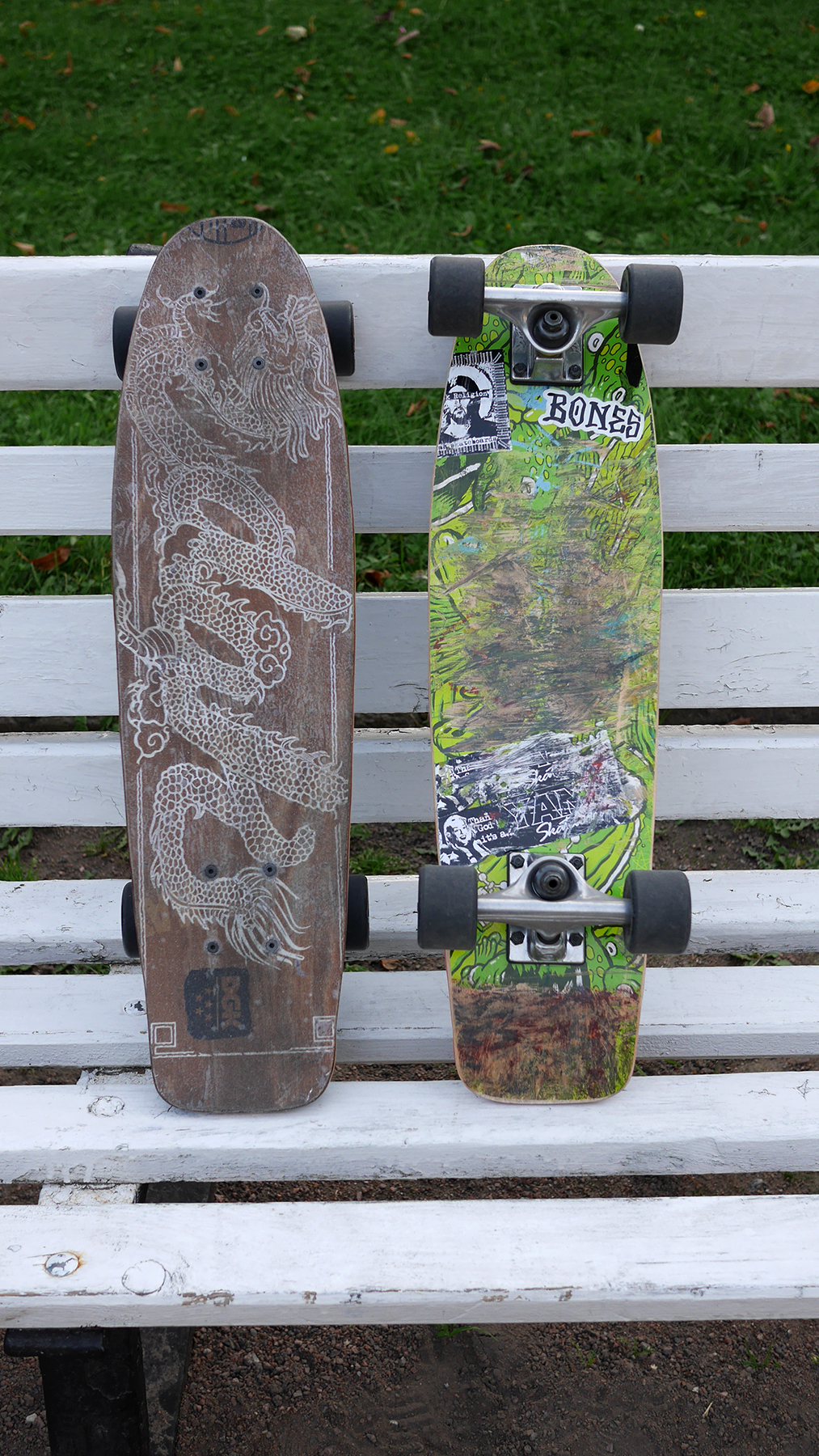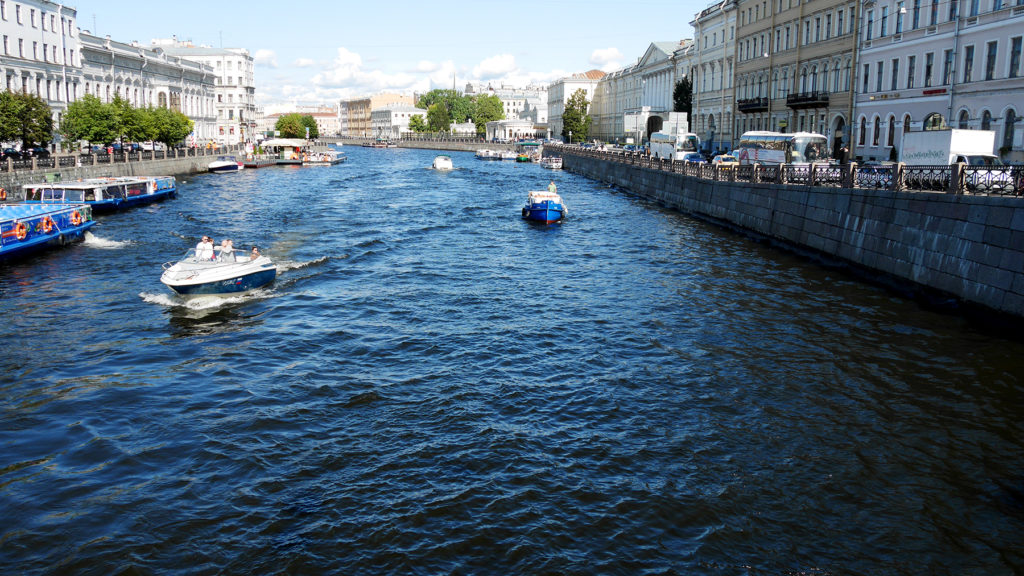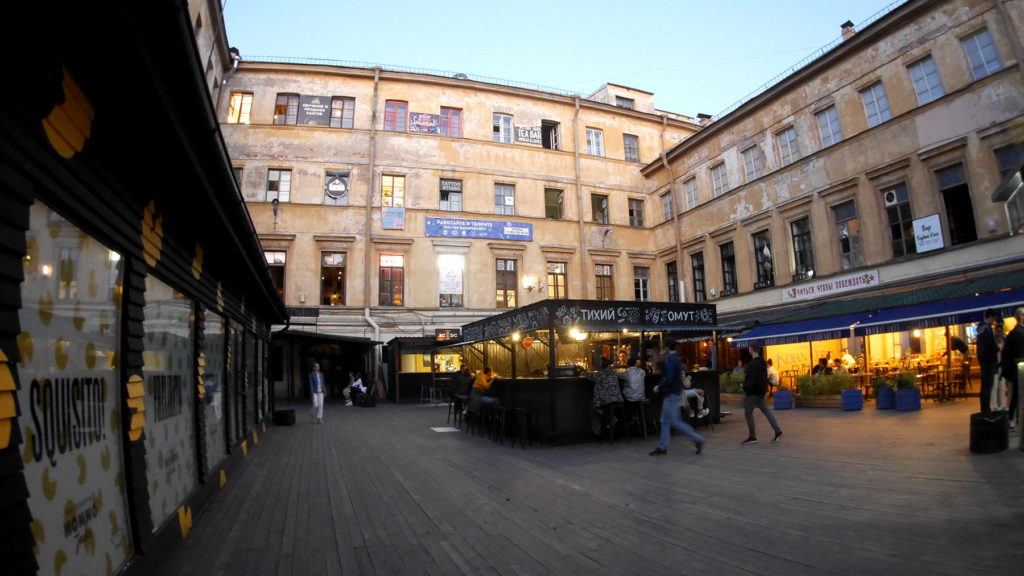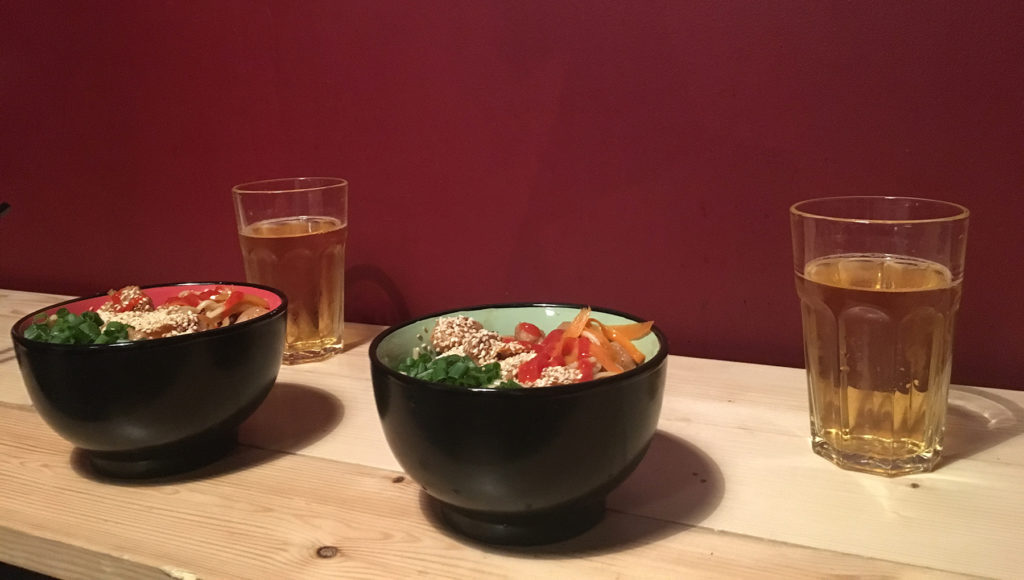 Day 2 in St. Petersburg
The next morning it was raining so we didn't hurry to get up from the bed… After all we were finally on a holiday (and had slept bad because of the loud telephoning grannies behind our paper thin wall). Around noon time Seri went for a little bouldering session in one of St. Petersburg's climbing halls and after that we had a late lunch. Another vegan/vegetarian restaurant recommendation for St. Petersburg: Cafe Auroville. Everything on the menu sounded so good that we had hard time making any decisions.
We thought that visiting a museum would be a perfect activity for a rainy day. Therefore we tried to get to this museum called Kunstkamera. We never got there though, since we happened to make the rookie mistake of taking a bus to the wrong direction. After we finally got back to the starting point it was already so late that there was no point to go anymore.
Time for plan B. There is a place called Pushkinskaya-10 that we also wanted to visit. It's supposed to be some kind of self regulated art commune with galleries in an old squatted house. The entrance looked promising but then we found a note on the door stating that it was closed that day.
Luckily plan C worked out. Loft Project Etagi is again some kind of a multi-storey complex filled with small restaurants, bars and shops. It felt more commercial than Golitsyn Loft though – like some Russian hipster mall.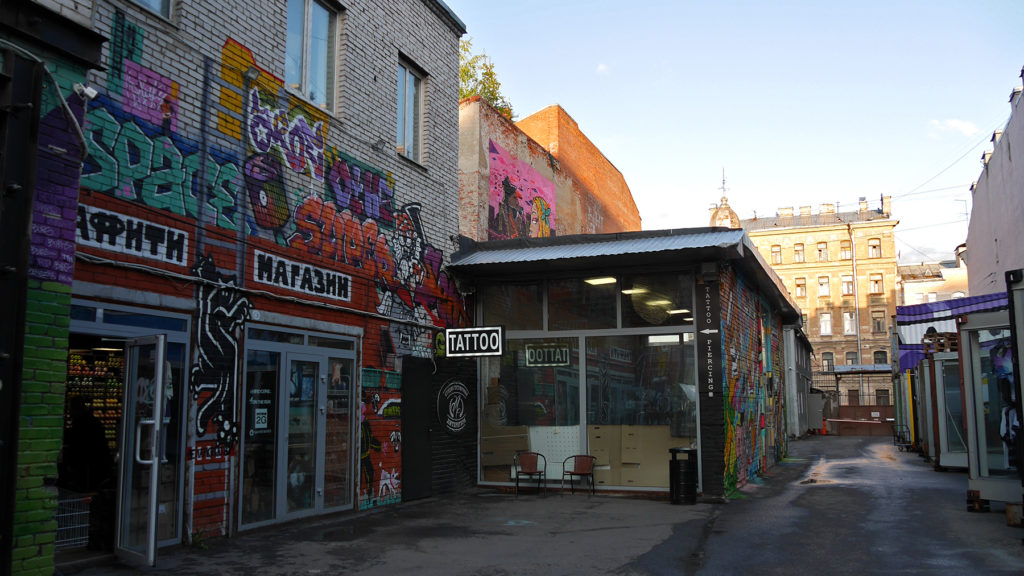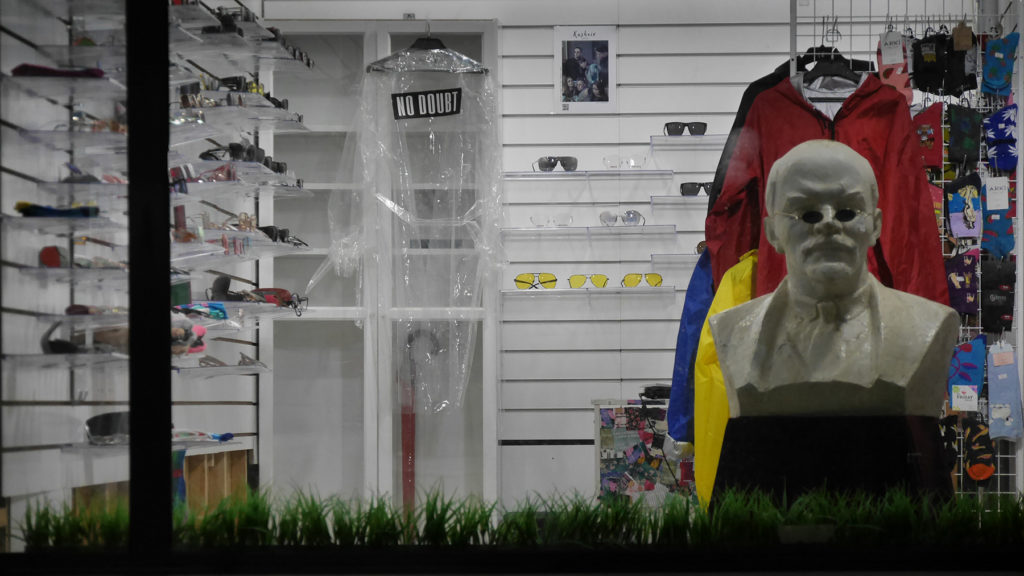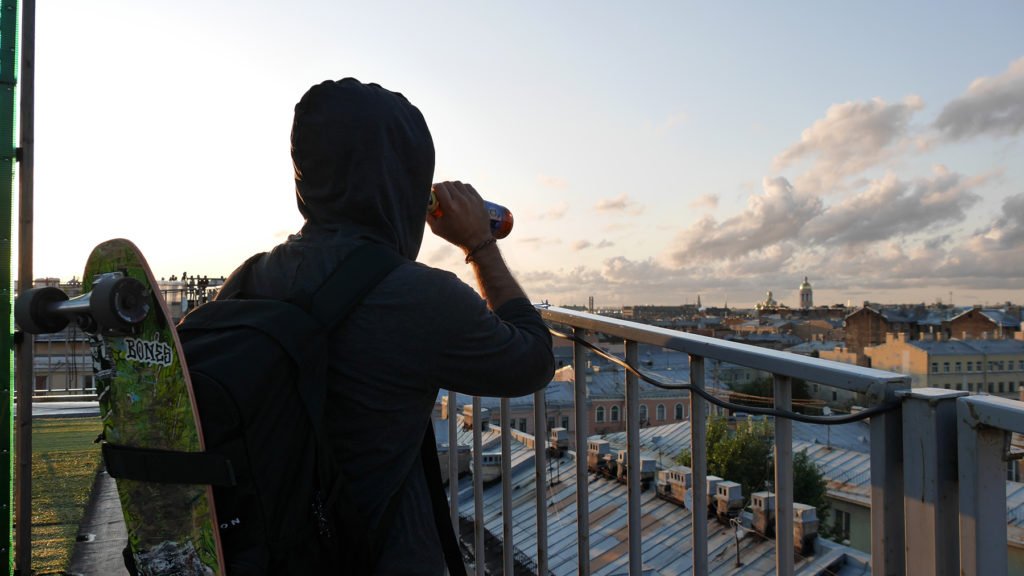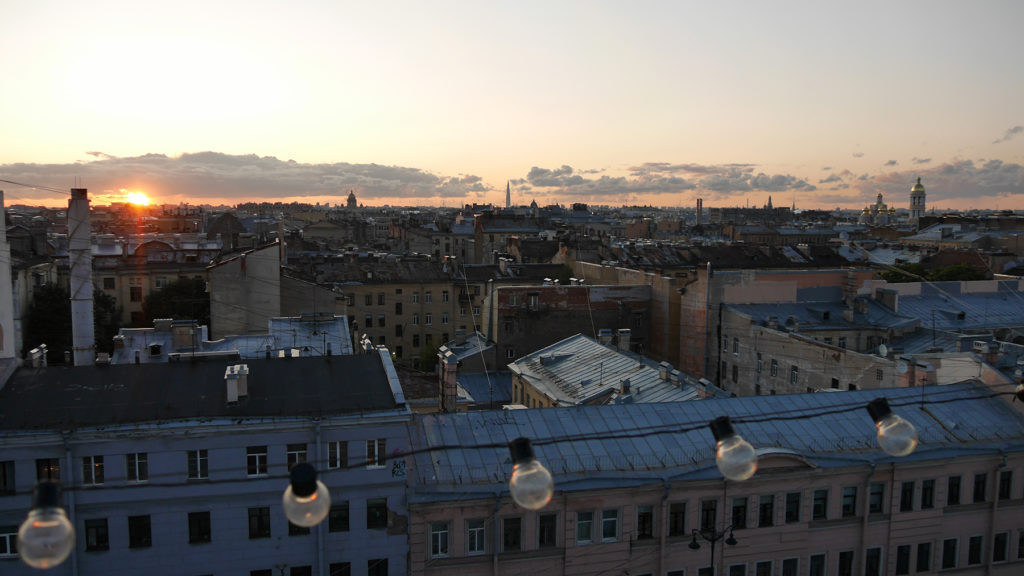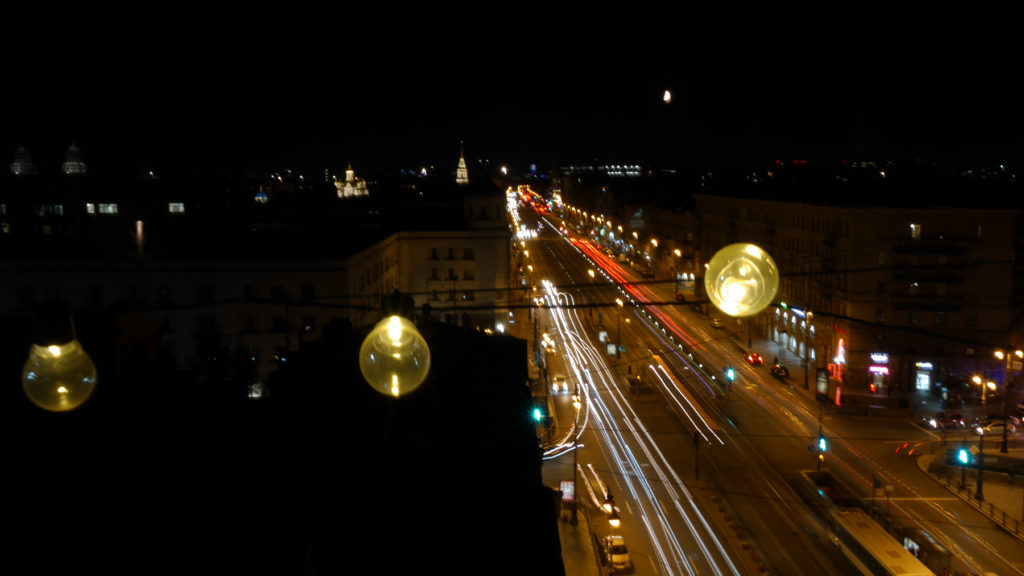 Day 3 in St. Petersburg
We still had the whole next day to explore St. Petersburg as our train to Moscow was going to leave just before midnight. We started our last day in St. Pete by cruising around. On the way we had some delicious pelmeni and vareniki for lunch. They are the Russian version of dumplings.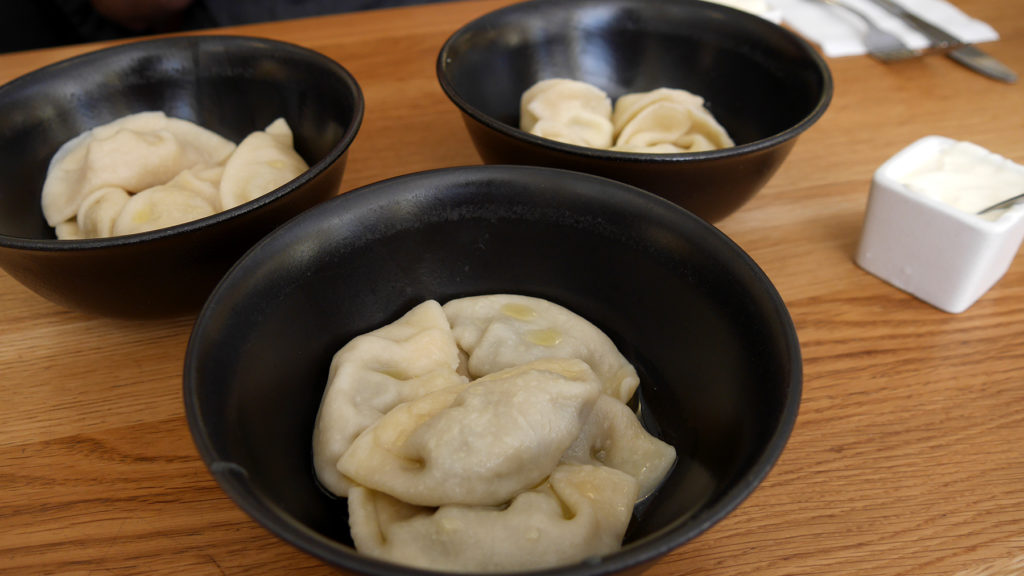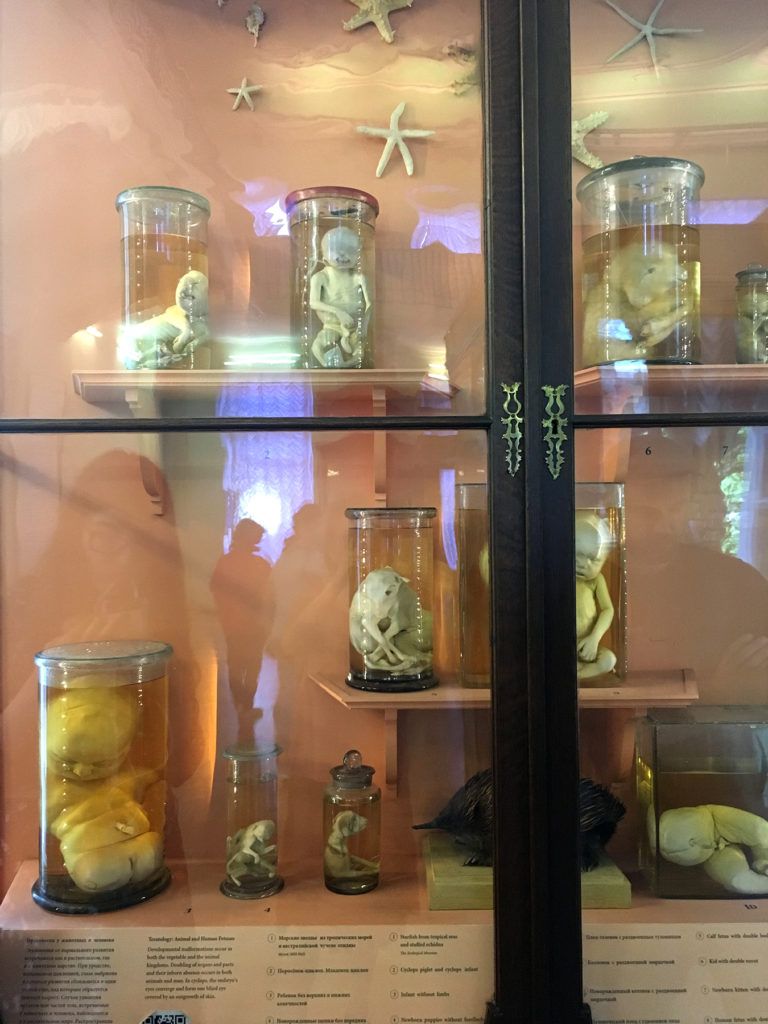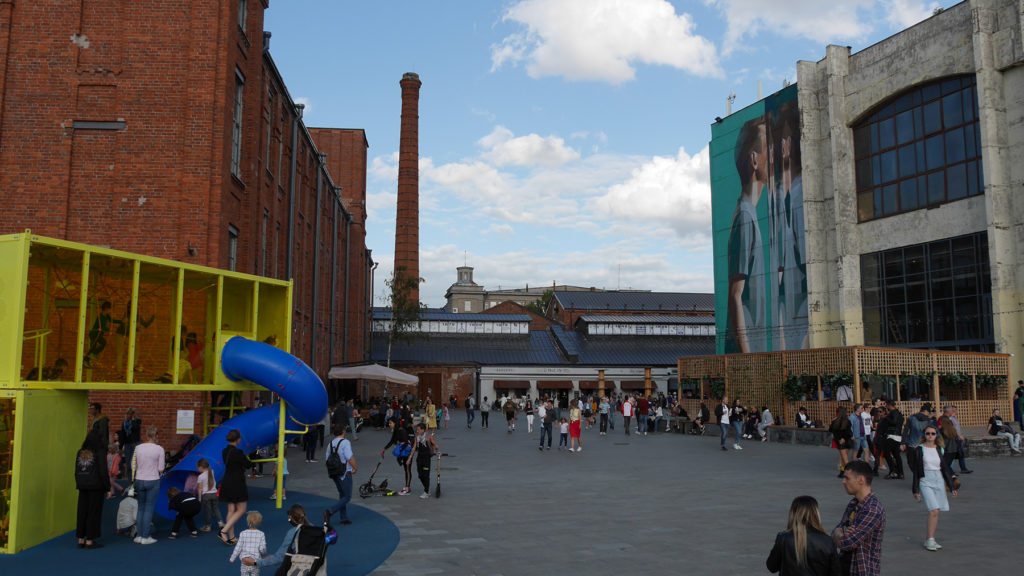 Then it was time to have a little rest and computer time on our guest house, grab our backs and head to the Moskovskaya train station…
We liked St. Petersburg the first time we visited and now we liked it even more. It seems that the classically beautiful, decorative facade of the city blends perfectly together with the more alternative street culture. You can find a concert or even a fire show literally behind every corner, or a surprising, hip courtyard behind any gate, and the people seem to have style. But we saw some pretty shocking things too, though, like a dead man lying on the street. No place is perfect.