We really, really liked Nizhny Novgorod. Even though it is the fifth largest city of Russia, with the population of 1,25 million, it had a nice small city vibe. A lot of the city's life is centered around the lively Bolshaya Pokrovskaya pedestrian street up on the hill. Next to it is the old kreml overlooking Volga. Along the Volga runs a boulevard that is beautifully lit in the evenings. We stayed in Nizhny Novgorod only two nights but decided that in case we end up eventually traveling back to Europe through Russia, we will stop here again.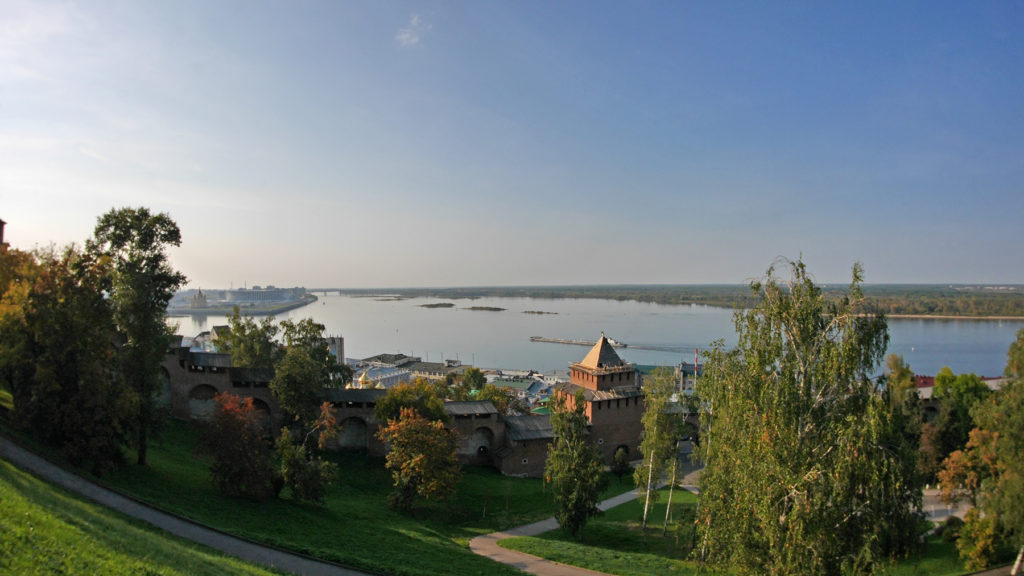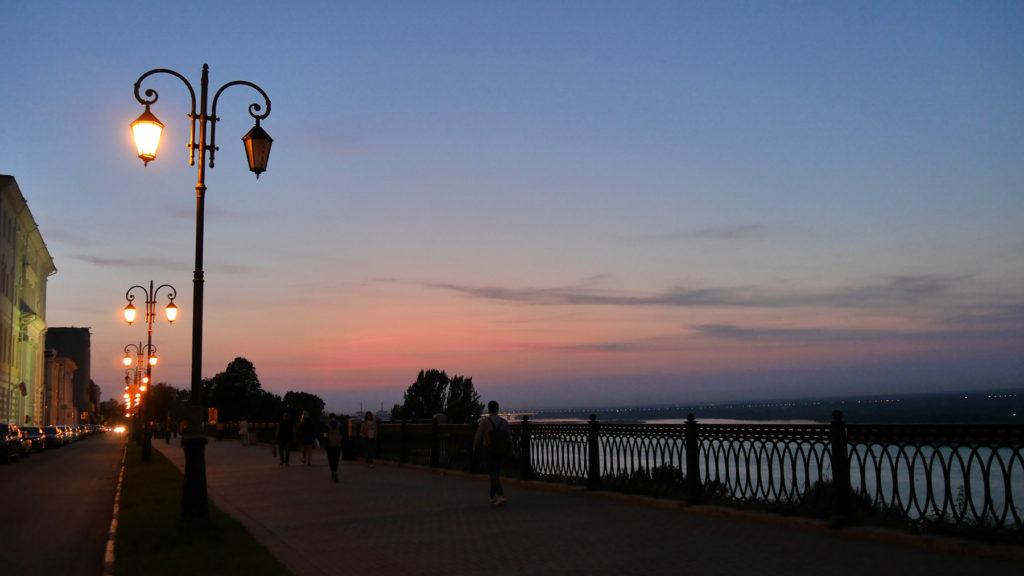 First impressions
We arrived at Nizhny Novgorod after a rather unspectacular four-hour speed train ride from Moscow. As the train station was quite far from our guesthouse, Seri ordered us a ride through Yandex, a Russian alternative for Uber. It turned out to be a good, fast and cheap option to get around. It was not even seven in the evening, but the sun had already almost set. We figured that we must be near to the border of the next time zone. On the way to the guesthouse we could get the first impression of this charming city, as we passed the riverbank of Volga, the city's hills and and the small kremlin.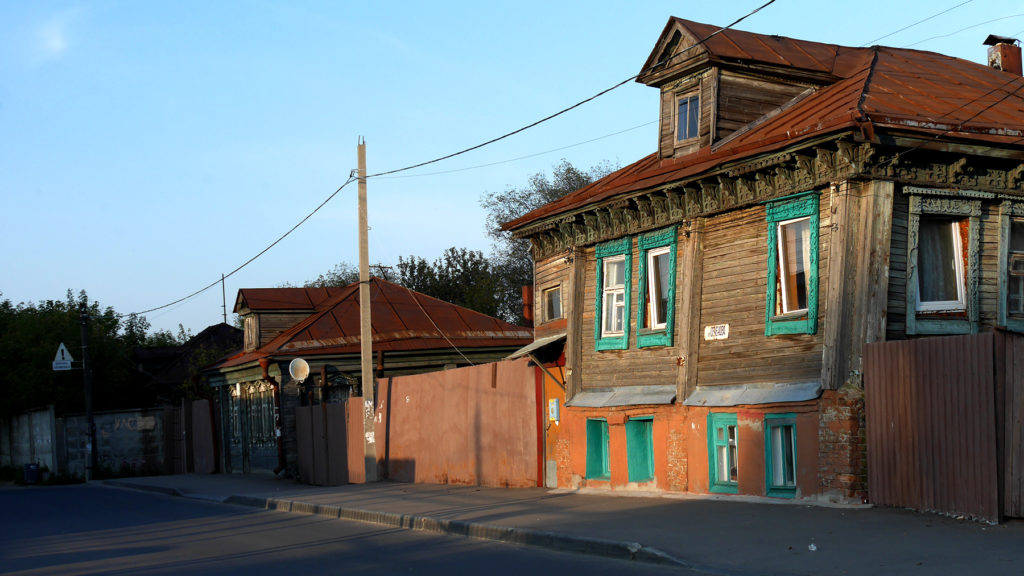 Even though our guesthouse was not far from the city's center and the Bolshaya Pokrovskaya pedestrian street, it was surprisingly hard to get up there the first time. Somehow, we ended up walking on a narrow street with no sidewalk, cars passing close to us all the time. Also, on the way back we had some problems, as we decided to have a stroll through the kremlin. We didn't realize there was no direct way down to our place and some parts were closed due to construction works. So, we had a long way back to the guesthouse but got rewarded with nice night views of the city. Luckily, later we found some stairs that made going up and back a lot easier.
Where the life (and food) happens
A big part of our time in Nizhny we spent around Bolshaya Pokrovskaya, the old main street of the city. Nowadays a pedestrian zone, it is lined with cozy cafes and restaurants. The people are sitting on the terraces and no-one seems to be in a hurry. Local artists are performing their songs along the street. Girls, guys and even one dog are doing their tricks on the square in front of a church that seems to be the city's skate hangout. And even when it gets late and the people go home, the street is never empty, thanks to the many bronze statues that are standing in the corners or sitting on the benches, giving the street a friendly feel.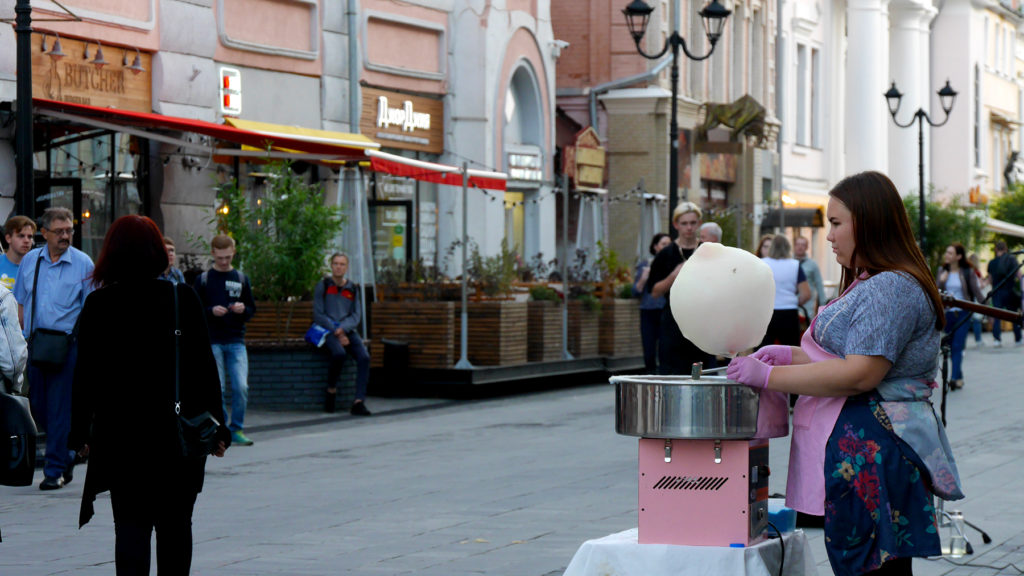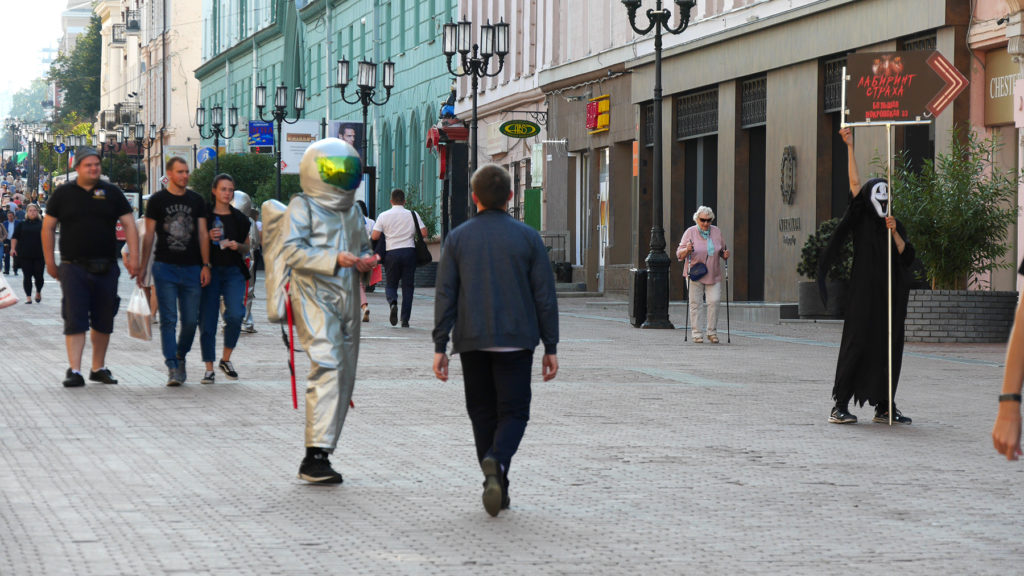 We found many nice places to eat at in Nizhny, but the pelmeni and vareniki restaurant Lepi Testo turned out to be our ultimate favorite. The savory and sweet dumplings there were so delicious that we had to go there twice. It was also nice to see that this traditional food can still be "trendy" as the place seemed pretty hip and popular among locals.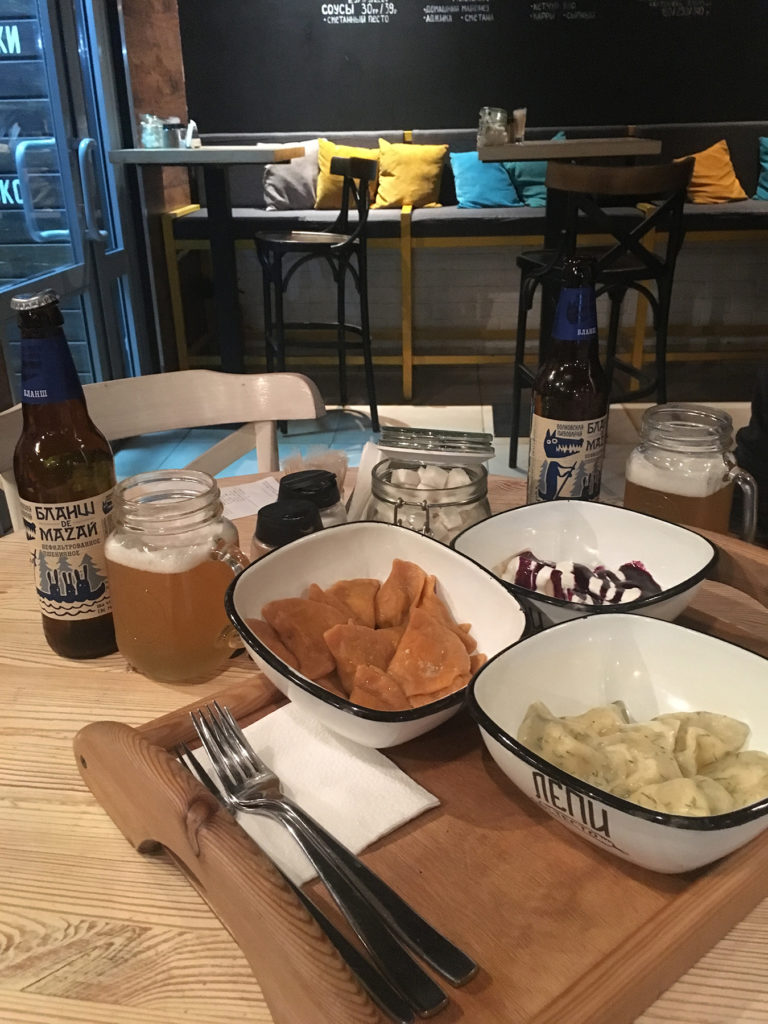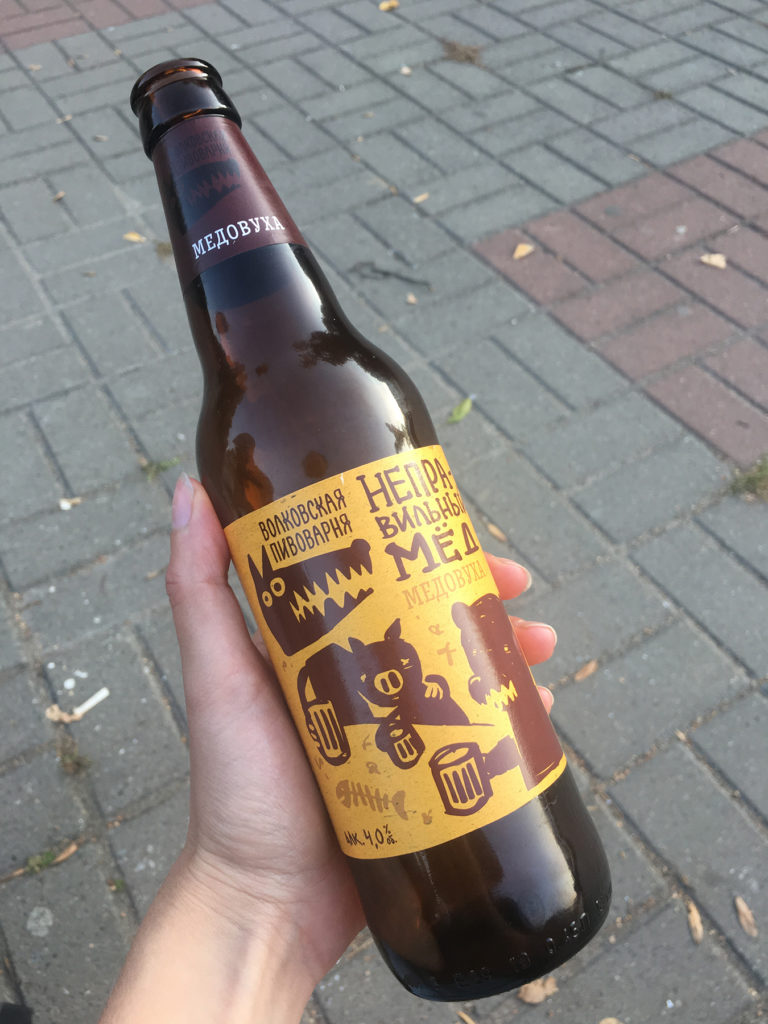 Something special to do in Nizhny Novgorod
Besides strolling and skating around, visiting a few sights and filling ourselves with Russian treats, we also did some more remarkable things. The suburban city of Bor is connected to Nizhny Novgorod through a 82 meters high and 3,6 kilometer long cable car Borskaya crossing the Volga. At first Johanna was a little bit anxious about the ride. She is not the biggest fan of heights and especially not a fan of water at all, and this activity combined both. But after sleeping over it (and having a beer before entering), she agreed to go along for a short visit to Bor. After all it was a great experience (also for Johanna), mainly because of the ride and the views, as there was not too much going on in Bor itself.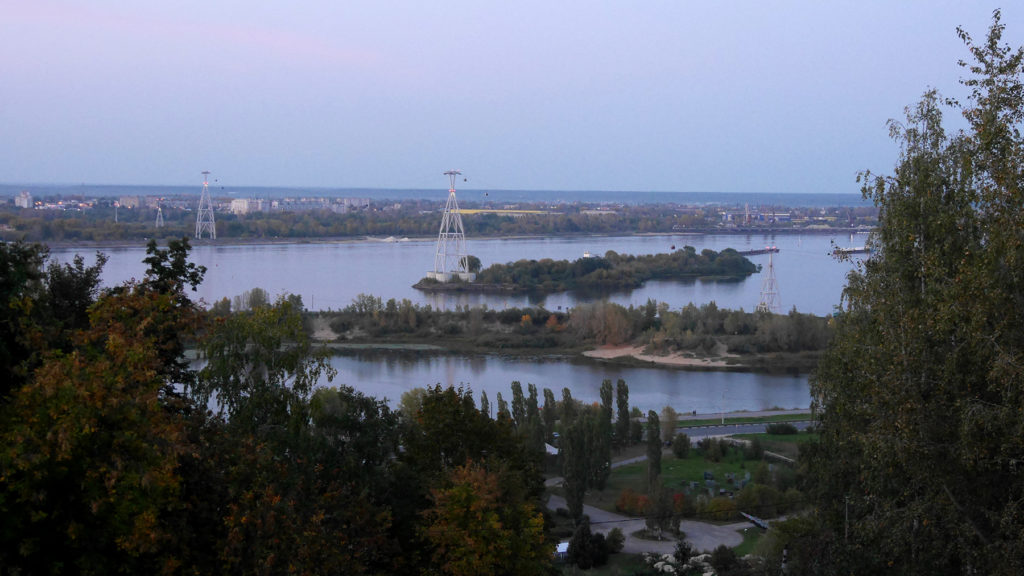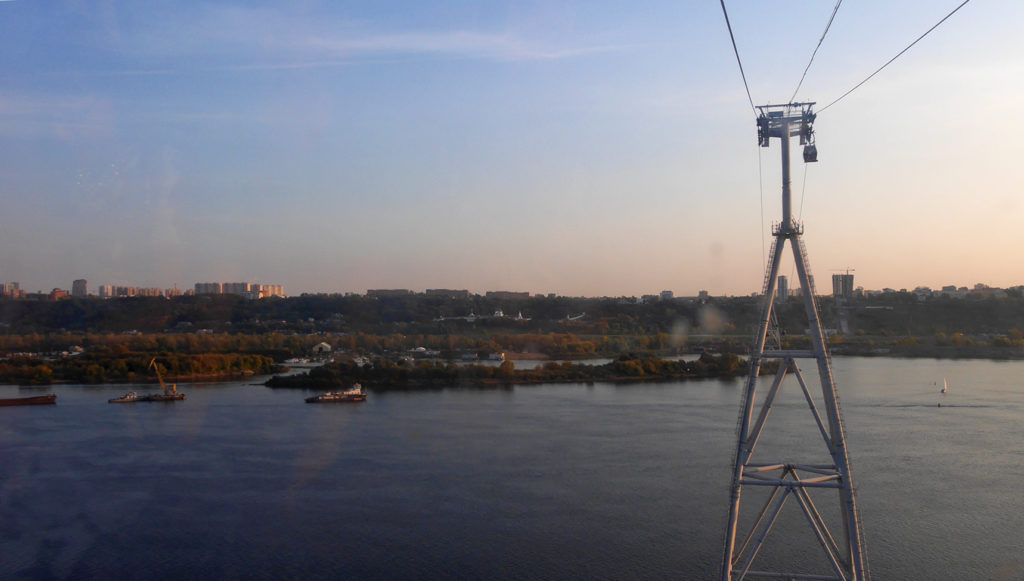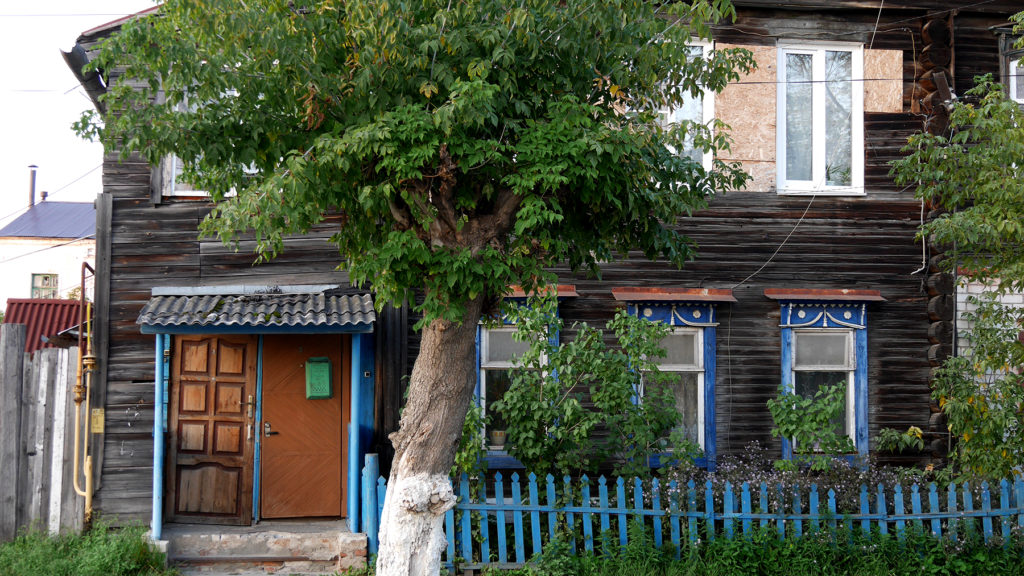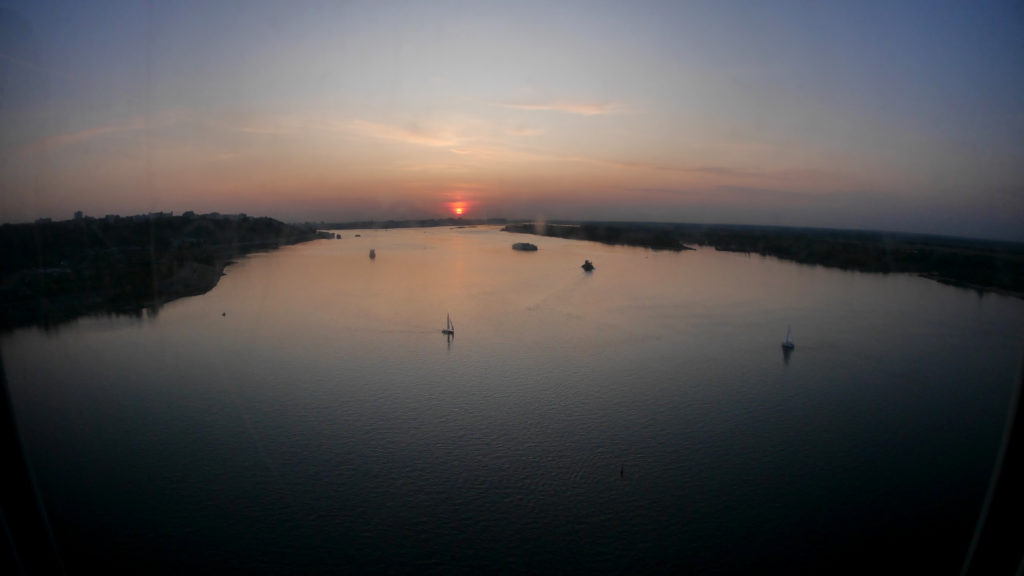 Seri also went another time in Russia to a local bouldering center. The one in Nizhny Novgorod is called Lad. While the first parts of the way there were quite good to skate, it turned out that the outskirts are more focused on cars than pedestrians. Streets and pavements started soon to be in bad condition and at each bigger crossing there was an underpass, so the way was longer than expected. The boulder gym was at some industrial area. Dimitry, who was working there, was very nice and luckily speaking English. While showing Seri some excellent boulder routes, there was also good time to chat. Dimitry is studying chemistry and wants to do his PhD in Scandinavia or some Northern country. Also, as he was born in Kazakhstan and could give Seri some nice travel tips for the future.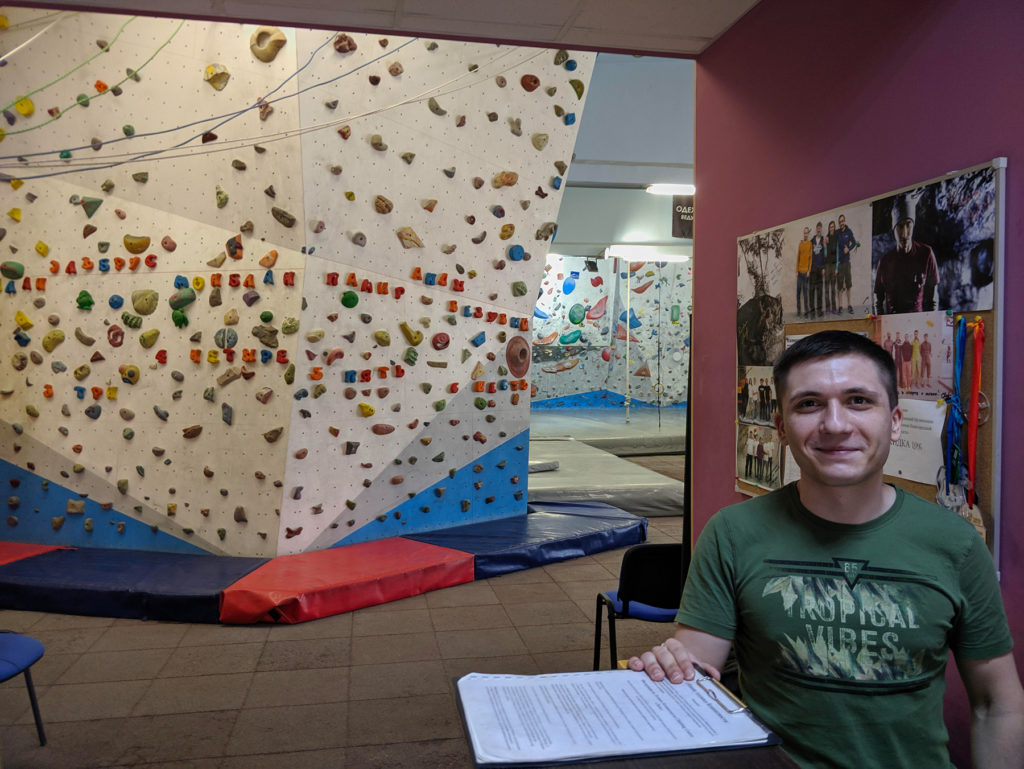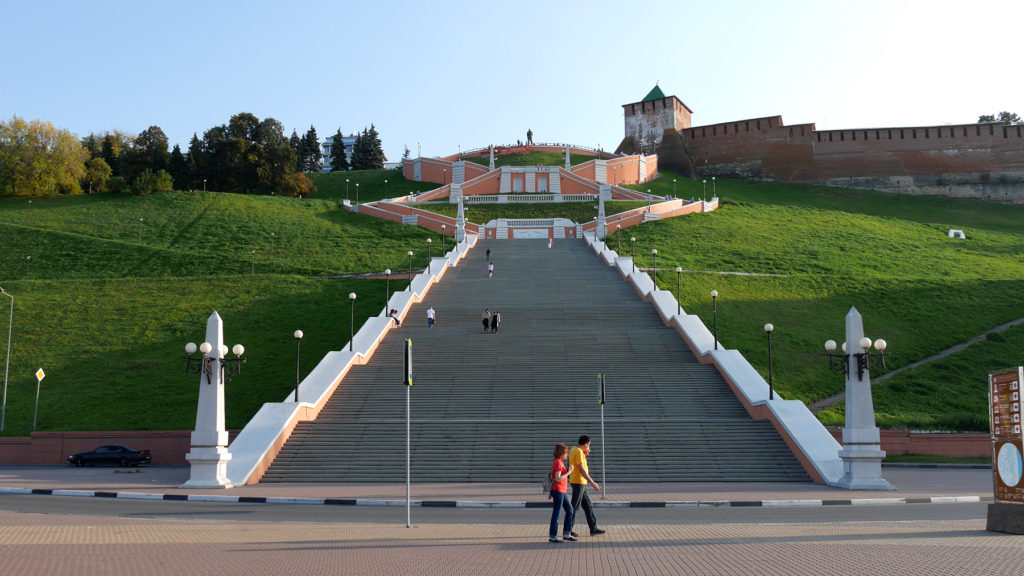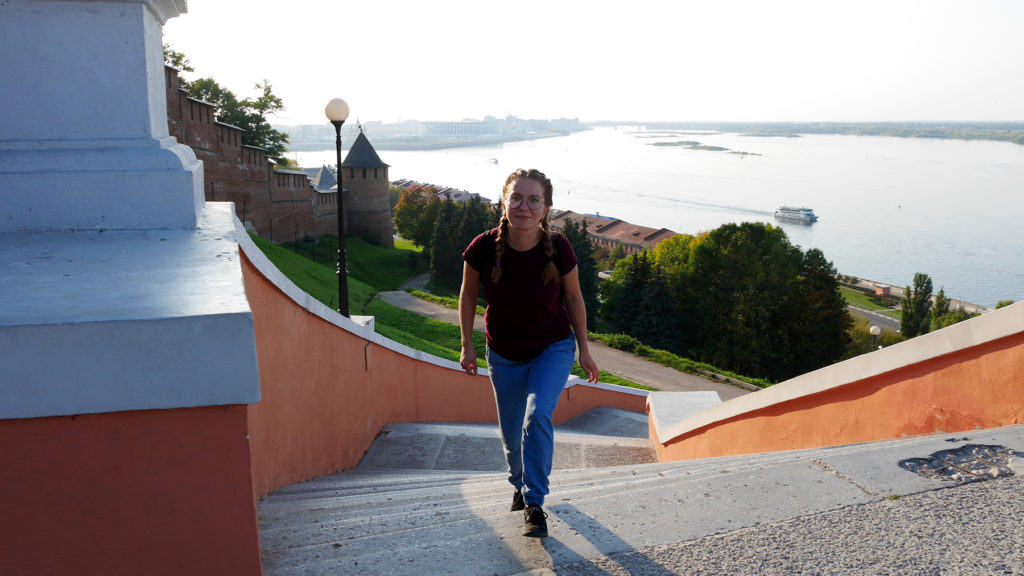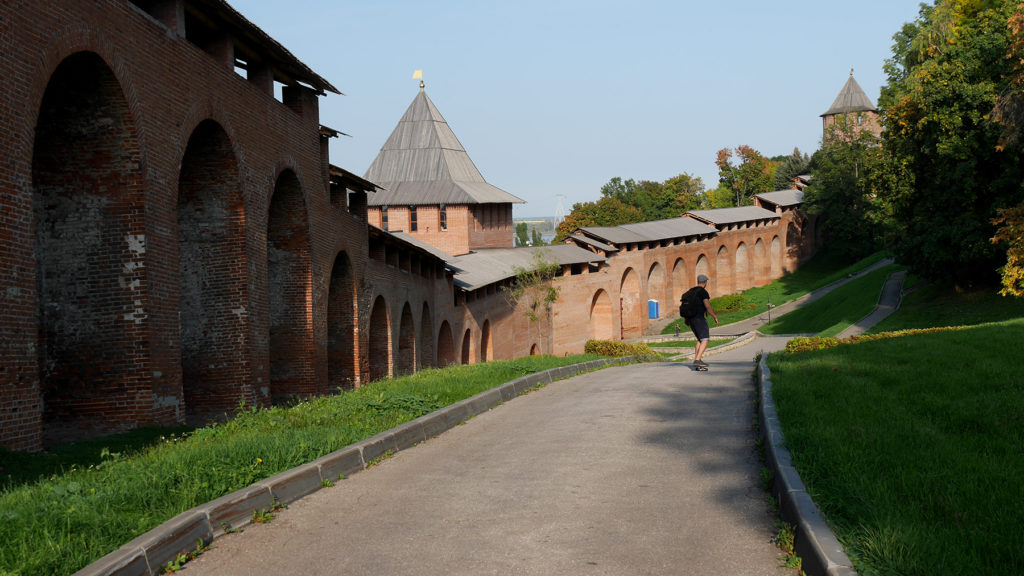 We could have easily stayed longer in Nizhny Novgorod, but in order to get cheaper train tickets we had already booked them in advance and after two nights it was time to leave. Our next destination was going to be Yekaterinburg on the border of Europe and Asia. We were already really looking forward to our first longer train ride in Russia, as there were 20 hours of relaxation on the rails ahead of us!