As we had been moving relatively fast the last days, we were really looking forward to our first longer train ride in Russia, from Nizhny Nogorod to Yekaterinburg. We would, of course, be now moving even faster – through 2 timezones, but the next 20 hours we could just relax.
We had booked the third class sleeper tickets, which means an open sleeper carriage with about 50 other people. We had also made sure to choose a carriage where animals are not allowed, even though we really like animals in general. We are just still traumatized of our Trans-Siberian train ride in 2013 with the horrors of exhibition cat Ulitsa running free and her drunken owner – maybe some of you have heard the story 😀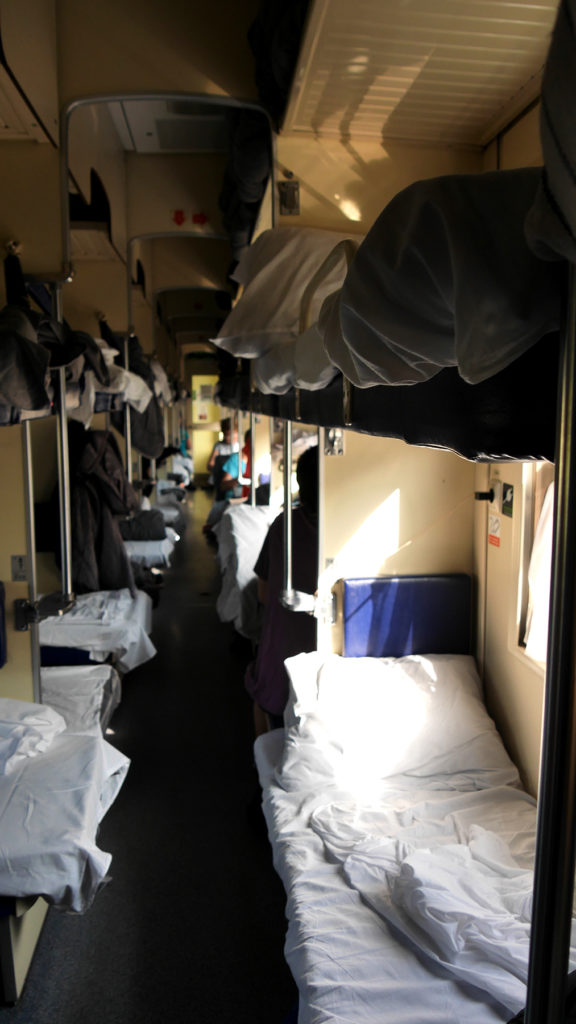 It was calmer than we had expected. People mostly slept or relaxed on their berths and talked with the people sitting (or lying) in the same "compartment". Next to us were a very talkative man and an older woman. They would have wanted to talk with us too, but even with the help of Google Translate it was really hard. We managed anyway to tell them about our travel plans, of which they seemed to be pretty surprised. The woman showed us some photos of some museum visit from her phone and wanted to see the drawings on my pad. We are starting to feel really sorry, that we didn't learn any Russian before coming here.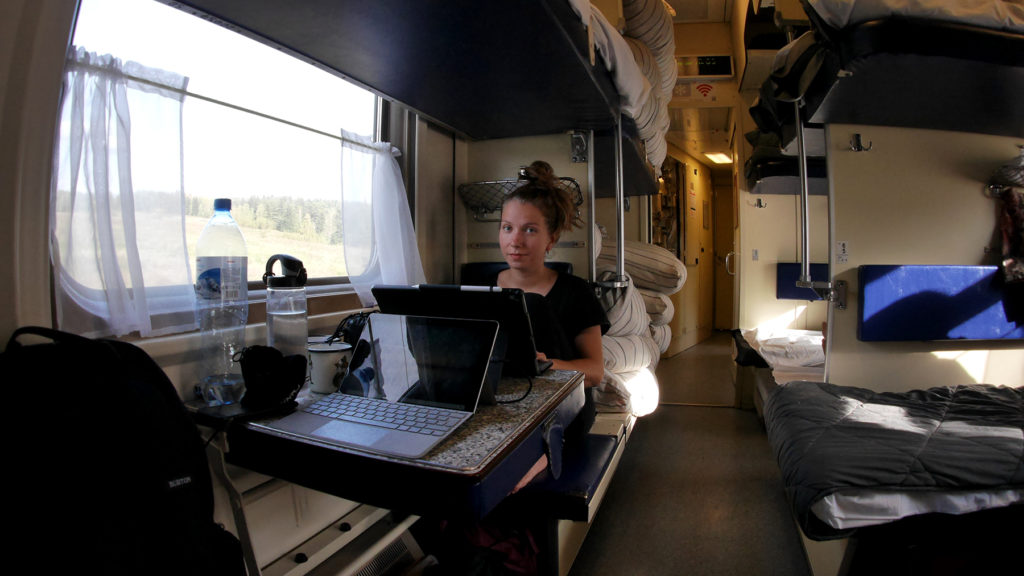 We slept very well considering that there were people coming and going as we moved from one station to another. The berths were narrow but very comfortable, as we had selected the option of getting some sheets for a couple of extra rubles. Without paying for the sheets you are also not allowed to use the train's blankets, pillows or mattresses, even if you would have your own sheets with you.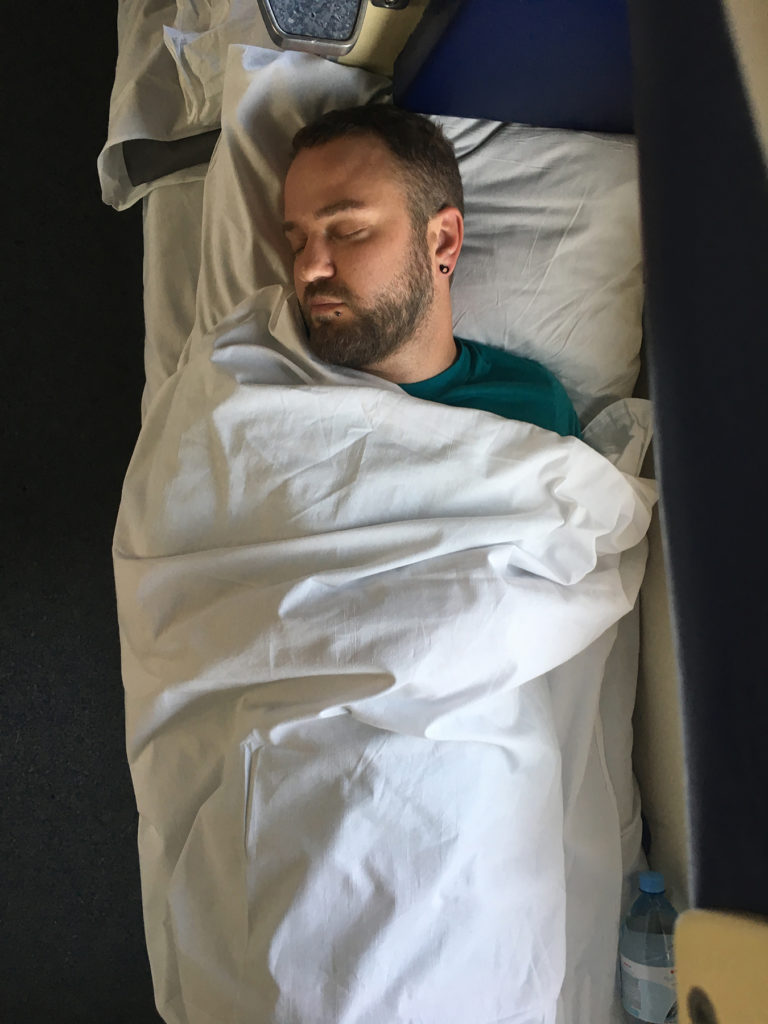 On russian Trains there is a samovar in every carriage from where you are allowed to take as much hot water as you want. Therefore our diet on Russian trains is mainly consisting of instant noodles, soups and tea (and this time also of some chocolate the nice woman next to was sharing with us).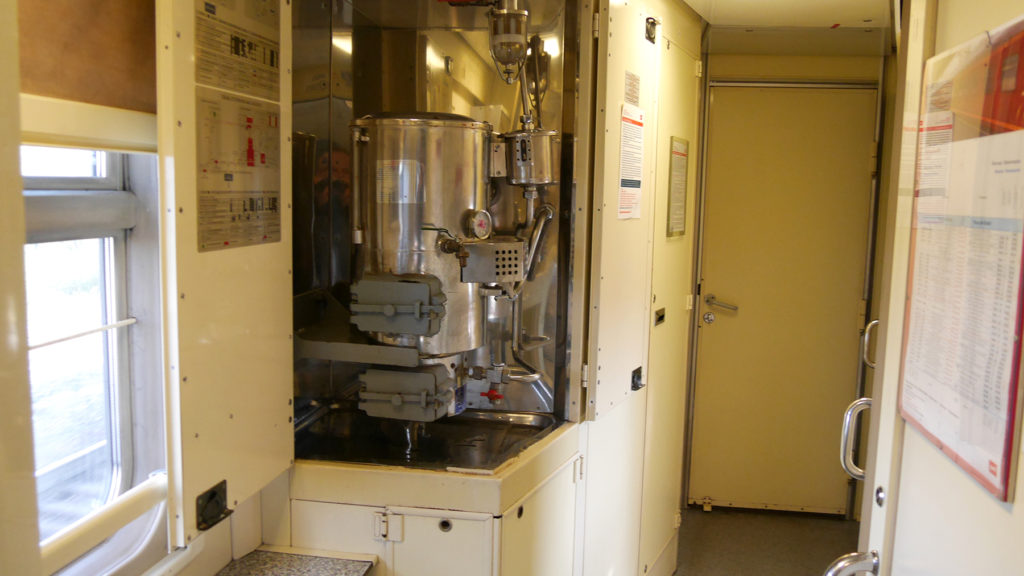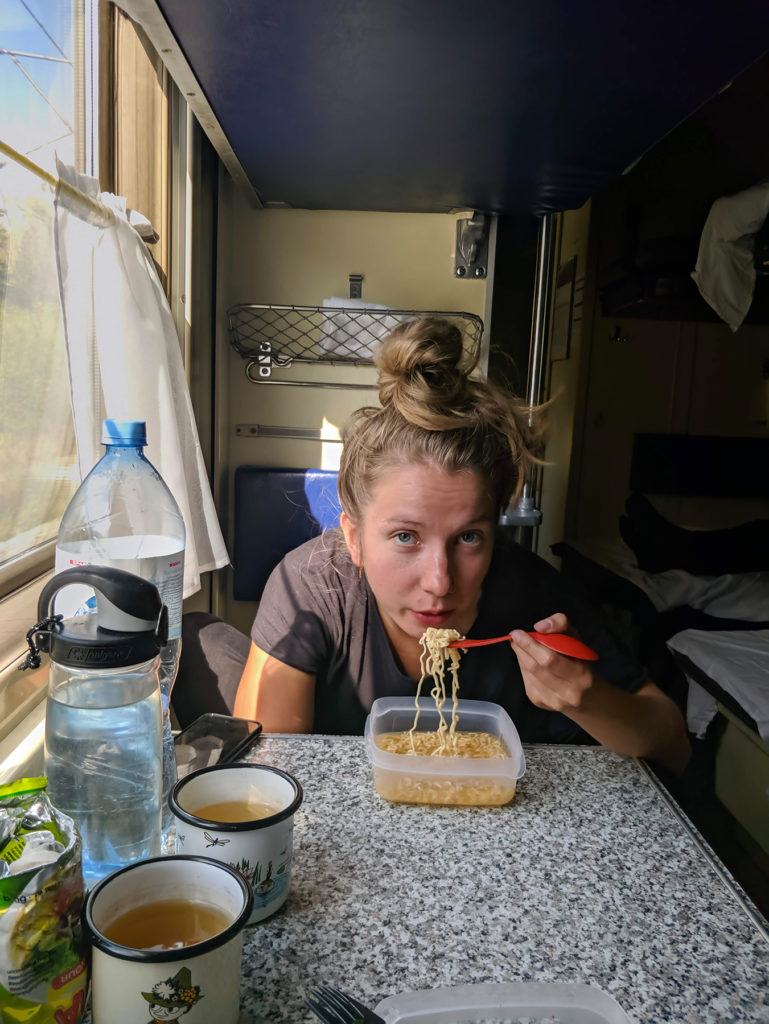 All in all, the train ride was just as relaxing as we had hoped for. Since we had passed two time zones, the sun was staying up later again. Still, as we approached Yekaterinburg around 9 in the evening, it was dark already. Pity, because apparently we could have gotten a great view over the Ural mountains.