We spent a few days in the small city of Danyor. Enjoying the warmer days in a lush garden in this laid-back city was exactly what we had been looking for. We still did a bit of sight-seeing as well. And once again we learned that it is not good to have any fix plans while you travel. The plans tend to change anyway.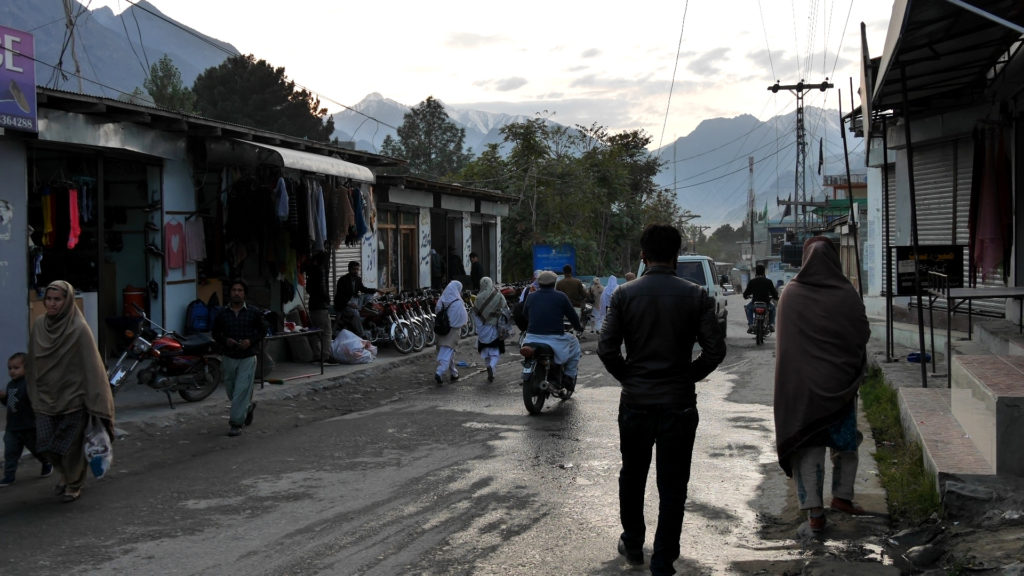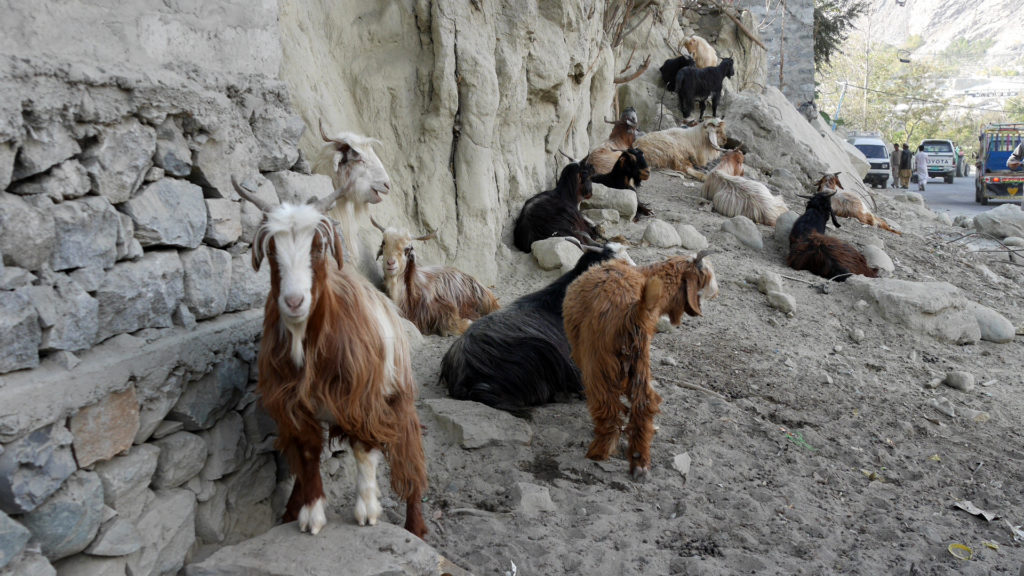 Why Danyor?
We would have probably never heard of the town called Danyor, right next to Gilgit, if it wasn't for the Karakorum Bikers. While Seri got his Pakistani evisa in a few hours from sending the application, Johanna was asked to present a letter of invitation, even though we had submitted the same attachments for our applications. After asking around, she managed to get the invitation from a company called Karakoram Bikers. Part of the deal was that we had to book a few nights from this company. Therefore our next destination was Danyor, where they have a homestay called Five Giants.
First evening in Danyor
Danyor is a small, laid-back town, but is has a busy central bazaar. We arrived at the bazaar from Aliabad with our new Czech friend Pascal, aka Shit Pee, with a fully stuffed minibus.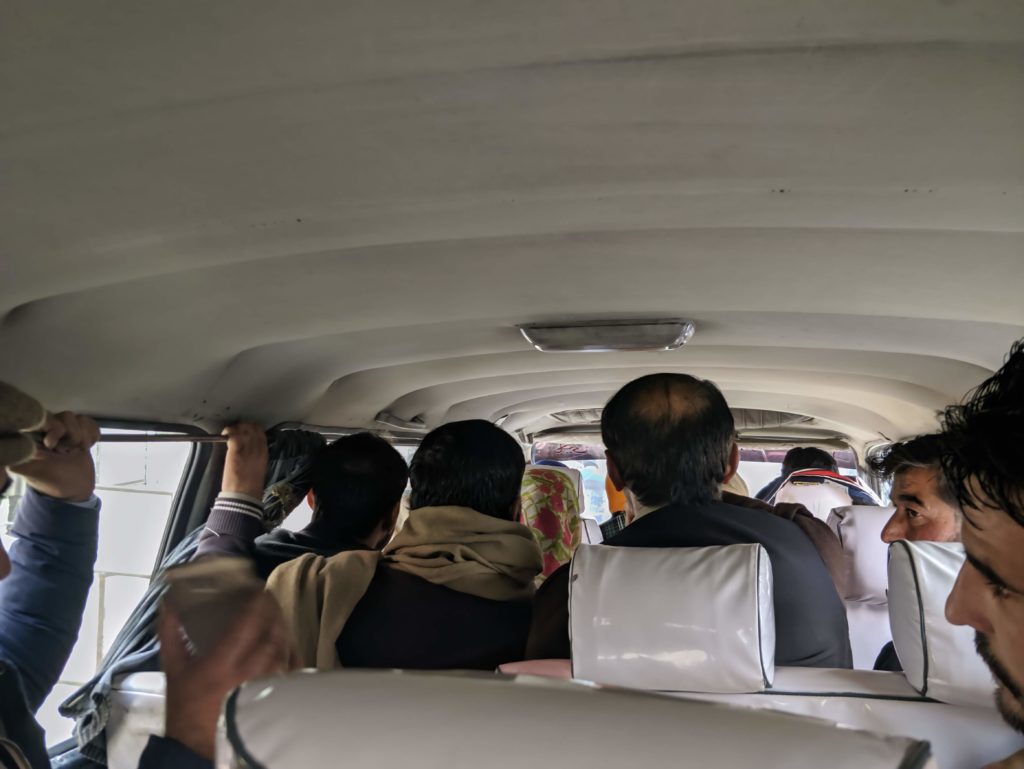 We didn't have to walk long, until a pick-up truck drove past us and the kids standing on its back yelled us to hop on. You don't even have to hitch-hike in Pakistan in order to get a ride. There was only a small path that wasn't marked on maps leading from the dusty main road to the guesthouse. We were greeted by Nawaz and his baby dog, Loki.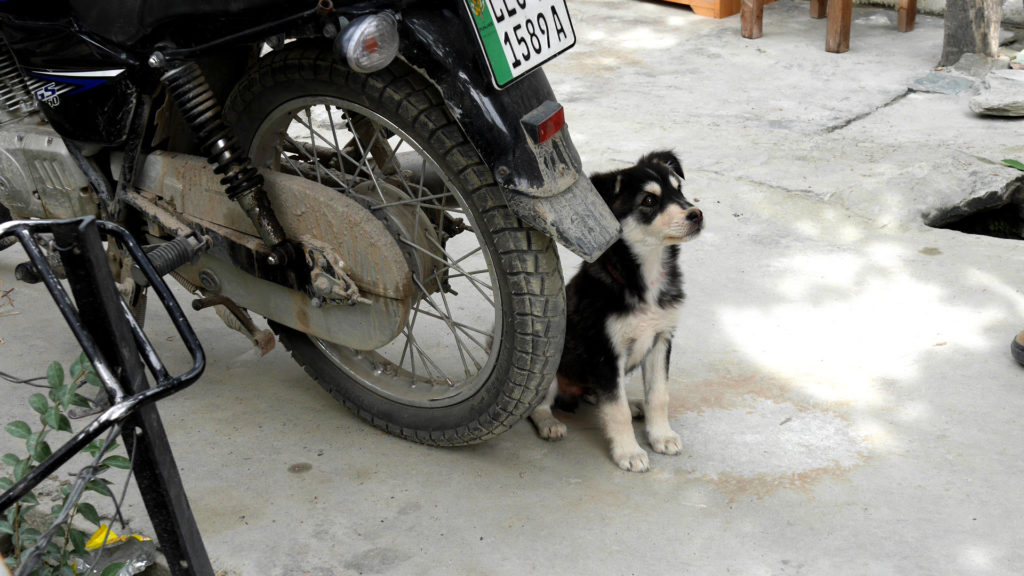 The guesthouse was basically everything we had been hoping for. A peaceful place with a lush garden with fruit trees, and the weather was much warmer than up on the hills of Karimabad. Nawaz, who was a really nice guy and also an excellent cook, prepared us some curry. The dinner, which we enjoyed traditionally sitting on the floor, was delicious. After eating Nawaz put some fire in the oven. A warm place was what we had been missing for the last evenings. So, we stayed our whole first evening cozily at the guesthouse.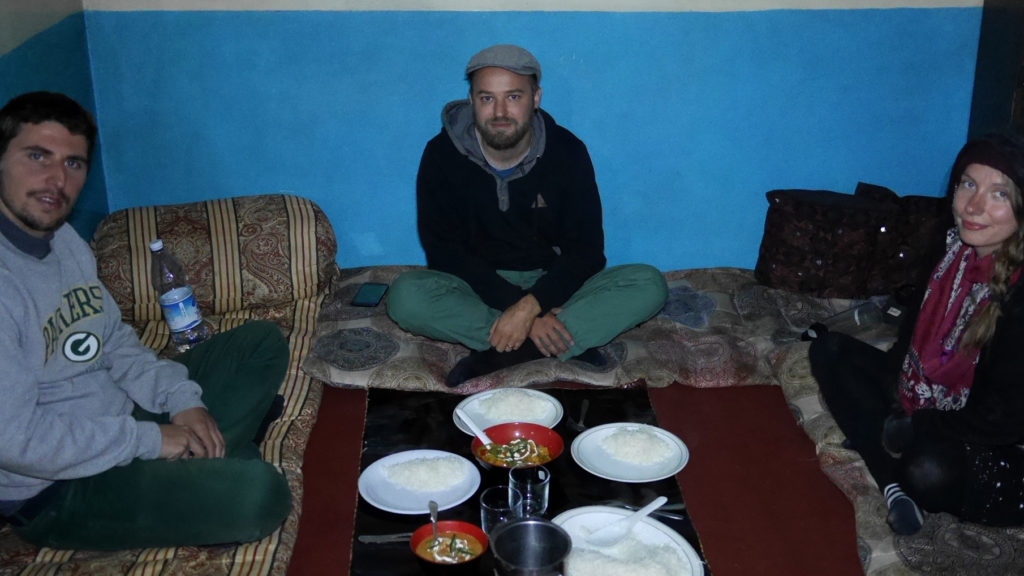 Sightseeing in Danyor
The next day Shit Pee continued his way to Islamabad and we two did some sightseeing in Danyor.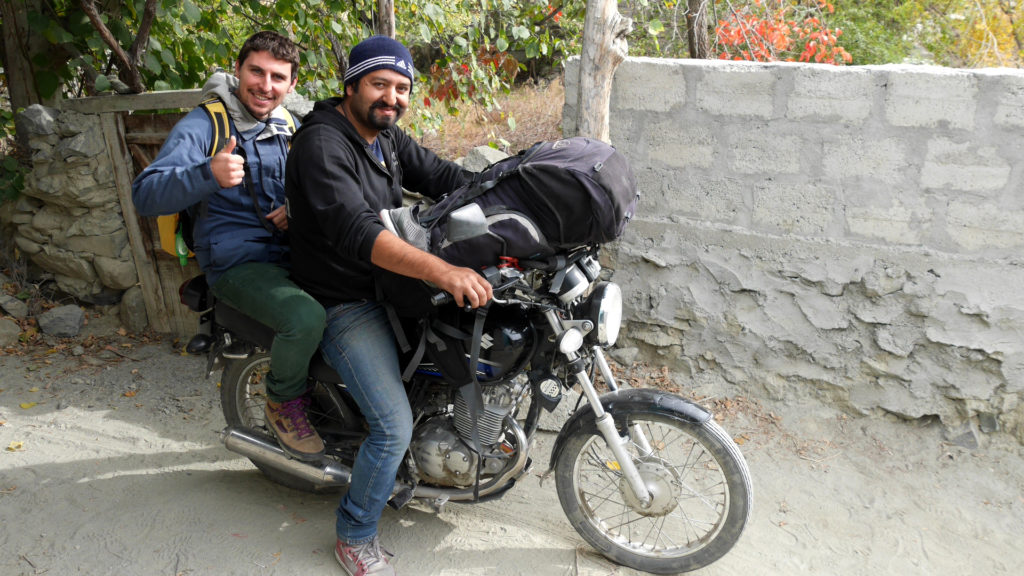 First, we visited a sight called China Yadgar or a Chinese graveyard / memorial site. During the construction of the Karakoram Highway at least thousand men lost their lives working in the extreme conditions. Majority of them were of Pakistan origin but some also Chinese. Around hundred of the unfortunate Chinese construction workers are buried on this graveyard.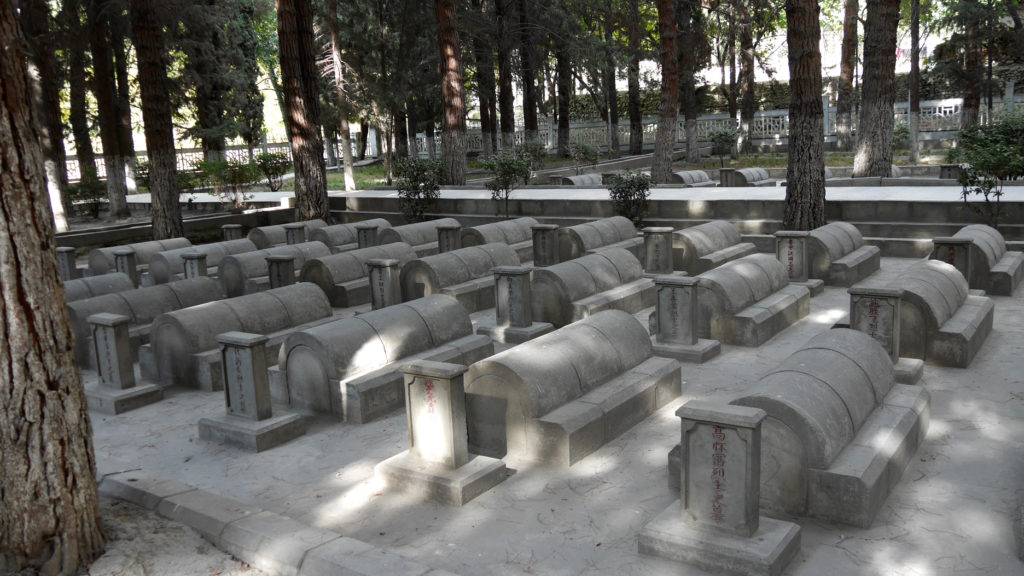 Next, we headed to a suspension bridge (again). Unlike the ones in Passu and Hussaini, the one in Danyor was in a good condition and not scary at all. So even Johanna made it to the other side with no problems.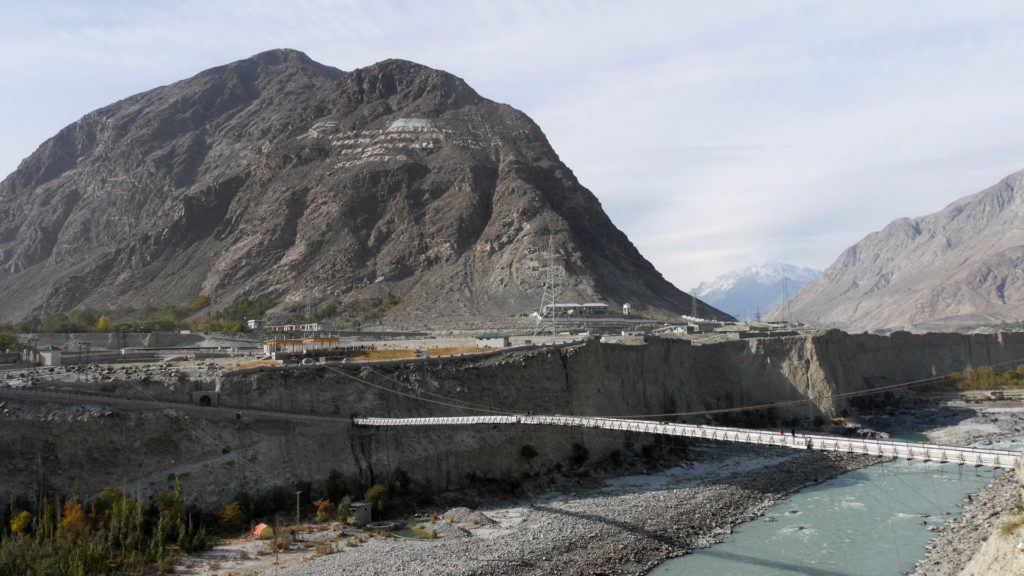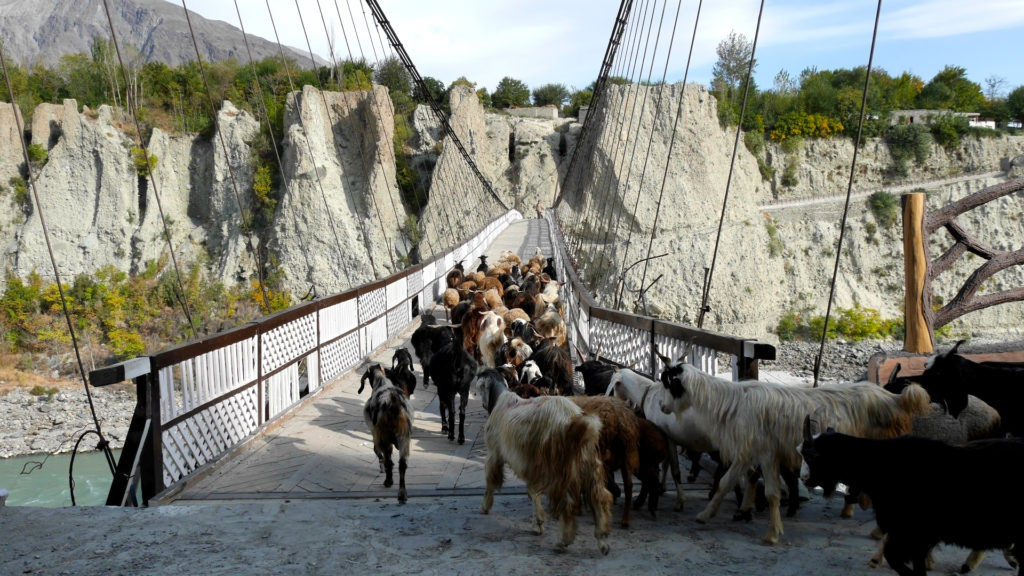 On that side there were some sacred stones with carvings on them (again). Like last time visiting sacred stones, looking at them got boring quite fast.
We headed back through the busy bazaar, met some nice people on the way and had some delicious vegetarian Pakistani snacks.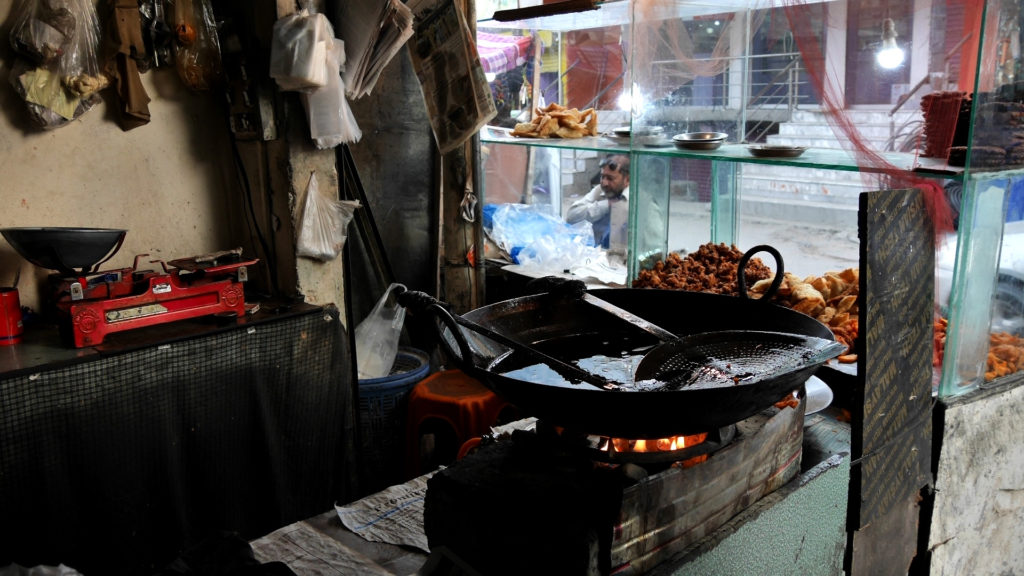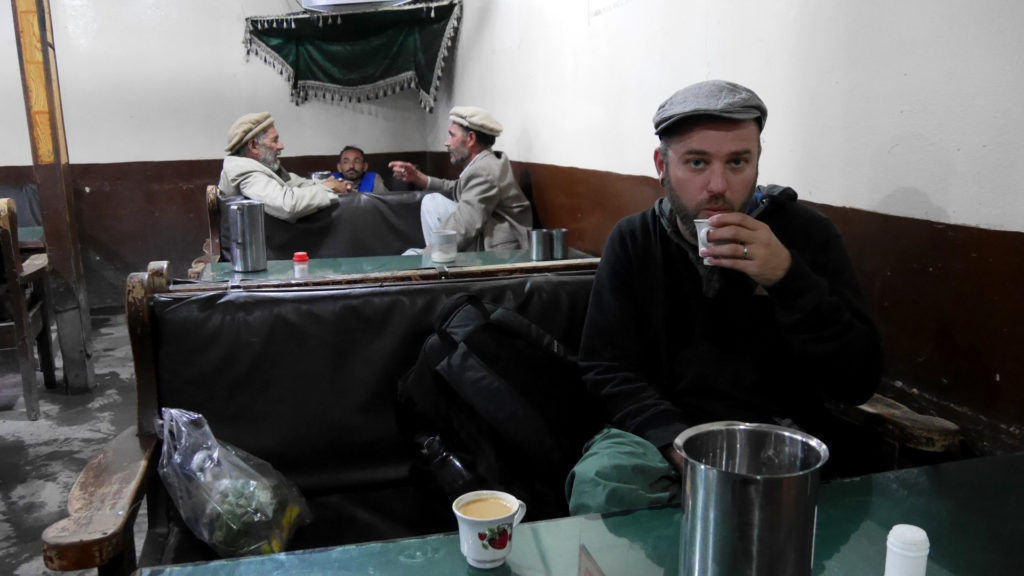 Planning and re-planning
We had some difficulties deciding how to continue our journey. Being this late on the year at the Karakoram area means that getting to many places has gotten more difficult because of snow. That's why we decided to skip our initial plan of staying at Fairy Meadows and hiking to the Nanga Parbat Base Camp. We needed a new plan.
After researching the possible options for some hours, we decided to travel to Skardu, some ten-hour bus ride from Gilgit. The next morning, we were all packed up, ready to leave. And then we got the info that there has been a massive landslide last night and that the road to Skardu was completely blocked. There's another road leading to Skardu but it was also closed, because of snow.
We hoped that the landslide area gets cleared by the next morning, so we stayed one more day in Danyor. Maybe it was good anyway. We had some time to do laundry, write the blog and play with our little friend Loki. As Nawaz was busy and not too much around and there were no other guests, we could just enjoy ourselves and for a change even cook our own food.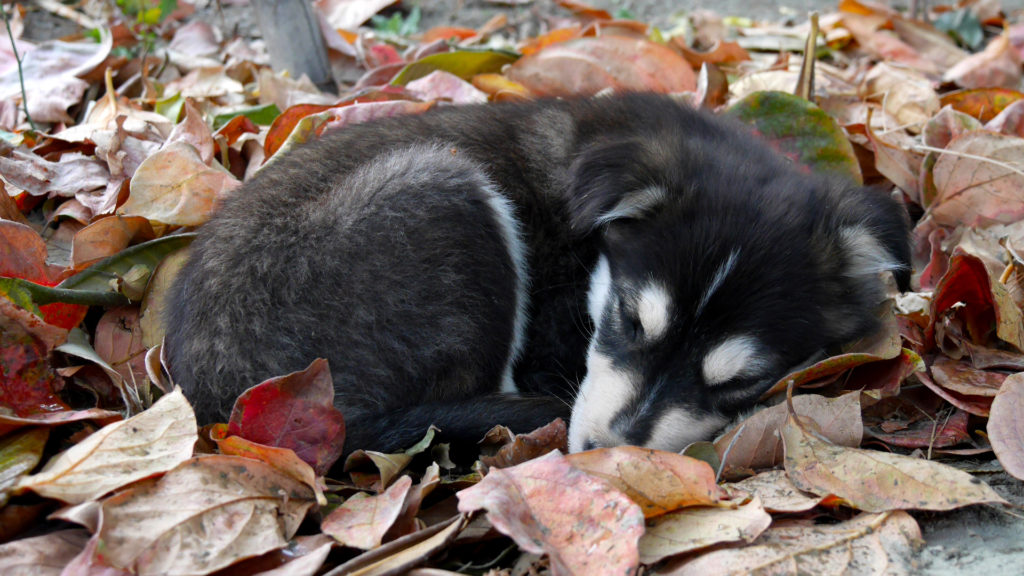 The next day we wanted to move on, no matter what. We decided to head to the bus station of Gilgit and see if we could get to Skardu. If not, we would need to change our plan spontaneously on the go.