On our second day in Skardu we rented a motorbike and did a road trip to a nearby valley called Shigar. We saw beautiful landscapes including the Cold Desert and met some welcoming people on the way.
Our motorbike
We have a light motorbike at home and really like to do road trips on two wheels. So, it was about the time to rent a bike. We arranged a motorbike through our guesthouse. It was conveniently delivered to us in the evening before, including two helmets we had asked for. It seems that almost none of the bikes here have mirrors on them, and neither did ours. Johanna was a good interactive mirror (and a navigator) anyway. Occasionally, she turned back to see what's going on behind us and reported to Seri. Now there's a car coming, now they are getting closer, now they are going to pass us.
The beginning of our road trip
First, we had some problems with starting the bike but soon learned the tricks, thanks to the helpful locals that are familiar with this kind of bikes. The first part of the journey was a bit hectic on the busy streets of Skardu. On the way Johanna remembered that she had forgotten her passport in the hotel and didn't have any copies with her either. This might turn out to be a problem if we had to pass some check points, but we didn't want to turn back anymore. Soon we did come to a checkpoint but luckily the officers were not interested in us at all but just let us pass.
Breakfast at Shigar Valley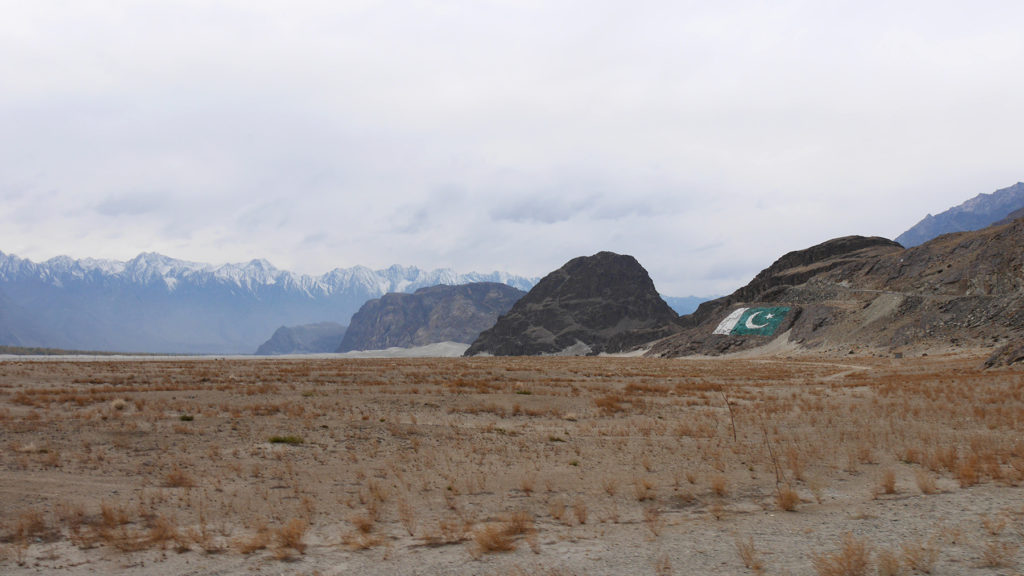 After driving for some time, we passed the beautiful Cold Desert and could see some stunning views. Then we arrived to Shigar and had a breakfast in a local food shack. We sat next to two chatty local men. After talking for some time about this and that, it turned out that other one of them was a policeman. We were asked to show our passports and to explain our route. As Johanna told that she had forgotten to take hers, it luckily wasn't a problem at all.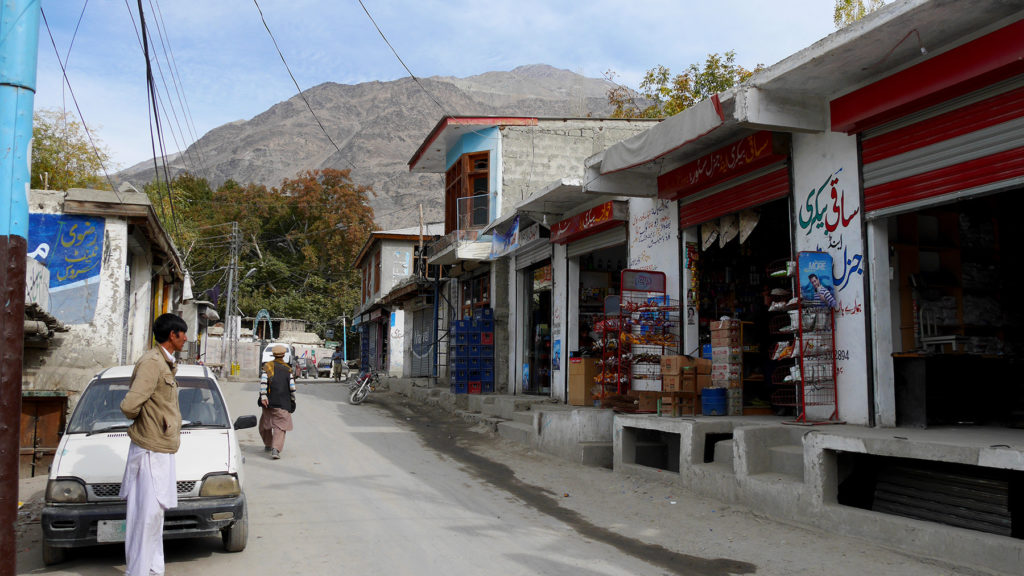 Discovering Shigar Valley with Muntazar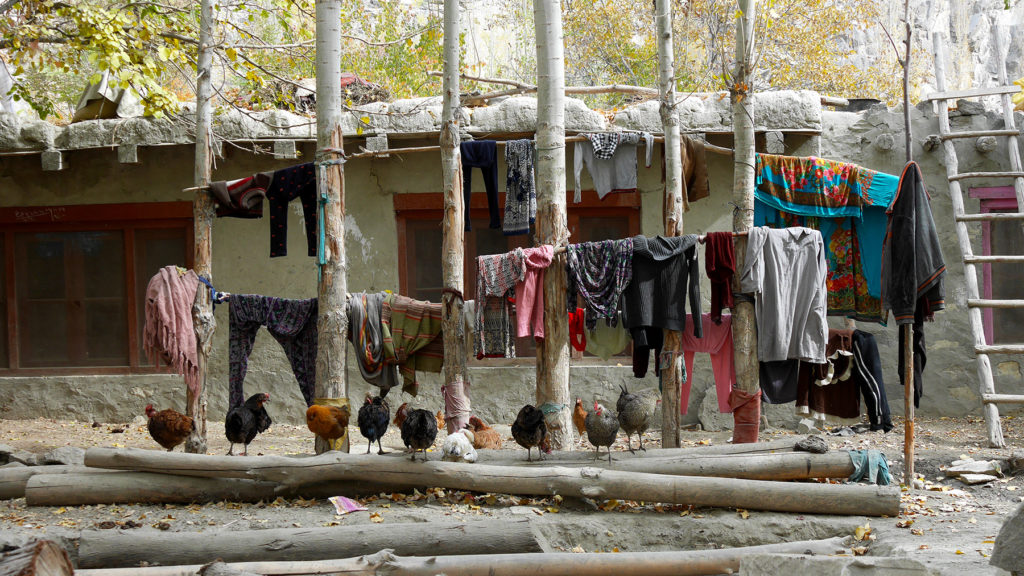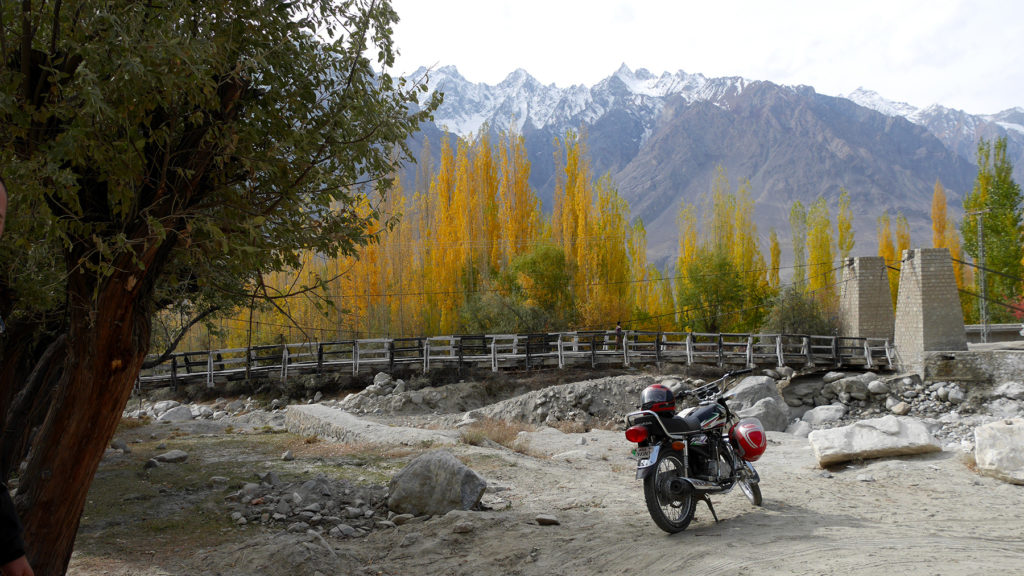 We continued our way, cruising around in the idyllic setting with beautiful fields in autumn colors. We came to a bridge that didn't look too stable and were not sure if we could cross it with a motorbike or if we should take another route. Soon a local boy on a motorbike came to us and told that we should follow him. So, we crossed the bridge together.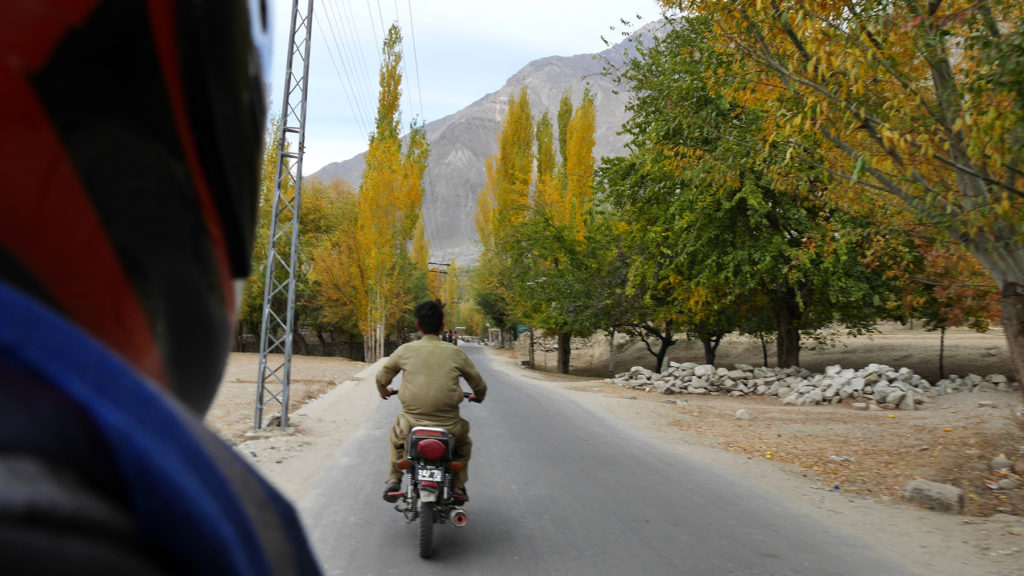 The boy's name was Muntazar. He took us to a beautiful apple orchard. We walked around there and had some of the juiciest apples. He didn't speak much English but enough that we could communicate with him and he also taught us a few Urdu words.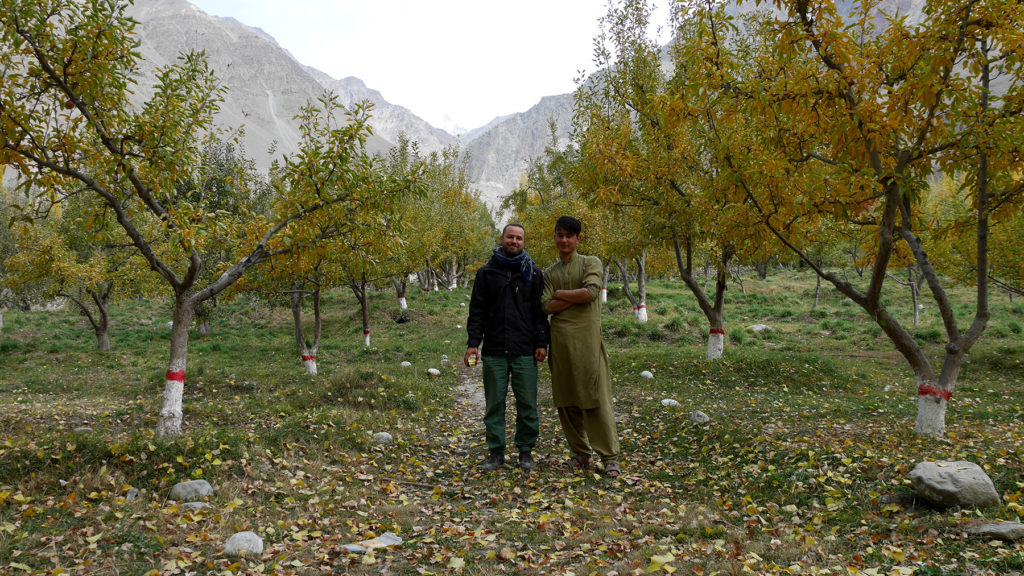 After the apple orchard he took us to a garden with a lot of different kinds of herbs, vegetables and flowers growing in there. It was such a beautiful place and we couldn't have found without Muntazar.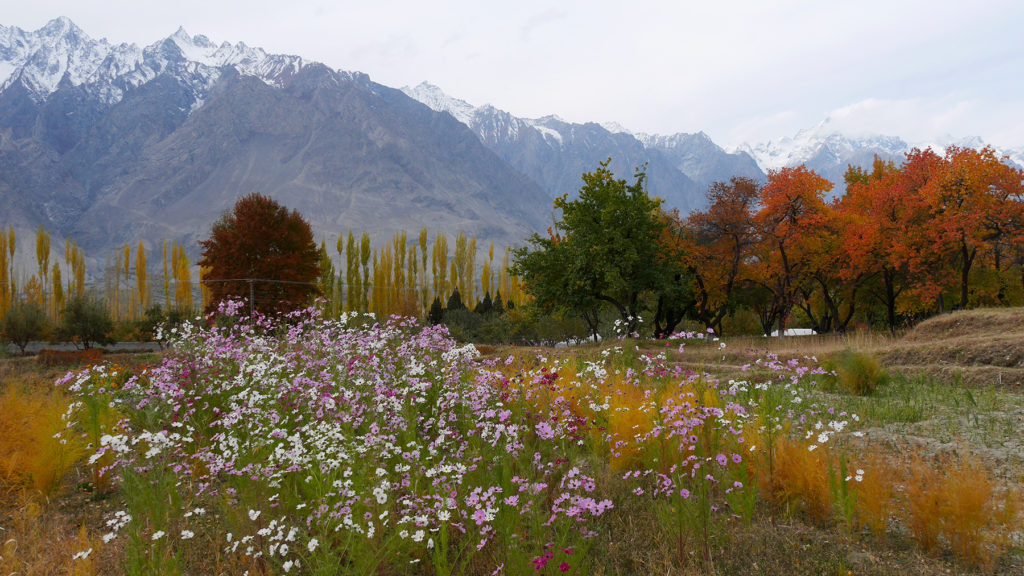 He still wanted to show us one place that seemed to be important for him. It was field where the local team, including his brothers, play football. Then we told him that we should head back before it's getting late.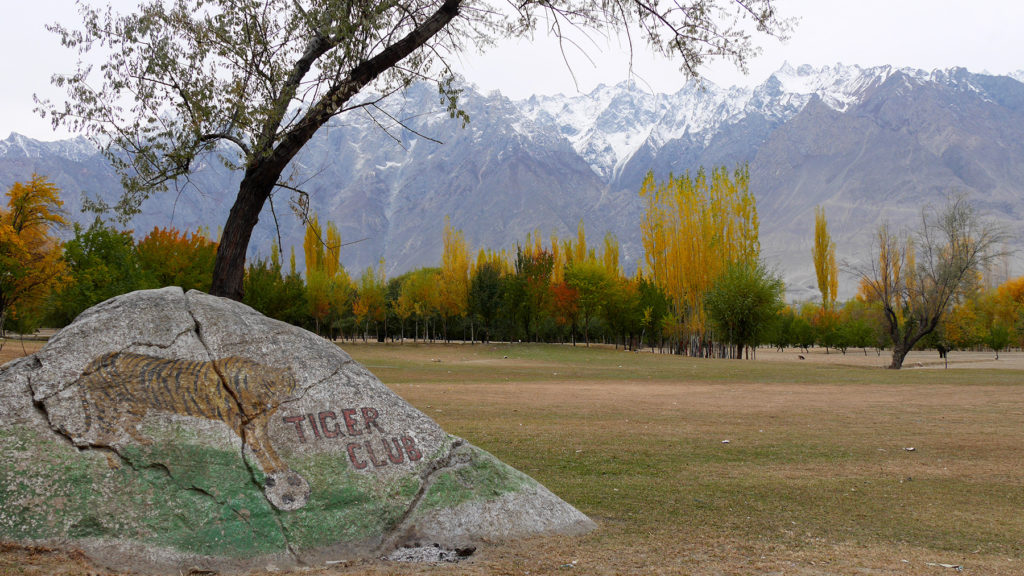 On our way back Muntazar wanted to have a drink at one shop. We drank some Mountain Dew by the road while one curious local after another came to us to talk or just to look at us. The older men could talk some English and the kids were just really cute and a little bit shy. We took some pictures together and then continued our way.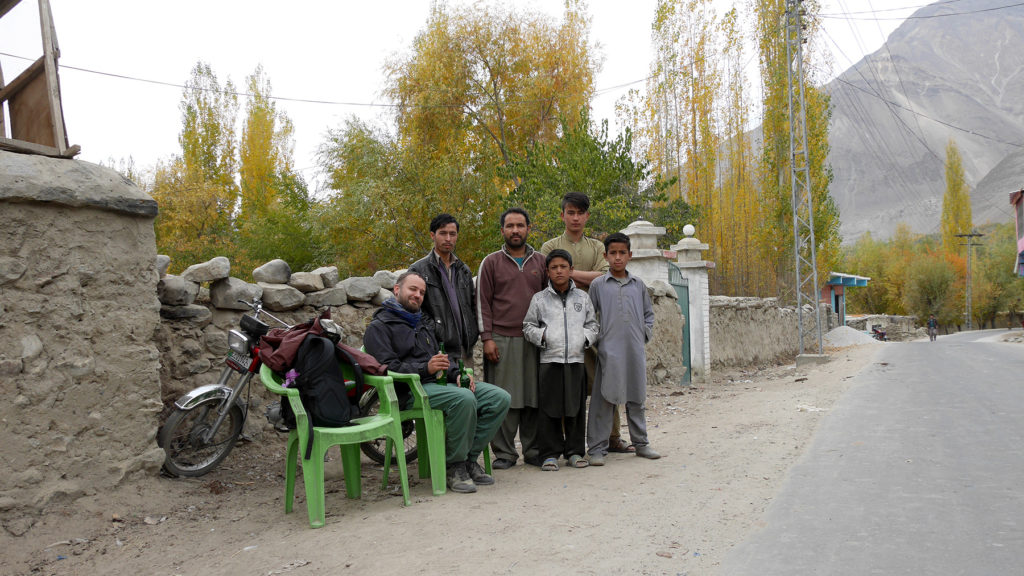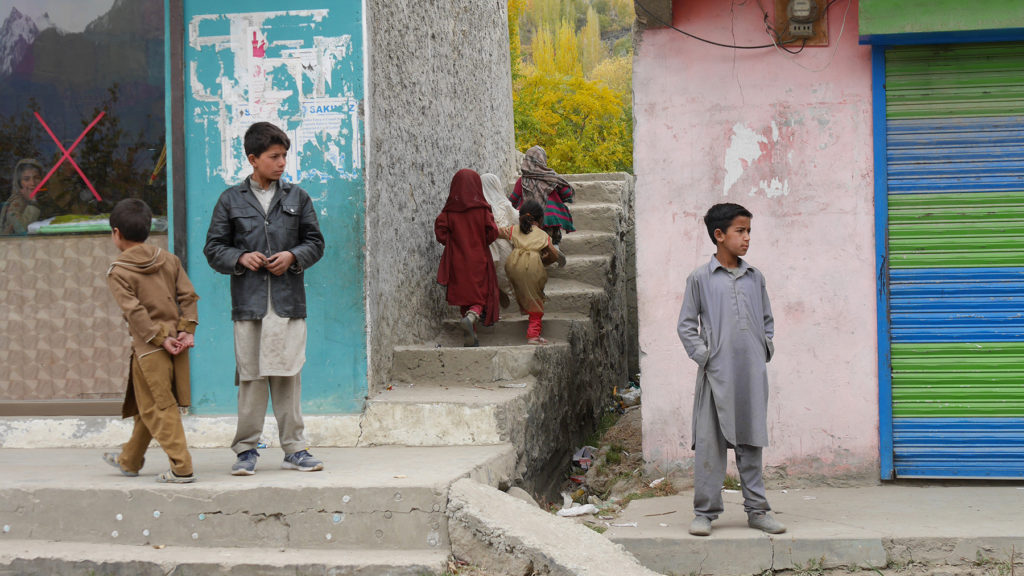 The Shigar Fort
Probably the most important sight on this area, besides the cold desert, is, surprise surprise, a fort. This fort was small and quickly seen, but beautiful, of course. It' s used as a hotel nowadays and we could have a peek in the rooms, too. The rooms were luxurious, but so were the prices.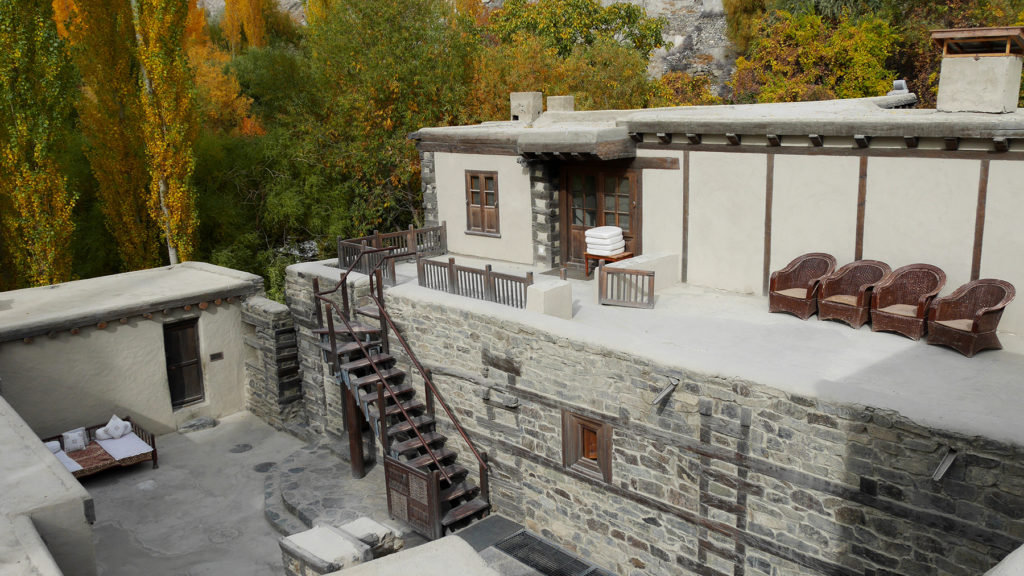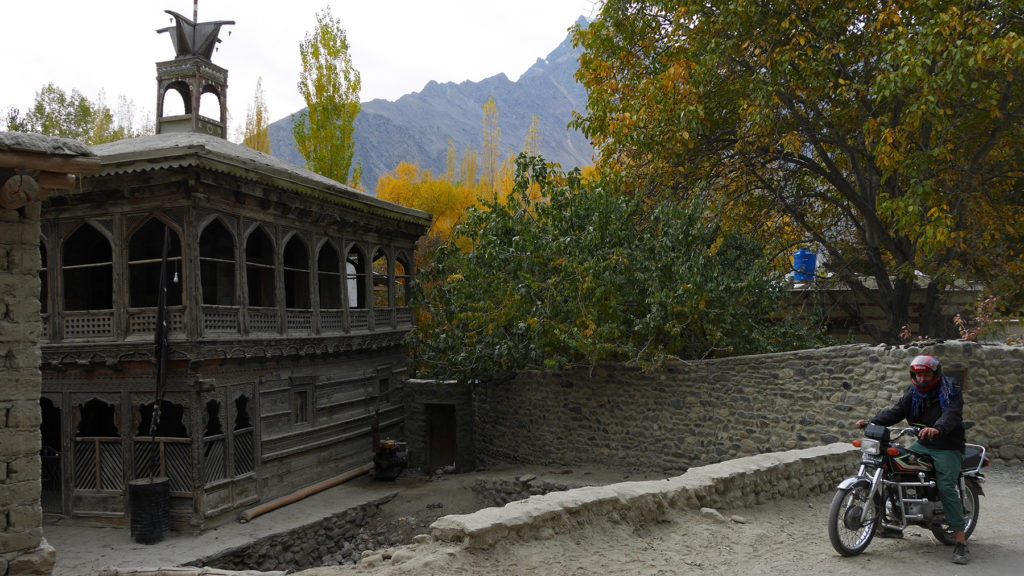 Visit to the Cold Desert
On our way back we parked the bike next to the Cold Desert and walked some hundred meters into the desert. It's called Cold Desert for obvious reasons: as it is one of the highest located deserts in the world, the temperatures never get extremely hot in here and during the winter time the dunes are often covered with snow. It was a gorgeous place, but this was probably not the best point to enter it. We would have needed to walk for a few hours to reach the dunes.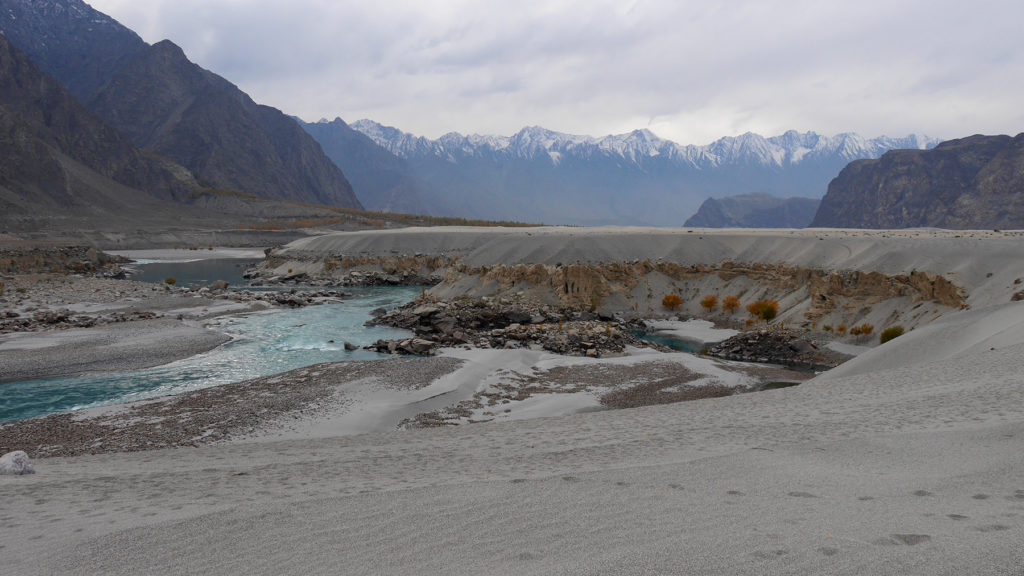 All in all, our trip to Shigar Valley was really nice, thanks to the views and the people. We hope to do more motorbike road tripping soon!