Who would have thought that we'll also become Bollywood stars (aka extras in a music video) during our long journey? We spent two fun days in a luxurious 5-star hotel in Jaipur, acting on a music video for UK based Ash King's song Gud Khake. We got to know a friendly and professional film crew along with the starring actors/dancers Shantanu Maheshwari and Reecha Sinha.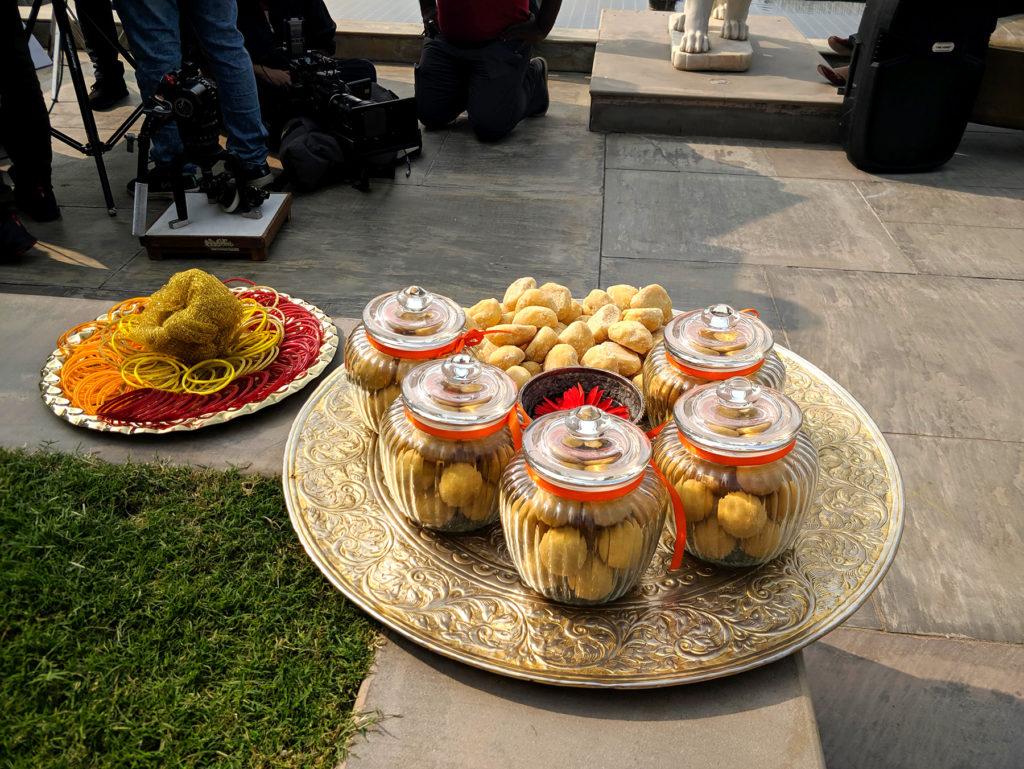 How did we end up on a Bollywood music video?
Like we told on our previous post, the owner of our guesthouse in Jaipur asked us if we would be interested in acting as extras in a Bollywood production. We didn't say yes straight away as we had planned to leave Jaipur the next day and needed to do some changes to our travel plans and already existing bookings. But we are happy that after thinking about it some ten minutes we decided to go for it, because this was definitely one of the most special experiences of our trip.
What were we getting into?
At the time we agreed to do this thing, we knew nothing about the production or about our role in it, besides being "extras". The first surprise that we learned on that evening was that it was not going to be a film but a music video. The second surprise was that they were looking for people between 20 and 25. As we are some ten years older than that we thought that the whole thing would screw up after all. We sent the production crew our pictures and surprisingly they thought we looked young enough and so we got the job.
Our hostel owner had heard about this job from a friend of his who works as a local scout in Jaipur but is not part of the production otherwise. Therefore, neither of them had any info to give to us. In the evening before our big day we were wondering if we would need to dance, since we really didn't feel comfortable doing that. The hostel owner comforted us by saying that most probably we will just sit somewhere in the background. Little did he know, there was going the be another surprise…
Arriving to Fairmont Jaipur
Early in the morning we were picked up and transported to the Fairmont Jaipur, a luxurious five-star hotel. On the way we had a stop where we picked up two other westerners, Sarah and Aron from UK, who were also recruited as extras.
The hotel itself was something that we, as cheap-ass backpackers, have never experienced before. More like a palace. There were even some drummers and flute players dressed in traditional costumes playing music when the guests enter.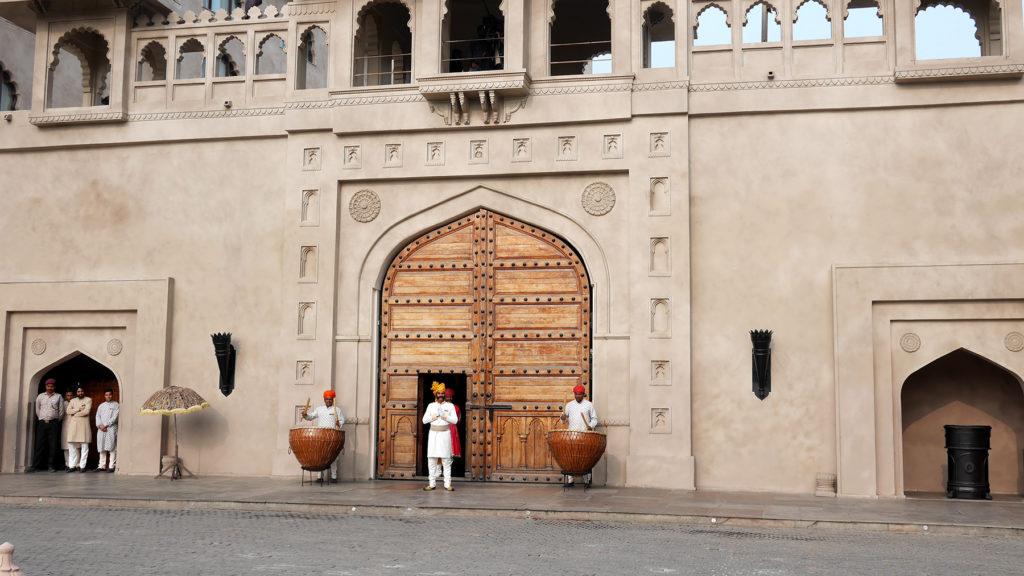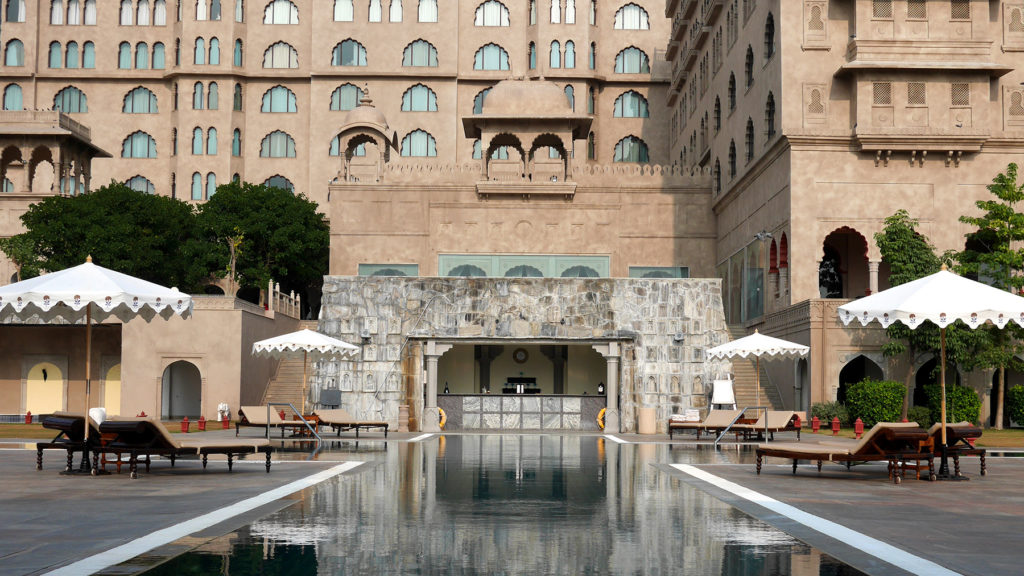 Later we also learned that the breakfast buffet was insane with all its cheese, desserts and smoothies, and luckily, we could eat there! As the crew was from Mumbai, they were staying in the hotel and we got to visit one of the rooms. Yes, it was amazing, too.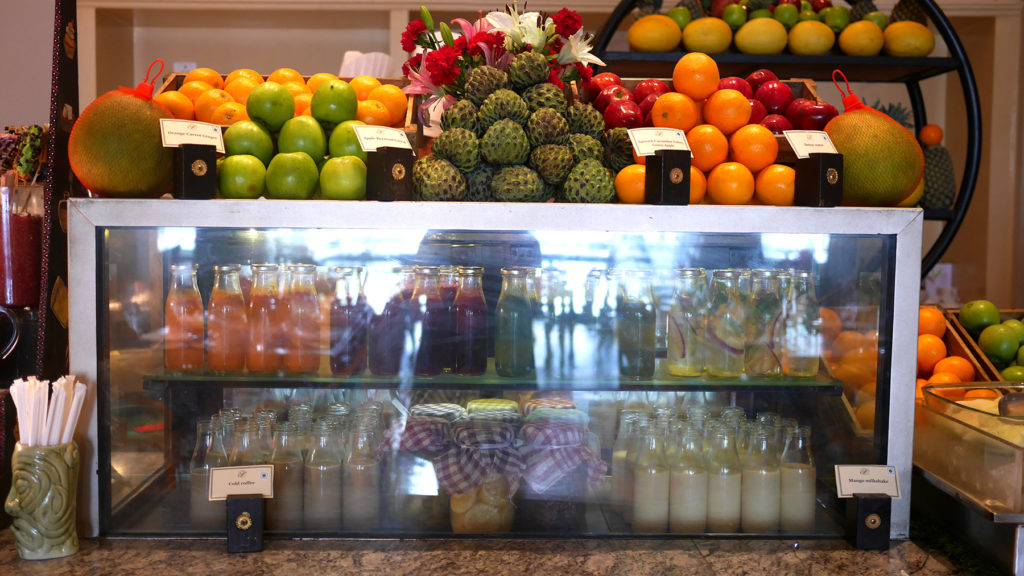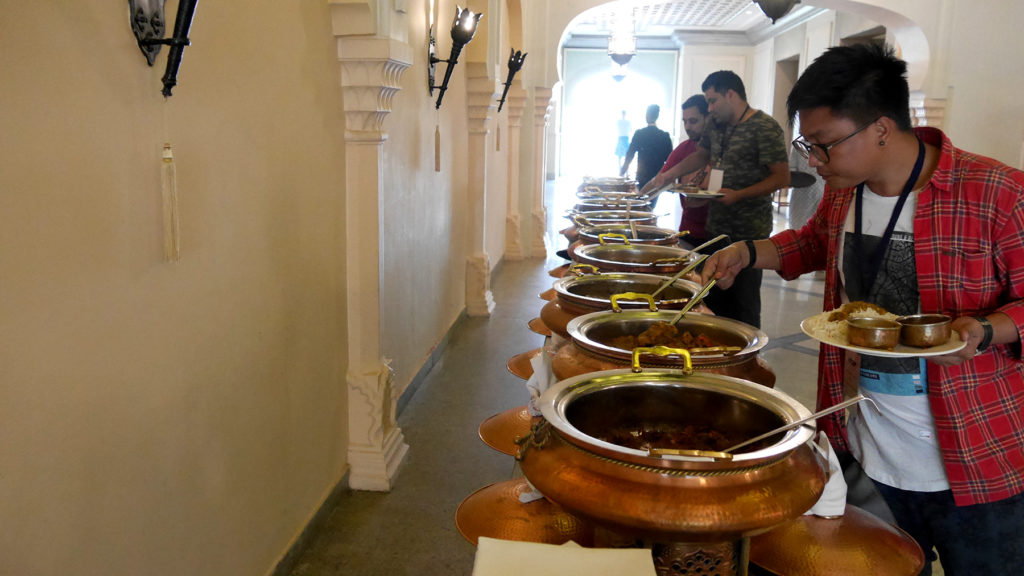 As we arrived, we met a part of the crew. We had been given instructions to take some touristy looking clothes with us and they also had something for us to wear. We were told what we should wear for the next scenes and after we have changed, it would be time to learn the choreography… What choreography, do we need to dance after all?! Oh yes, we did need to, in almost every scene we shot!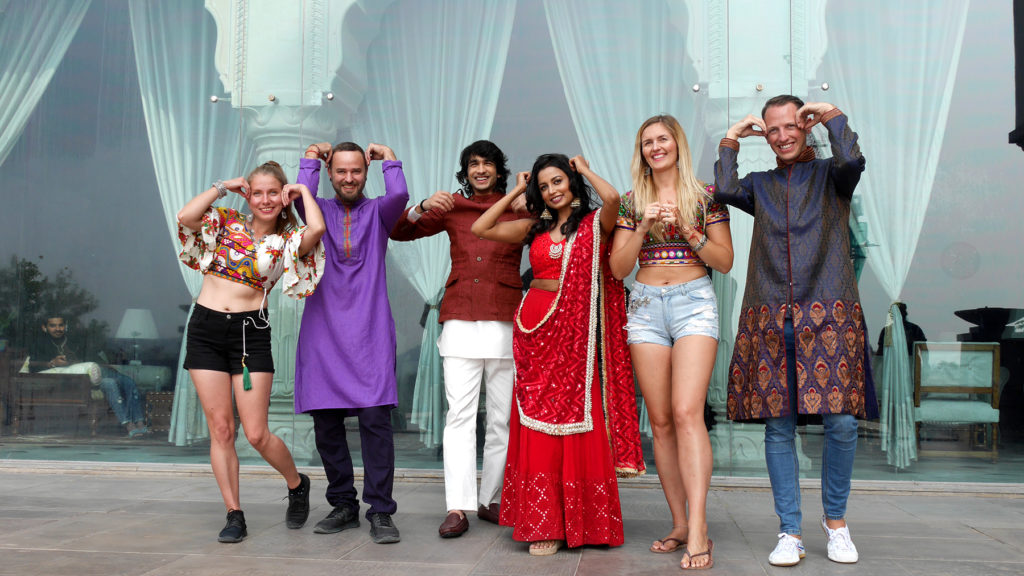 Meeting the crew and the stars
The Fitzup film crew was really welcoming and friendly towards us. Even though we were extras who didn't know what to do and who definitely didn't nail the choreography, the director Palki Malhotra, the choreographer and everyone else were patient with us and tried to help us feel comfortable in front of the camera. They also seemed to have a good team spirit.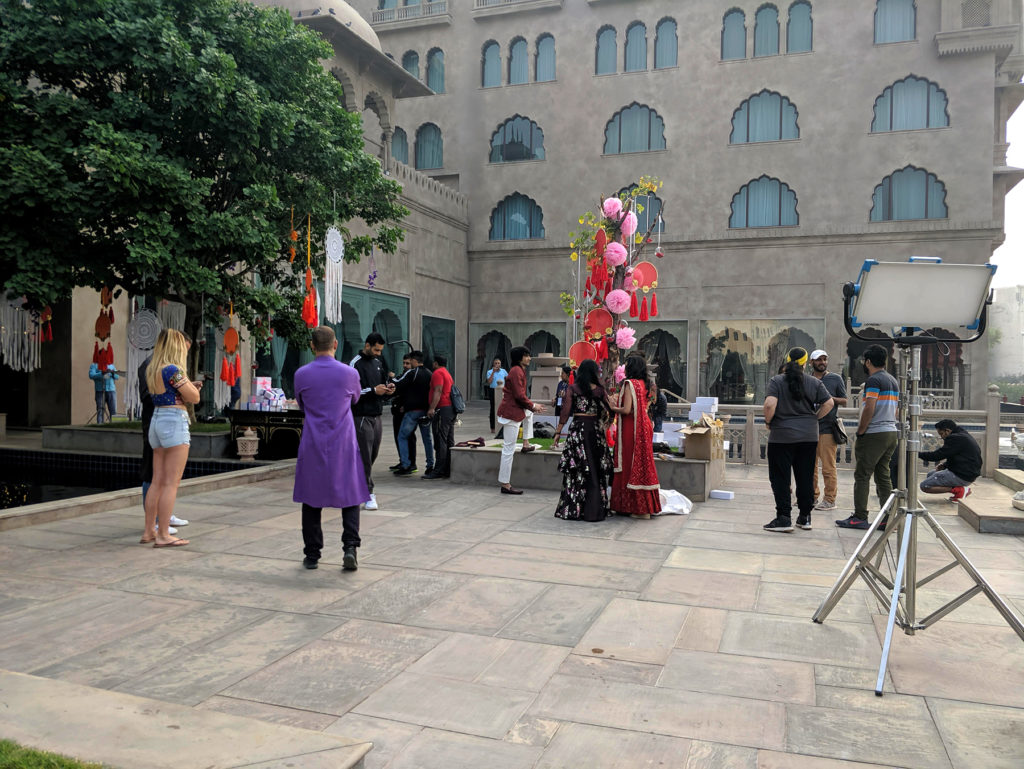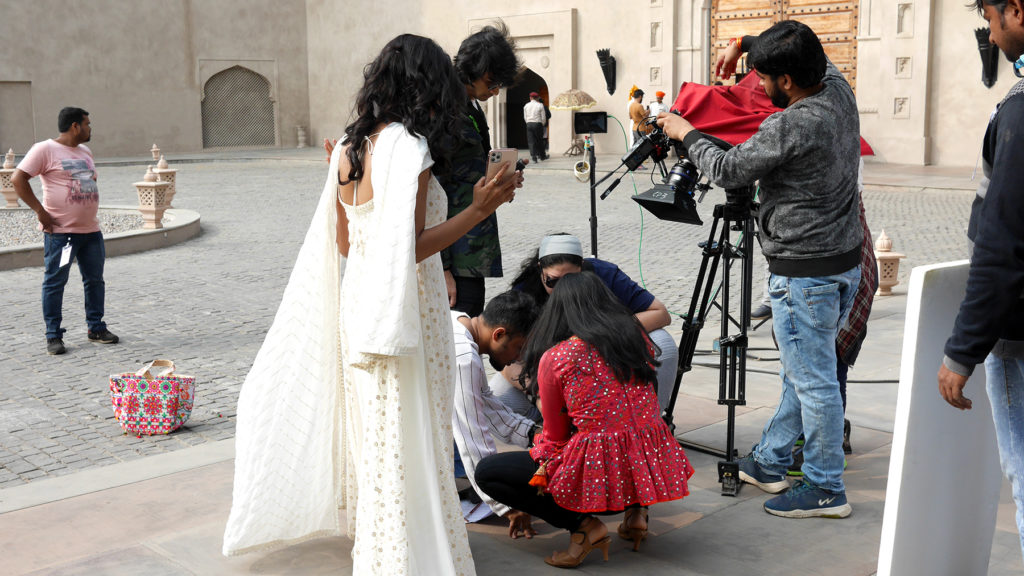 The story of the music video was a sweet love story, classical Bollywood stuff. The main couple was played by Reecha Sinha and a super famous teen idol Shantanu Maheshwari. Besides being an actor, Shantanu is a dancer and part of the Desi Hoppers dance crew that has won the international World of Dance competition. There were also a few other members of the crew on the video. The actors and dancers, even being super stars in India, were very nice to us, too.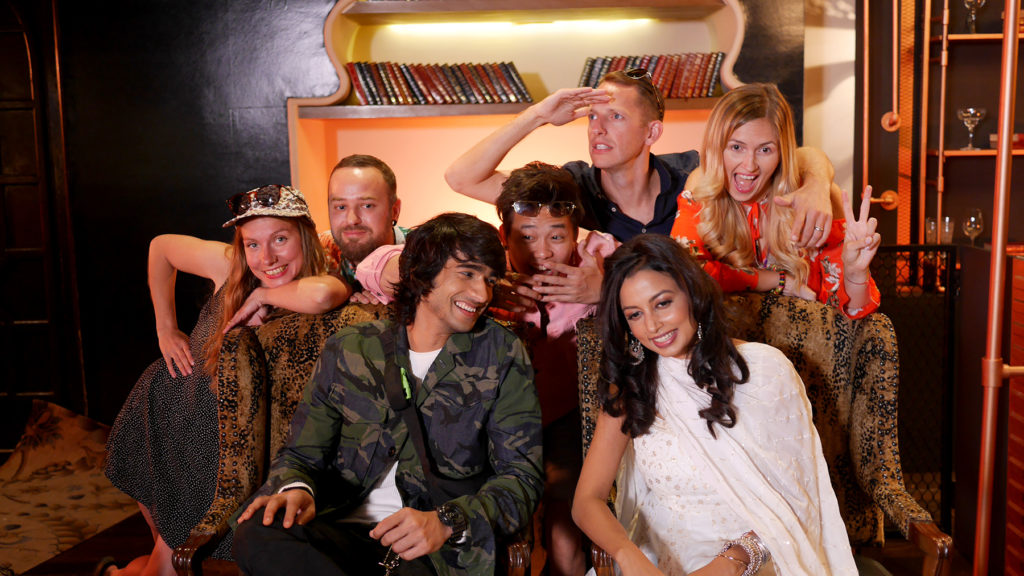 Our experience as Bollywood extras
Our role in the video was to play Shantanu's character's friends. We were all arriving to a wedding location where he meets a girl, played by Reecha. We were then supposed to tease him or encourage him to go for it. At the same time, in most of the scenes, we were supposed to dance. We felt like we looked very stupid but during the two days we really learned to let go. Dancing sober in public won't be a problem from now on! When seeing the final video, it didn't look that stupid at all, and of course, the focus was rarely on us.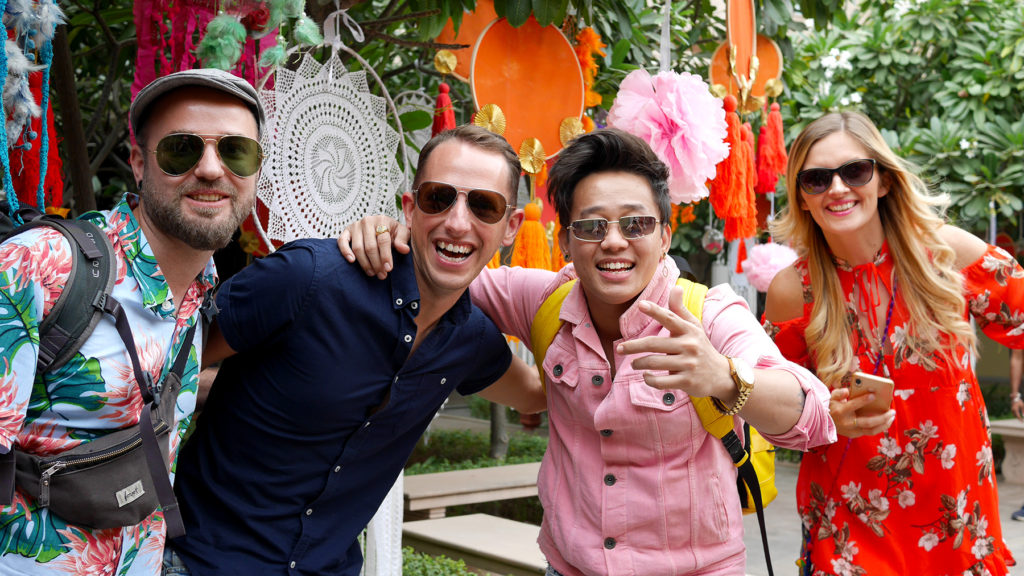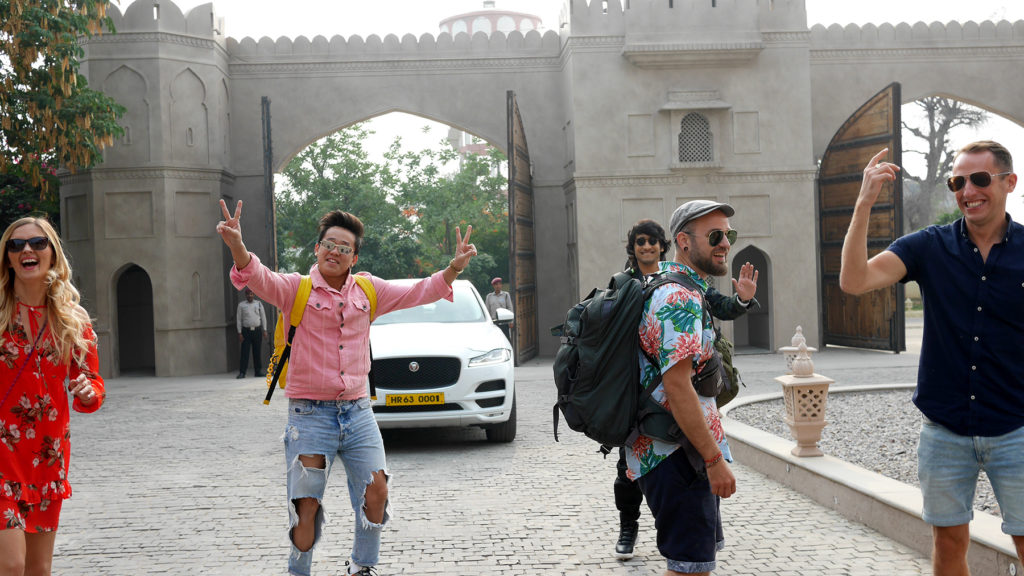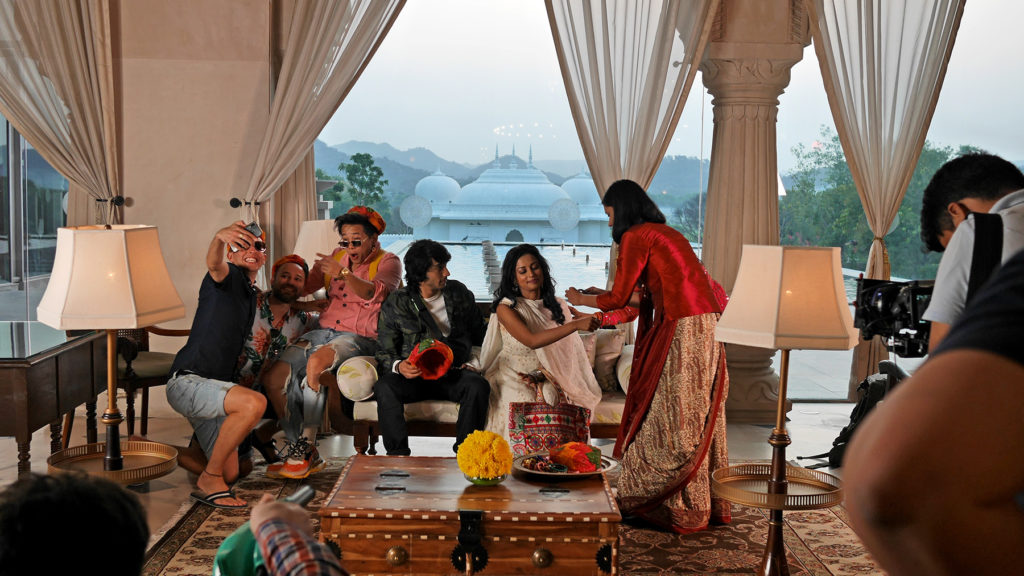 The only thing that caused some discord was when we learned that the other couple, despite doing the exact same job, got paid the double amount. The payment was nominal (4000 rupees, around 50 euros for two days) and we did this for the experience, not for the money, but it was about the principle for us. The crew themselves nor our hostel owner had nothing to do with this, this was between us and the sleezy person who scouted us. We tried to talk to him, but he was clearly avoiding us until the filming was done. When we finally managed to talk to him, he told us "I don't care". Once again, unfortunately, this gave us the feeling that especially in Jaipur, you must be careful who you trust.
Anyway, all in all being an extra in a Bollywood production was a lot of fun and a great experience. If you ever get offered a job like that, make sure to say yes!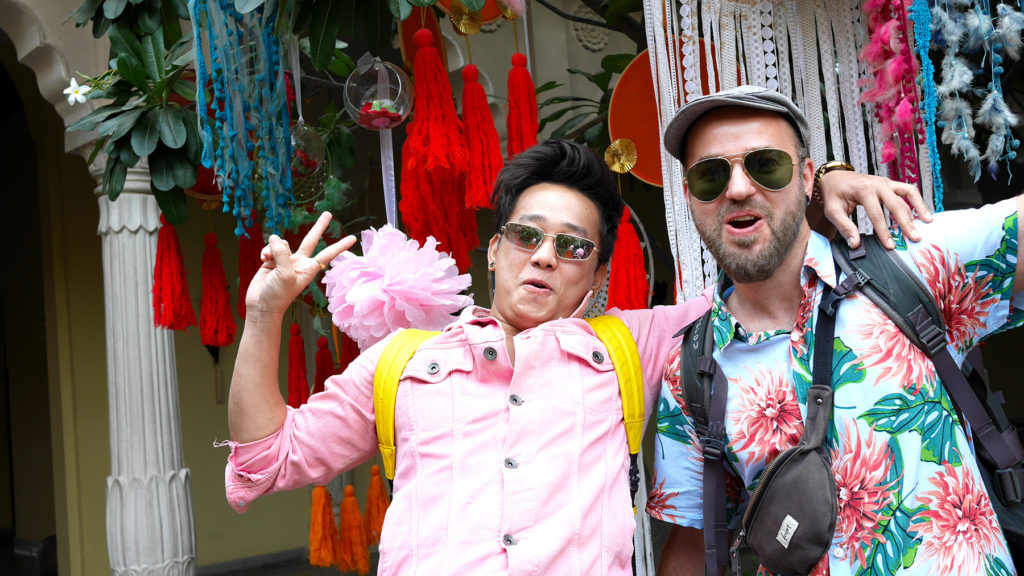 Now you are all probably very excited to see the music video, right? You can watch it here. BTW, we love the discreet product placement on the video 😀
Finally, how to become extra in a Bollywood production?
It was a real surprise that we ended up in a Bollywood video, especially because we didn't even visit Mumbai this time! Most of the Bollywood films are, of course, filmed in Mumbai's Bollywood. Therefore, if you're interested in being an extra on a Bollywood film, traveling to Mumbai is your best bet.
Many Bollywood productions need western-looking extras. The scouts often look for fitting people in Colaba, which is a popular area among travelers. Colaba Causeway should be one of the best places to be found. Even though no-one has ever noticed our great acting potential while walking there, Johanna once got offered some Bollywood event hostess gig on that same street. Apparently, the famous Leopold Cafe and the Salvation Army Red Shield Hostel are also good locations to hang out if you hope to get a job as a Bollywood extra.