We've really enjoyed almost every place along our journey. But North Pakistan's Gilgit-Baltistan managed to take a special place in our hearts. The first time on this journey we felt actually sad to leave. To leave the mountains, the magical nature in its bright autumn colours, the fascinating culture and to leave the people who had been more than welcoming towards us. But almost the whole way from Finland until here we've felt cold, so now it was time to leave towards the South and the warmth. It was time to travel our last kilometers on the Karakoram Highway, from Gilgit to Islamabad and further to Lahore.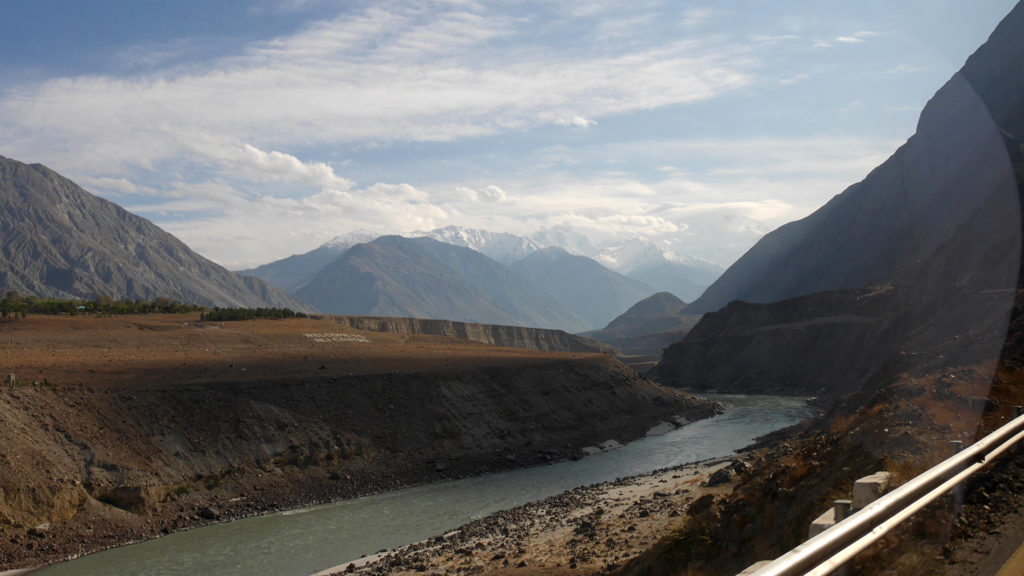 Change of plans
Our initial plan was to have a stop in Pakistan's capital, Islamabad. But in the last days there started to be religious right-wing protests against the governement. Some of the roads are blocked and schools and businesses shut down. No-one really knows how the situation is going to develop in the next days. Therefore we decided to head straight to Lahore, near the Indian border, which anyway was a city that interests us more.
The ride from Gilgit to Islamabad was going to be something between 15 and 20 hours and another 5,5 hours to Lahore. We had a long way ahead of us. We could book the whole ride until Lahore from Gilgit, with a change in Rawalpindi near Islamabad. That was good, so we didn't have to start organizing the next bus ride when we arrive to Rawalpindi in the middle of the night or in the early morning. We got a recommendation to book the ride from a company called Faisal Movers, insted of NATCO, which seems to be the usual go-to choice. The buses were new and comfy and we even had some on board service with drinks and snacks.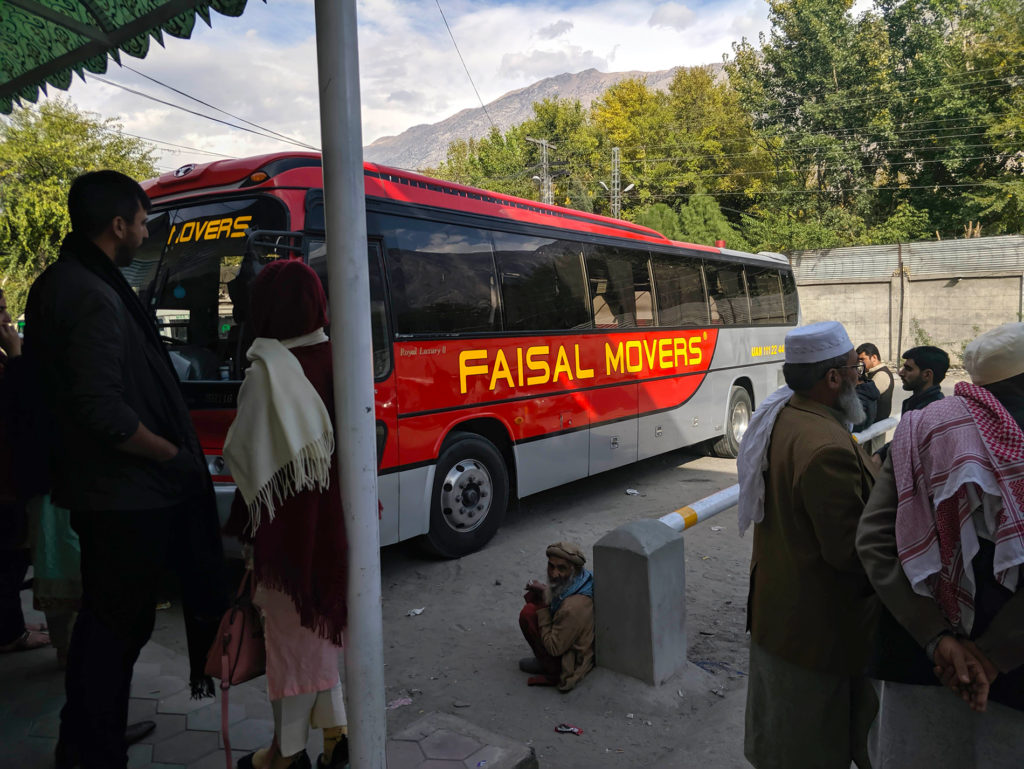 Our last kilometers on Karakoram Highway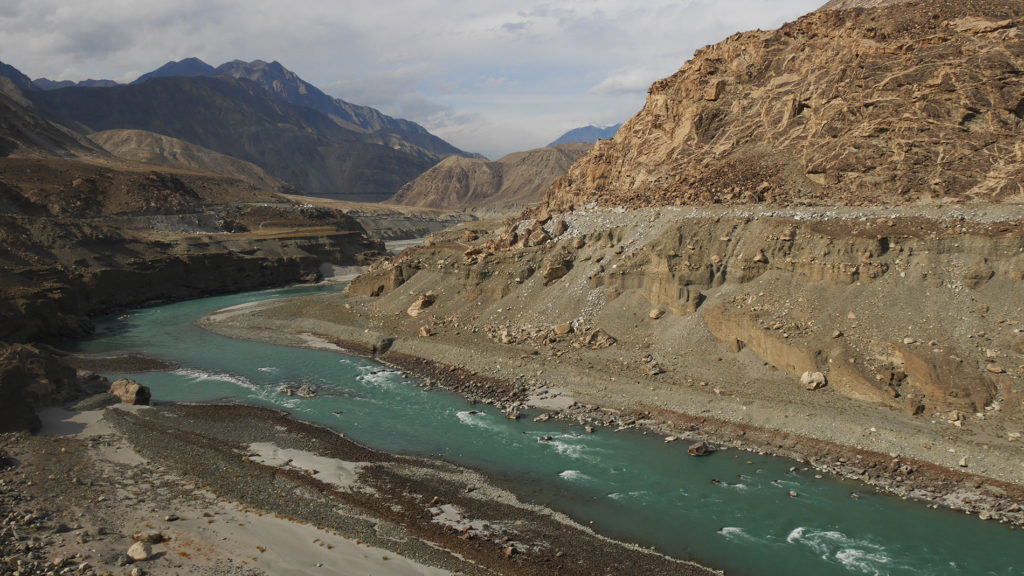 We started our journey from Gilgit around noon time, which meant that the first hours it was light and we got to admire the sky-touching mountains for the last time (at least for now). Soon we crossed a point where three of world's highes mountain ranges (Karakoram, Hindukush and Himalayas) meet. It's quite an amazing feeling to cruise in the high altitude among these majestic mountains, almost like being on an airplane.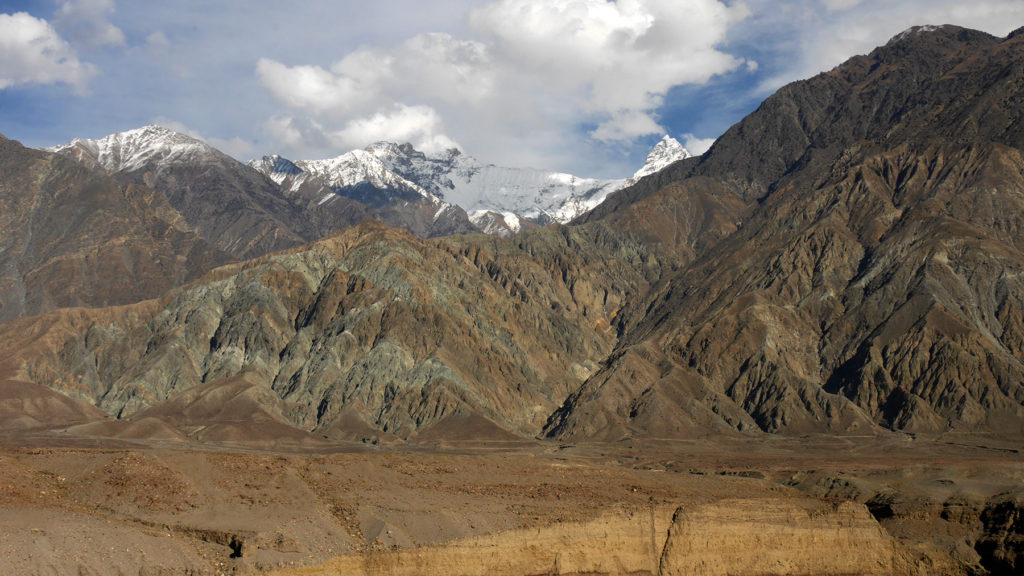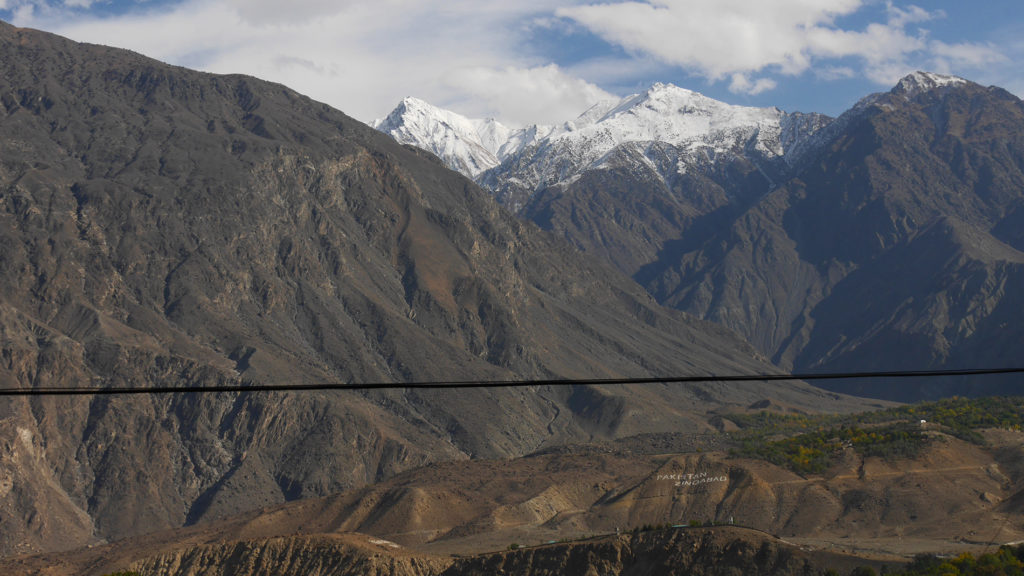 Along the way there are 10 police checkpoints where they note down the information of the passing foreigners. We were adviced to bring 10 passport copies. That way we didn't even have to get out of the bus at the checkpoints, the driver just handed the copies to the officers.
Even though the road from Gilgit to Islamabad was mainly in a good condition, it's always a bit thrilling to ride on those high mountain roads in the darkness. Especially when it started to rain and thunder. But the journey went well and we even got to sleep a few hours. While we were asleep, we had also passed Abbottabad, the place where Osama Bin-Laden was hiding before being killed.
Food stops
On the way we had two food stops. As we got more South, it seemed to be more important than in the North that women eat in a separate room. Therefore we were shown to the family area. We had our typical daal and vegetarian curry with naan, and as always, met some nice people.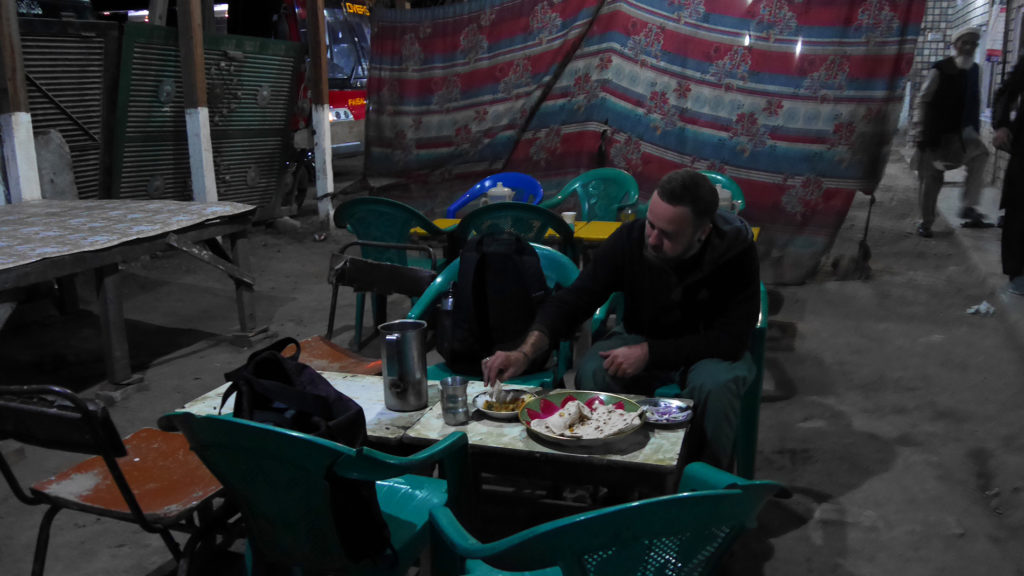 We talked to a young couple who had just gotten married the previous week. We've been told before that arranged marriages are already in the past in Pakistan. But this couple told their marriage was arranged. They seemed genuinely happy together, though. The couple had been engaged already for three years, as the wife had agreed to get married only after finishing her studies to become a nurse.
On our way from Islamabad to Lahore
We arrived to Islamabad before 6 am. We had a small toothbrushing break and then hopped on to the next bus and continued sleeping.
The last stop before Lahore was on a gas station. As we got out of the bus, the air felt humid and we saw the first palm trees of our journey. Since Johanna was a little kid, seeing palm trees has made her so happy as it meant being on a holiday and somewhere far from home. Also this time. Finally, we were in the South! We had made it overland from the cold northern Europe all the way to somewhere where it's warm.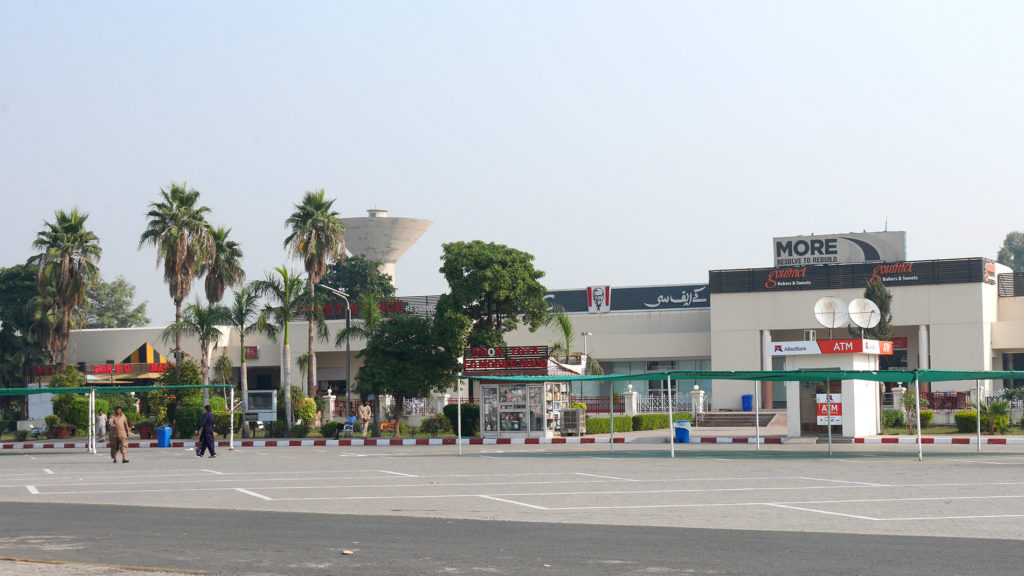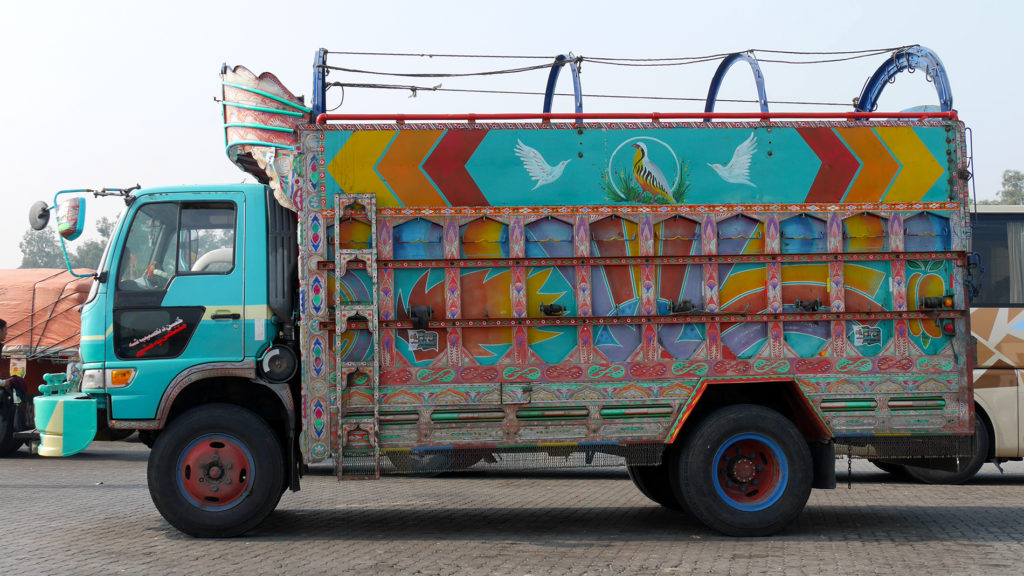 During our short stop at the gas station we met a nice young man called Salman, who is studying in Lahore. He insisted on paying Seri's chai, offered us bakings from his mother and said he would like to show us around in Lahore one day. When we arrived at the bus station in Lahore, it also turned out that we were headed to the same direction. He ordered an Uber for us three to share and so we set off to the chaotic traffic of Lahore.