It was time to leave the city of Osh and to start our journey towards Irkeshtam Pass, the border between Kyrgyzstan and China. We had luck, again, as our Dutch friends Lena and Tjerk were headed to the same direction. We got a ride from them along the Pamir Highway to one of the last villages before the border, Sary-Tash. On the way we got to see some of Kyrgyzstan's peculiar traditions involving animals and created some traditions of our own, too.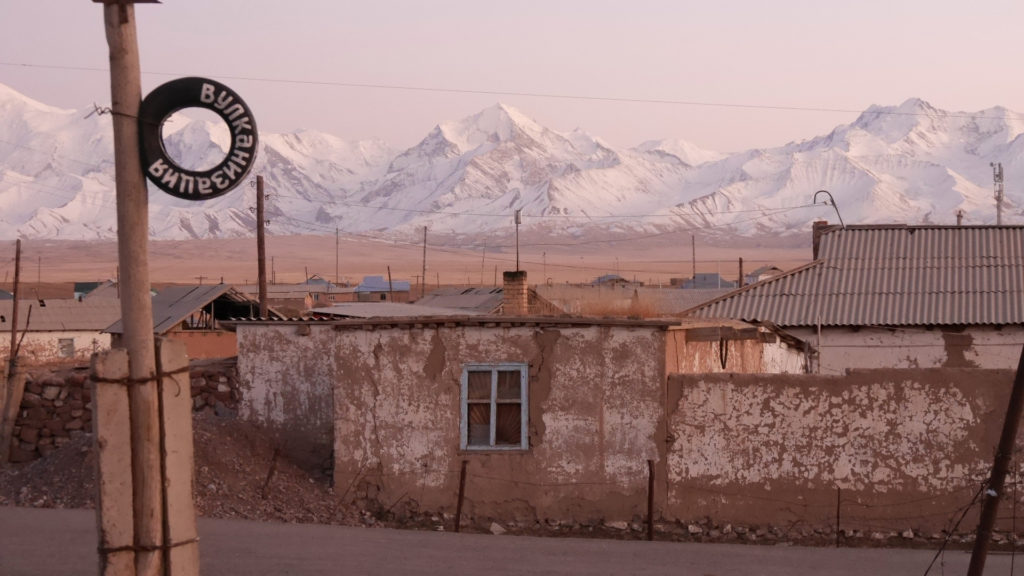 The Animal Bazar
Animal bazars are traditional events, taking part in bigger cities and small villages all around Central Asia. A place where animals are traded is not necessarily a place where we would usually go to, but we had agreed to meet Tjerk and Lena there. And we must admit that it was something quite special to see.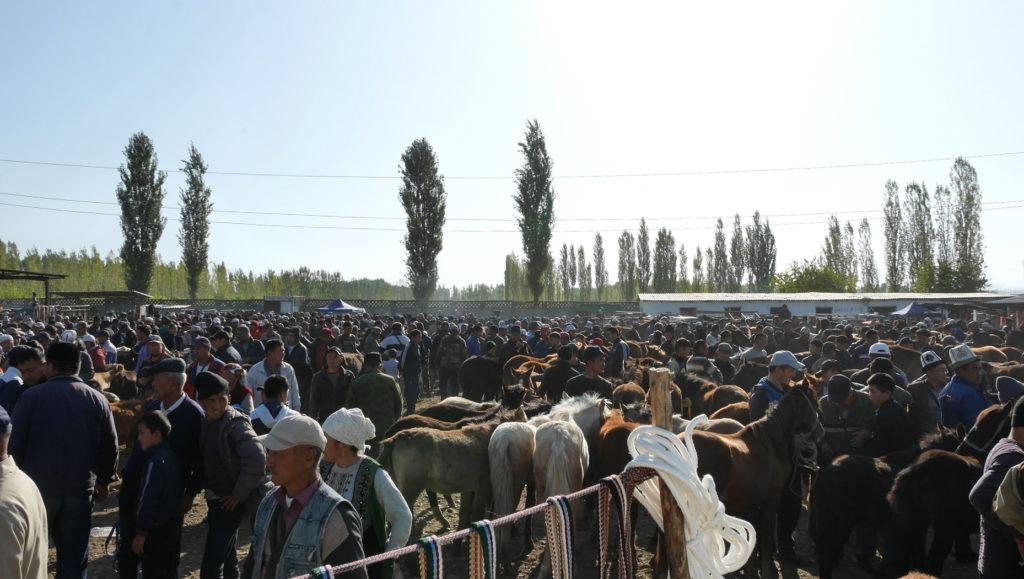 Early in Sunday morning we took a taxi somewhere, but sadly it was not the place where the bazar was taking place. The second taxi brought us to the right address, which was a little bit outside of the city. First, we had to navigate through a huge parking lot full of trucks with and without animals on them. We got amused and confused stares as we walked there with our backpacks.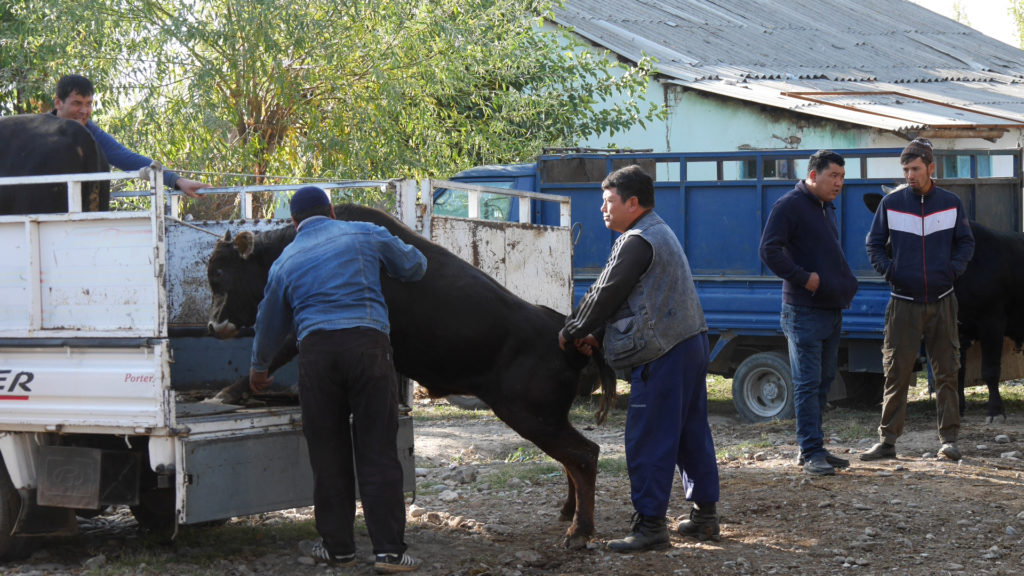 Finally, we managed to find the gate of the actual bazar, as well as Lena and Tjerk. Johanna, who was anyway not sure if she wanted to go in or not, stayed most of the time outside of the gates taking care of the bags, as the others went in. It was quite chaotic with hundreds of farmers, cows, horses, goats and sheep (and one yak). But definitely something you can't see back home.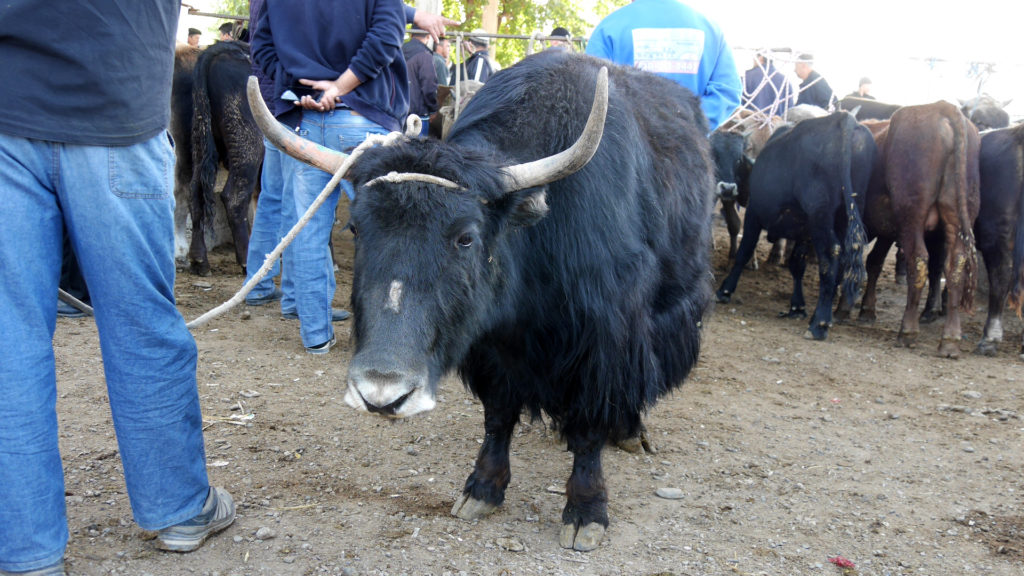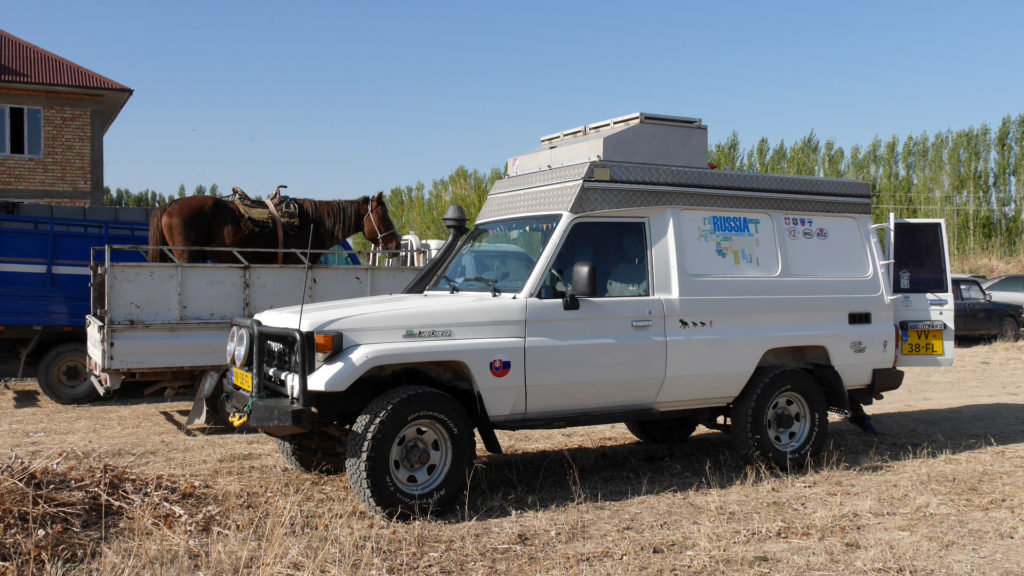 Pamir highway and dead goat polo
After the animal bazar we drove back to the city to do the final preparations, i.e. buying groceries and diesel. Then we hit the road. After we had been driving for a while, Lena announced that we were officially on the Pamir Highway. This was a surprise for us, as we didn't know that this legendary road would lie on our route at all. Of course, it wouldn't be for long, as the Pamir Highway continues to Tajikistan, and we were headed to China.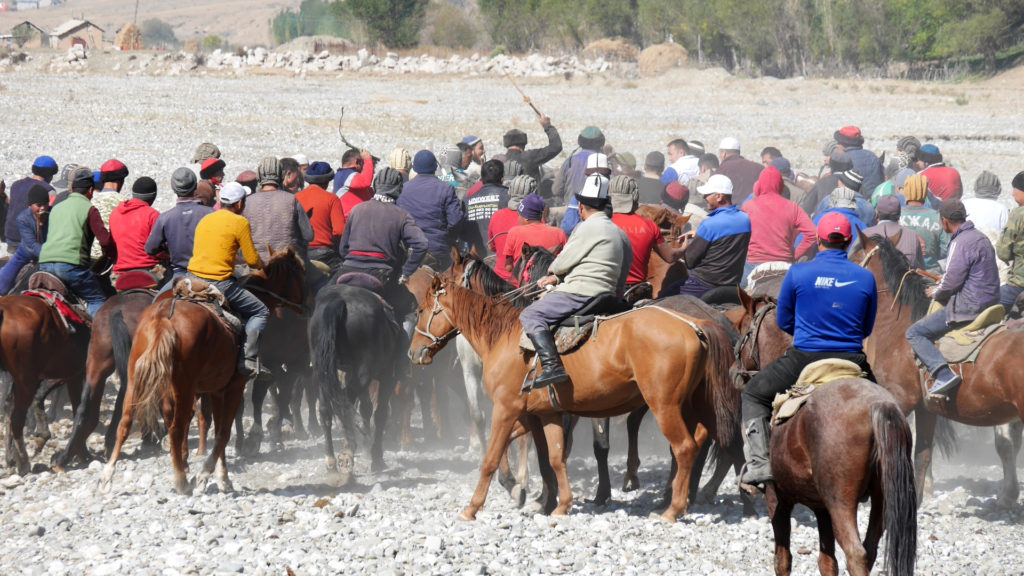 Next, we saw some horses galloping in an empty riverbed next to the road. We thought it was a horse race and decided to have a quick stop. Soon we realized that it was something much freakier: the national sport of Kyrgyzstan, the dead goat polo ("Kok Boru")! In this sport dozens of men on horses fight over a dead, beheaded goat. Another (not very animal friendly) thing you would never see at home!
We didn't quite understand the rules, but the sport looked very exciting and relatively rough. We don't even want to know how many people and horses (and goats…) are injured during one game. We watched the game for some time but decided then that it was time to continue our way. Apparently, these games can take several days, and we didn't have that much time to spare…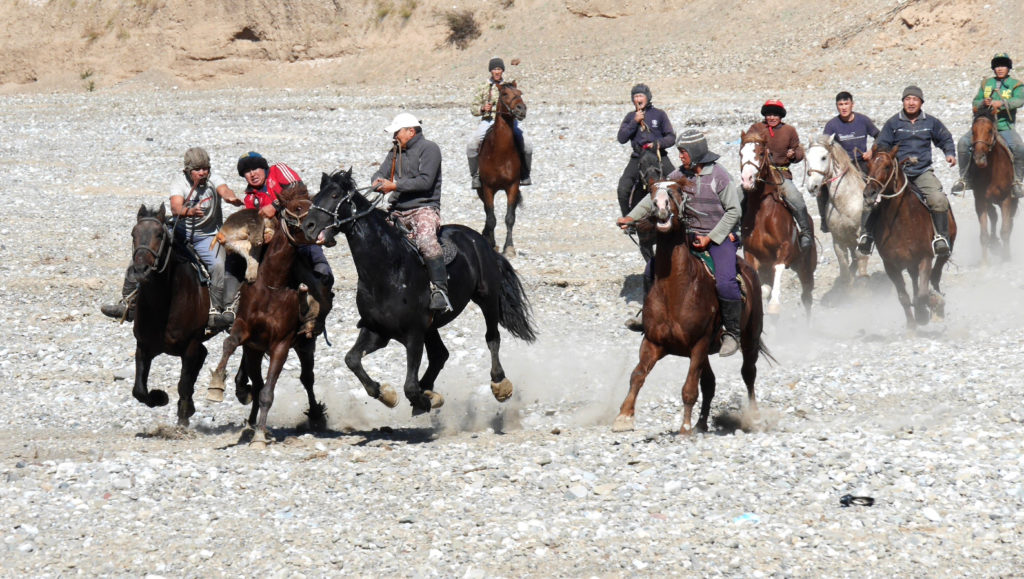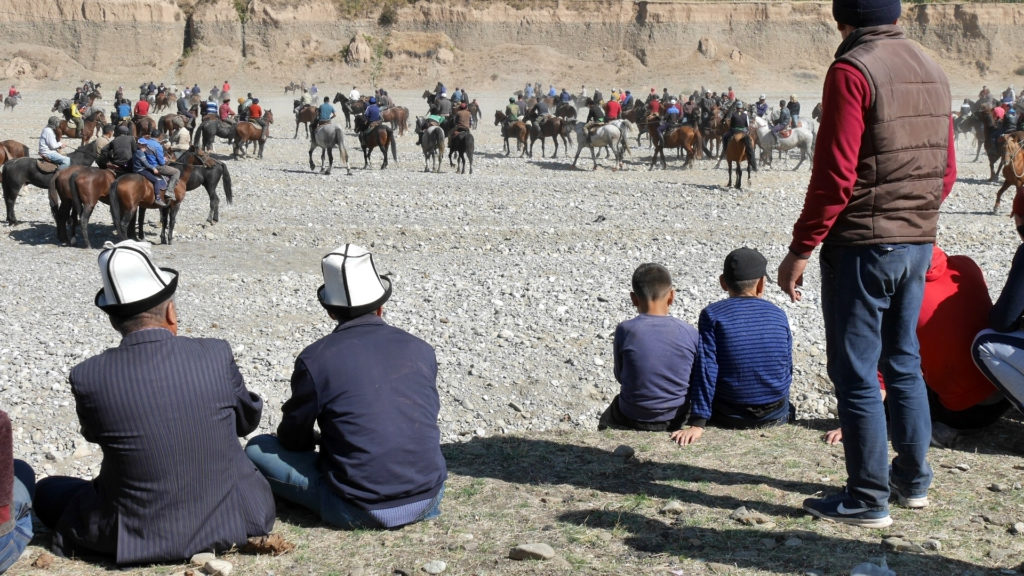 Our last night in Kyrgyzstan, the village of Sary-Tash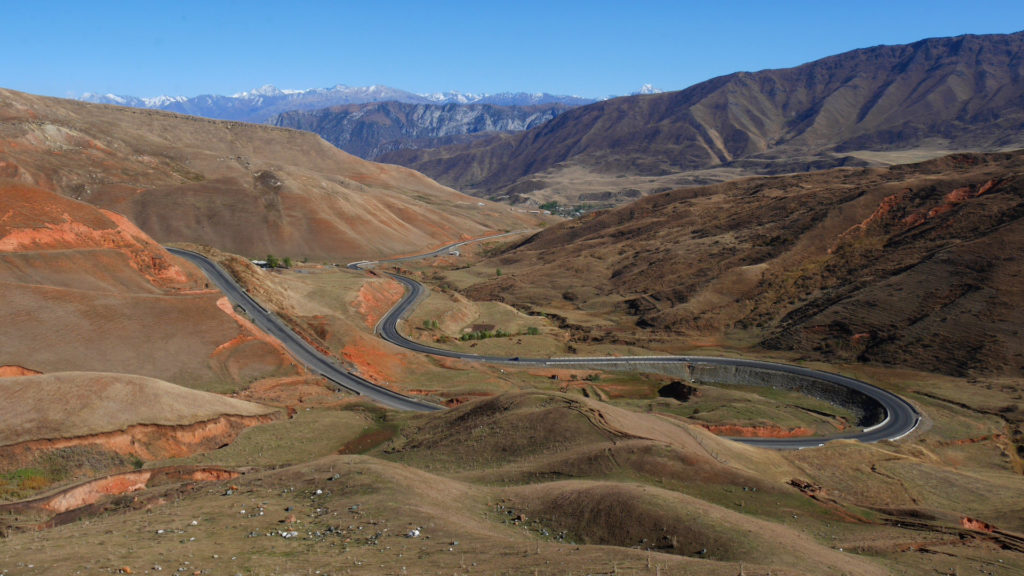 The scenery on the way was stunning, again. You just don't get tired of watching the snowy mountain peaks. In the early evening we reached Sary-Tash, which is the second last village before the Irkeshtam Pass. Right when we entered the village, the scenery got even more amazing. Now we could see over 7000-metre-high peaks ahead of us. Needless to say, the small village of Sary-Tash was a charming sight by itself.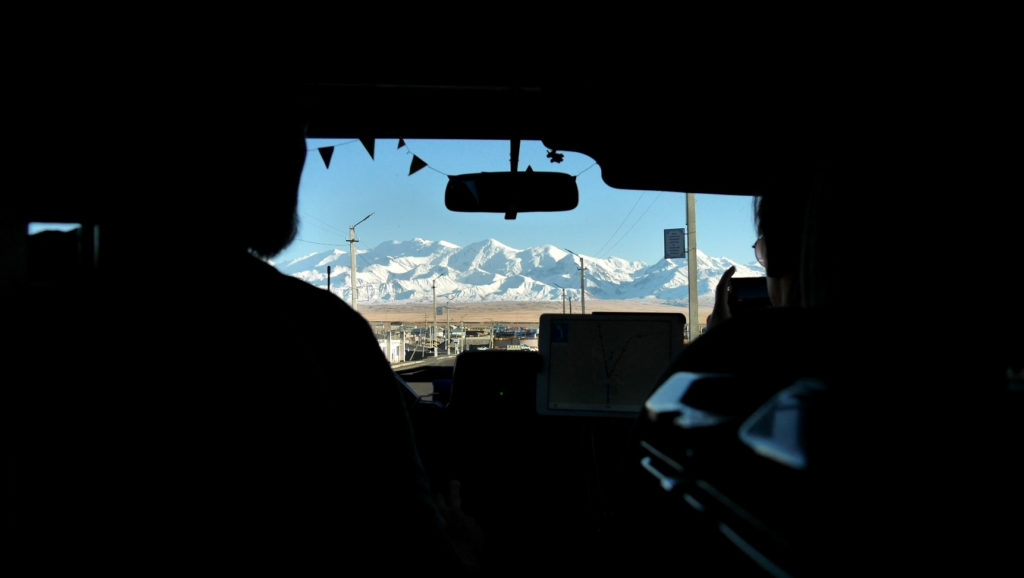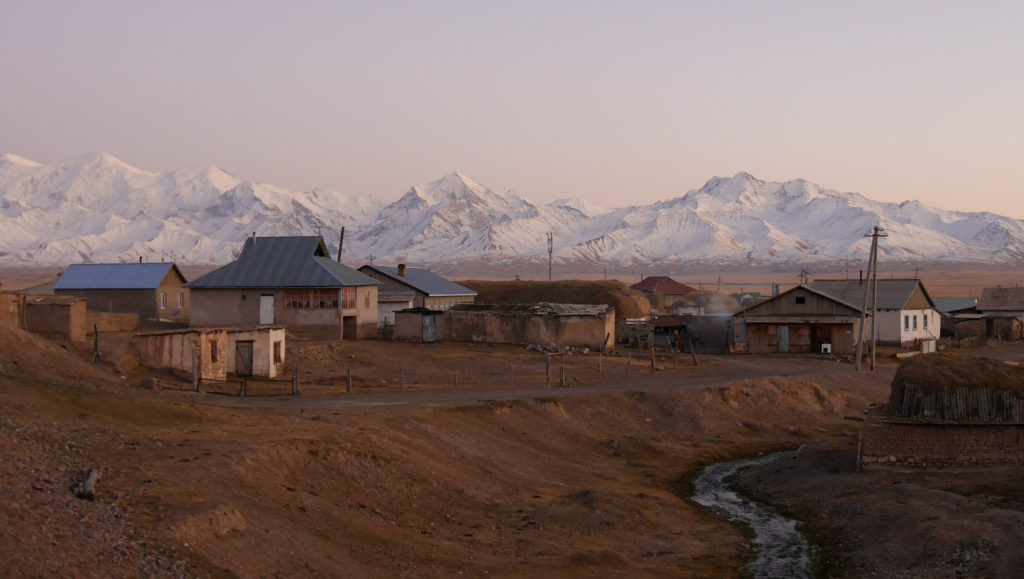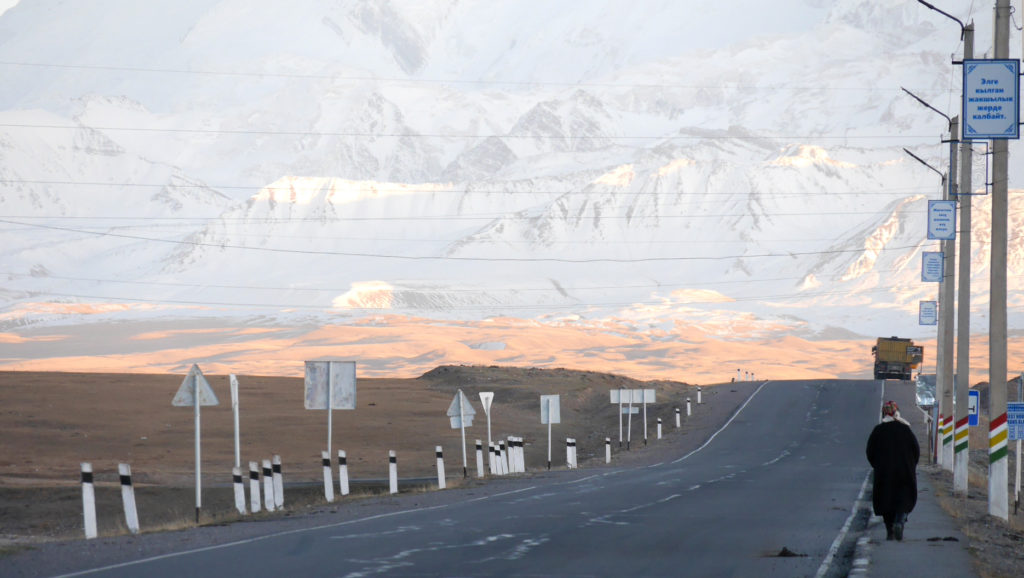 It was clear that we two would spend the night there. We were happy when Lena and Tjerk spontaneously decided to stay there, too. It seems that this is becoming our tradition: We spent our last night in Kazakhstan with Lena and Tjerk and now also our last night in Kyrgyzstan. Too bad that they are not planning to come to China…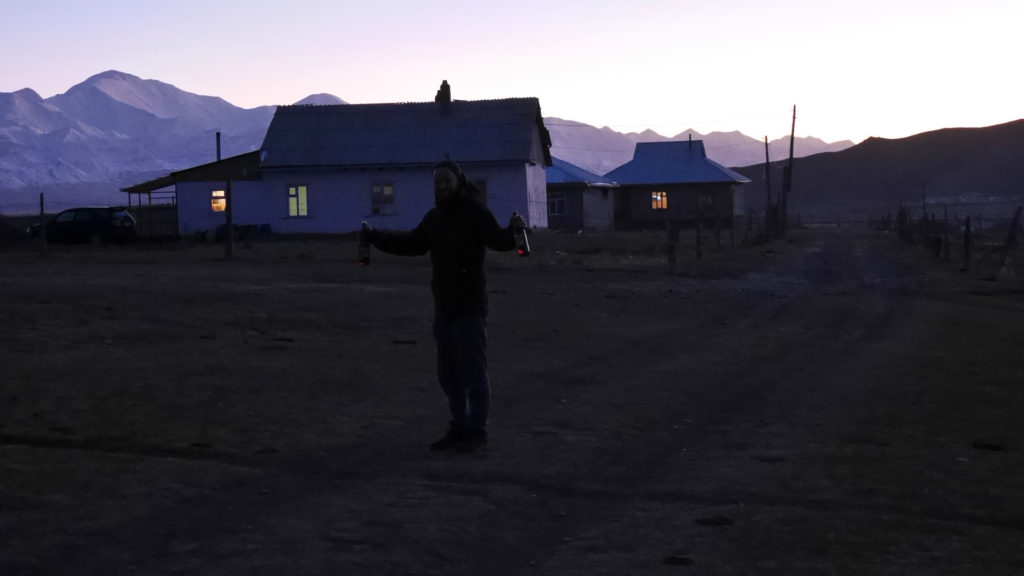 We had a dinner together at our guesthouse accompanied with a few beers we've bought with our last Kyrgyz money. We had a" vegetarian" meal but clearly it was cooked to a meaty broth, again, since we found several small meat pieces among the vegetables. Well, this seems to be another tradition of ours, because we ate some meaty veggie dish also on our last day in Kazakhstan.
Sary-Tash is in over 3100 meters and Johanna started to get some symptoms of the altitude. Nothing too bad, but having headache and feeling really, really tired. She was the first one to go to bed, but the others followed shortly. We spent the last night in Kyrgyzstan cozily sleeping all together in one room.
After having an average breakfast served with sausage, we said goodbyes to our friends. Then we started our long journey towards China…