There's a saying that you haven't seen Xinjiang without seeing Kashgar. And that you haven't seen Kashgar without seeing its Old Town. As Kashgar, the major trading point along the ancient Silk Road, was a fascinating place to see, we believe that it's true. But also, you can't visit Kashgar and the surveillance state Uygur Autonomous Region of Xinjiang without thinking about the political situation there. Unfortunately, we don't feel like writing more about it in our blog… Just use Google (unless you'e in China where Google services are blocked, of course).
Our "hostel of choice"
As the whole Xinjiang is a police-state-like place where you're not allowed to move freely, we also didn't have much choice on where to stay there. Foreigners are officially allowed to stay only in three accommodations. Of those two were open this time and only one had space for us. Therefore our "hostel of choice" was the Kashi Maitian Youth Hostel. The check-in took over half an hour, as the personnel didn't speak much English and seemed not to have too much idea of how anything works. In the lobby there was a drunken birthday party going on, in which also the security man and the personnel were taking part. Unfortunately, we didn't have the energy to join the fun. We felt exhausted after hours of border controls and searching for the hostel.
The impressions of Kashgar
In Kashgar, there were surveillance cameras everywhere. There were also many police stations around the city and policemen in combat uniforms at almost every corner. But despite the politics of Xinjiang and the whole police state thing, Kashgar itself felt like a good city for a tourist to have a little break from traveling. The Old Town was a pleasant, yet surprisingly touristy, place. With its old, silkroad-style buildings it was a whole new China for us. The opposite of the eastern parts of the country we've seen before.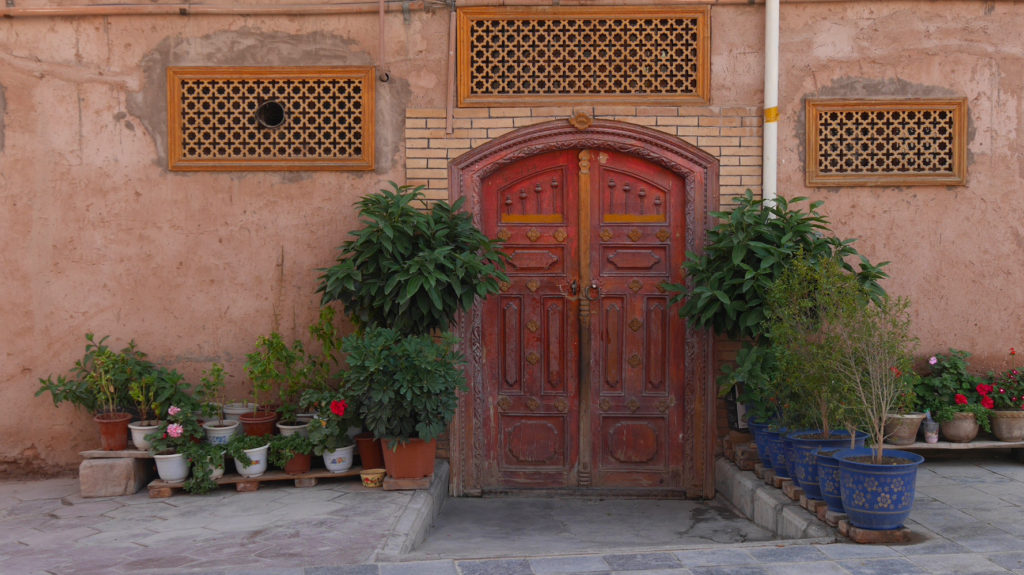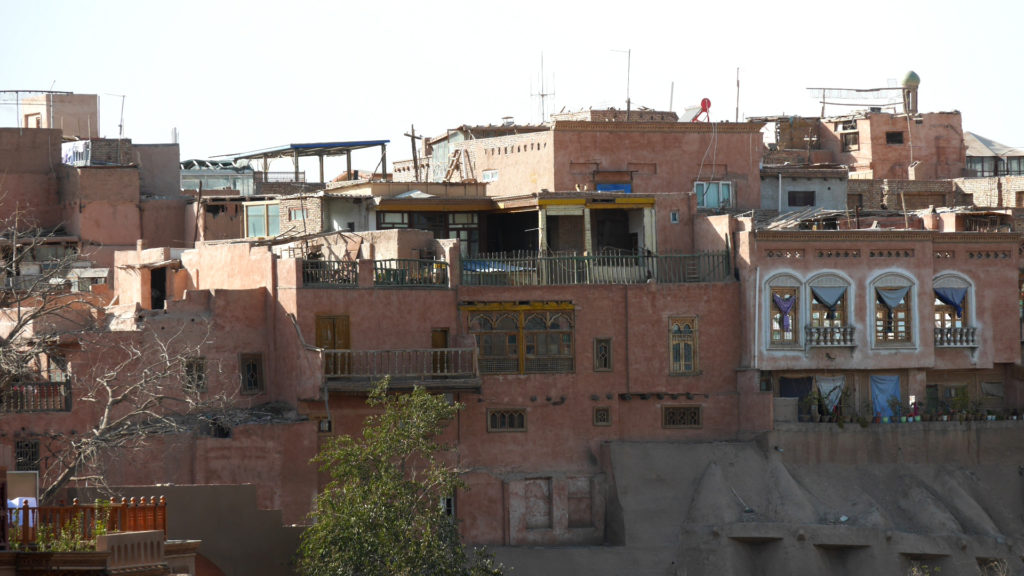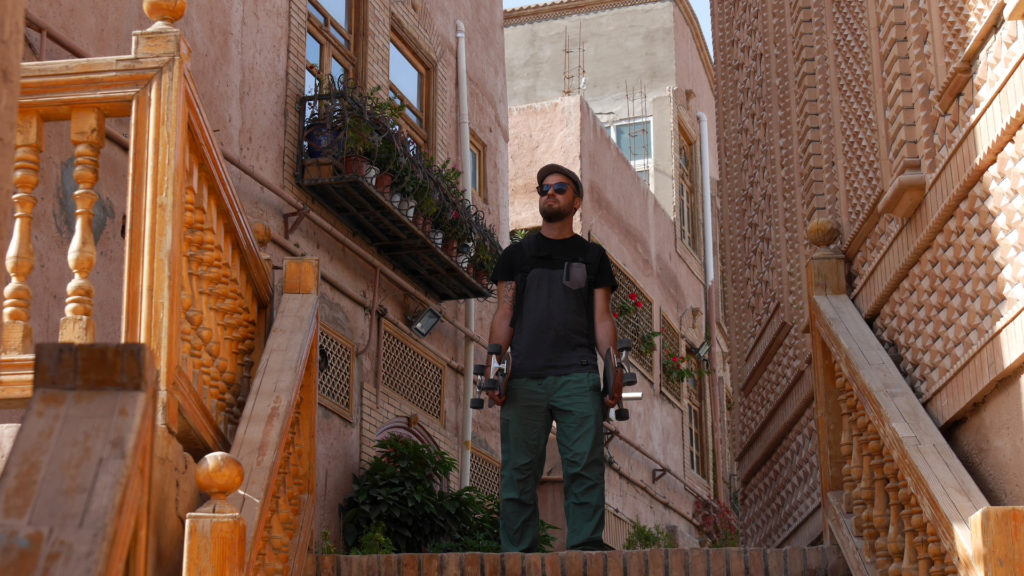 Outside the Old Town the city felt more Chinese. The red lanterns, the futuristically lit high buildings and the people cruising around with their e-scooters. After spending several weeks in Central-Asia, everything here felt new and exciting for us. Straight on the first day we decided to stay a few days longer than initially planned.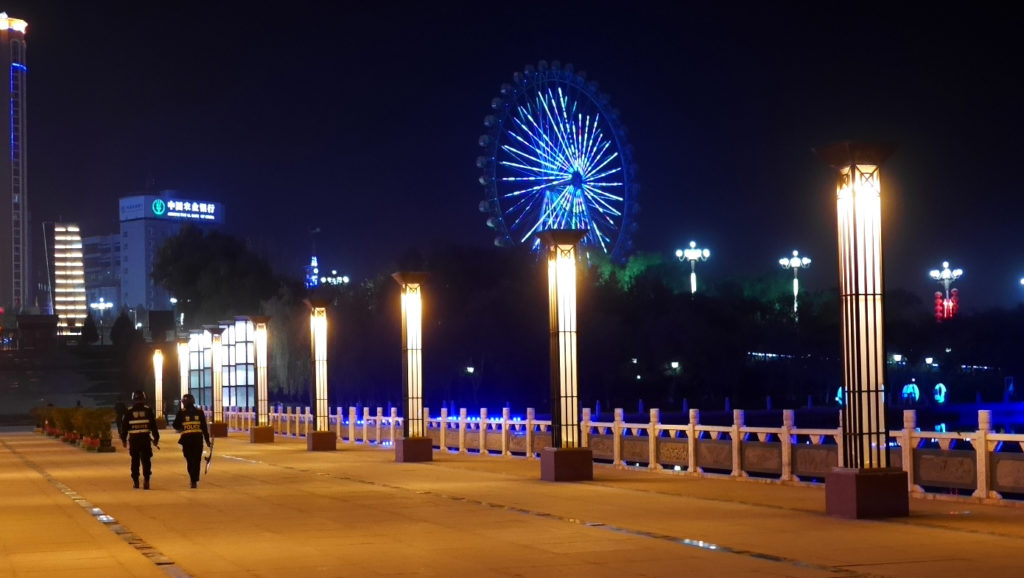 The Night Market, vegetarian food and drinks in Kashgar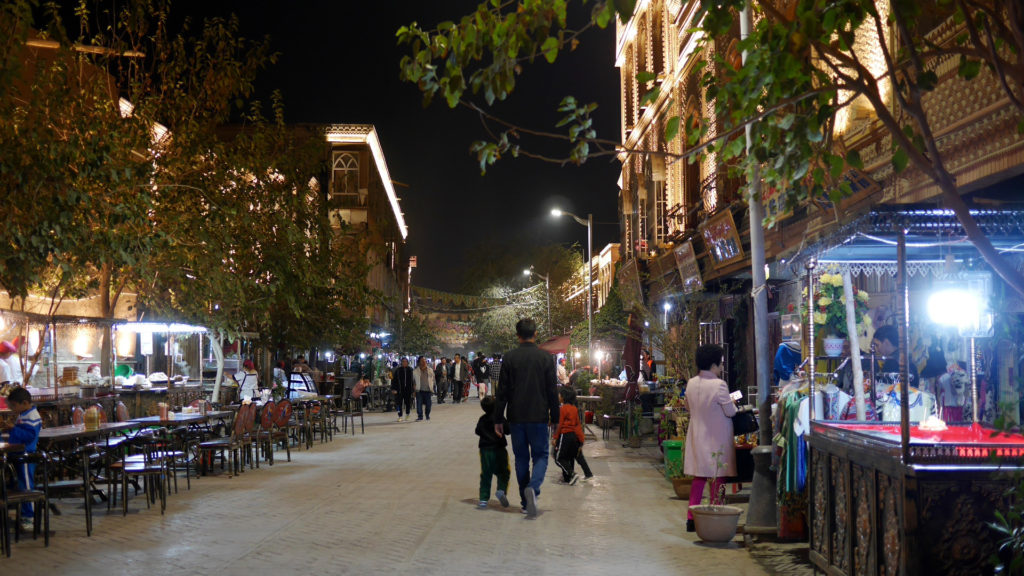 In the evening a big part of the Old Town turns into an atmospherically lit night market with dozens of food stands. There was a lot of Uygur food of offer, similar to the cuisine in Central-Asia.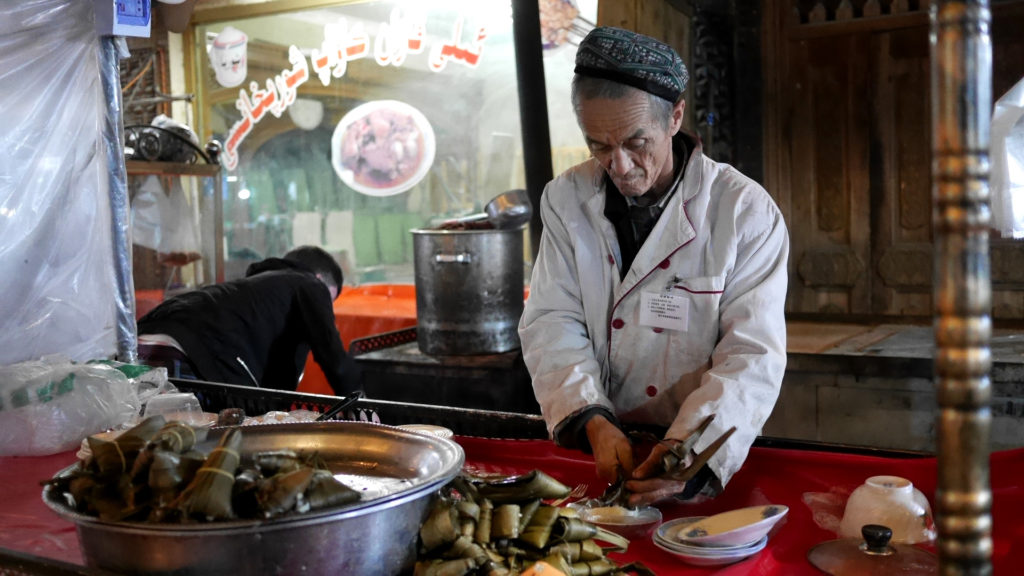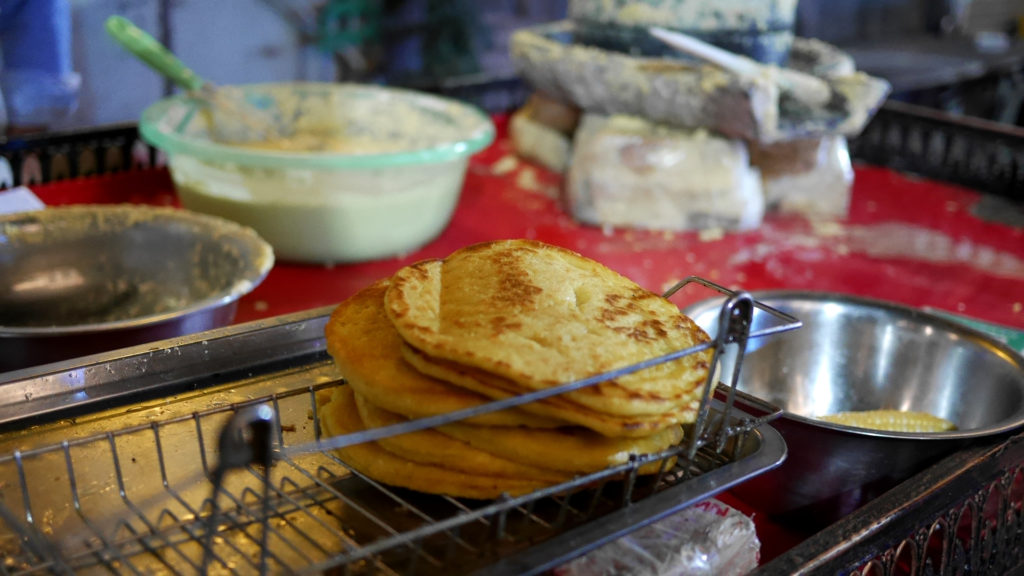 On our first evening in Kashgar, as our one and only mission was to find something to eat, a Taiwanese girl Eva and a Chinese woman Honey from our hostel were kind enough to take us to the Night Market. As Eva spoke both English and Chinese, she helped us to find something vegetarian to eat. To our delight she introduced us to a variation of Ashlan-Fu – the dish we already grew to love in Kyrgyzstan.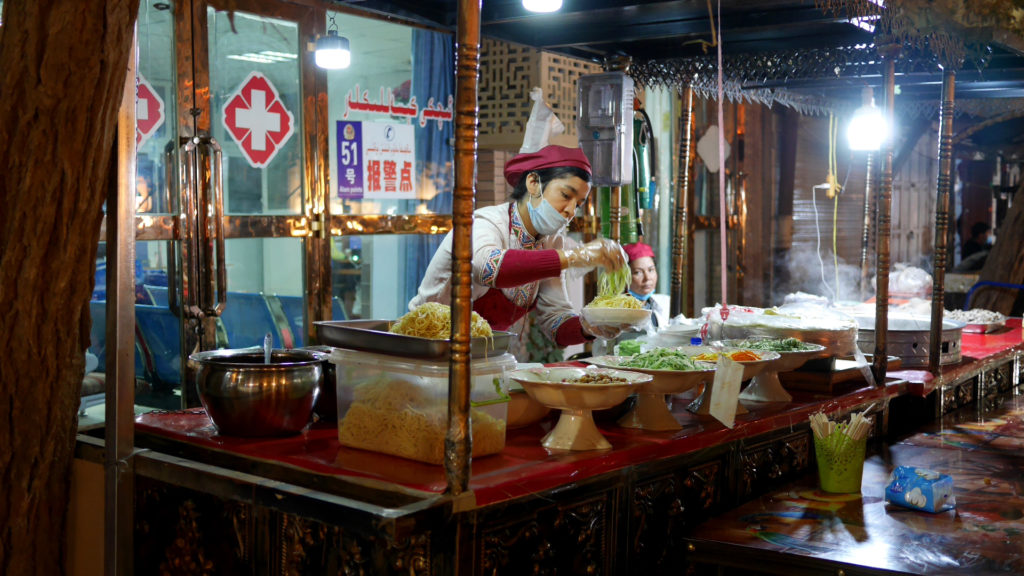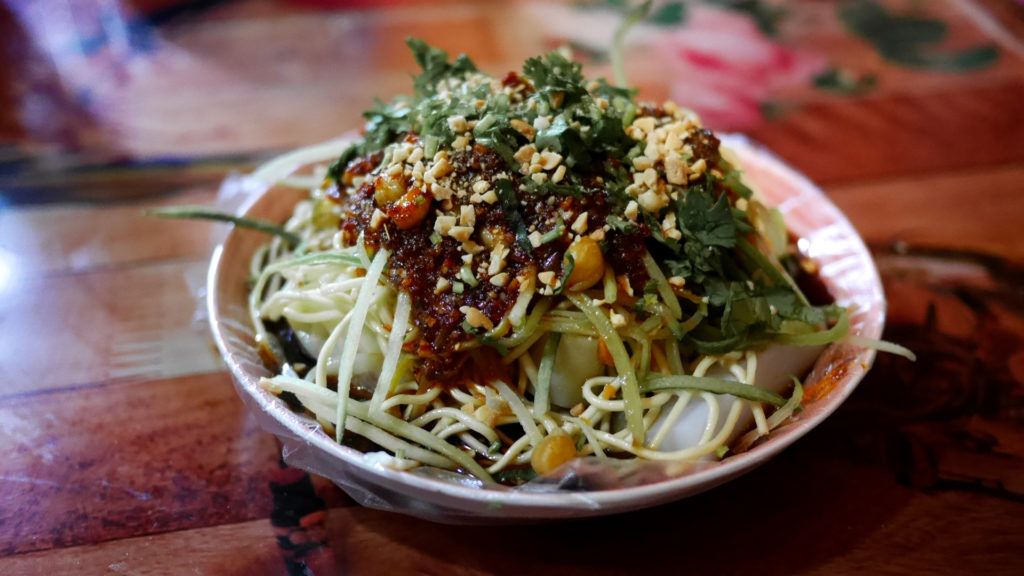 The Kashgar's version is less soupy and containing more vegetables – we liked it even more than the soup in Karakol. As this version of Ashlan-Fu was one of the very few vegetarian dishes we could find in Kashgar, we ate it every day. Until Johanna got a mild food poisoning, spent a whole day in our hotel room (or mainly in the toilet where we also found the first cockroaches of this journey) and refused to eat anything Chinese anymore.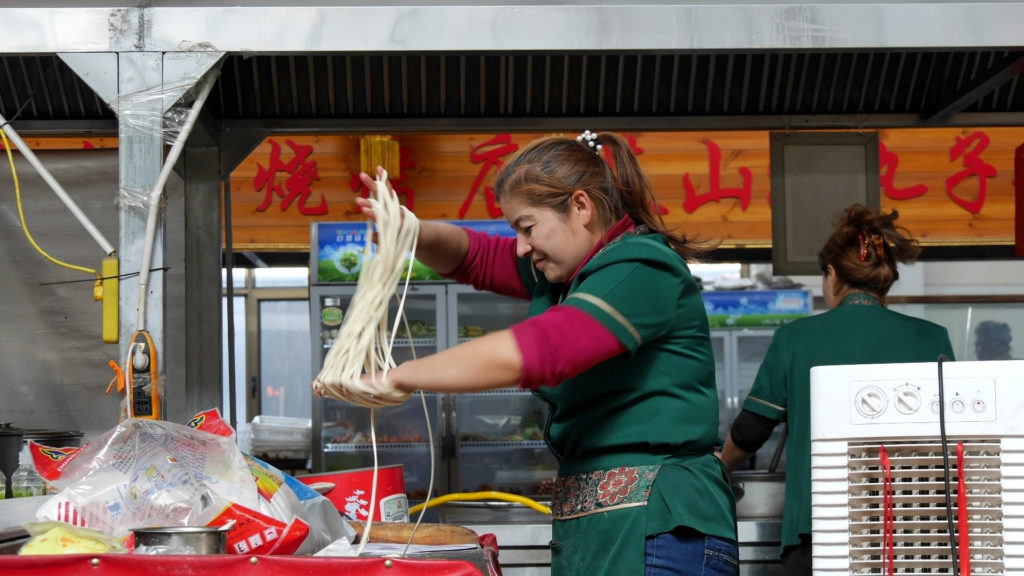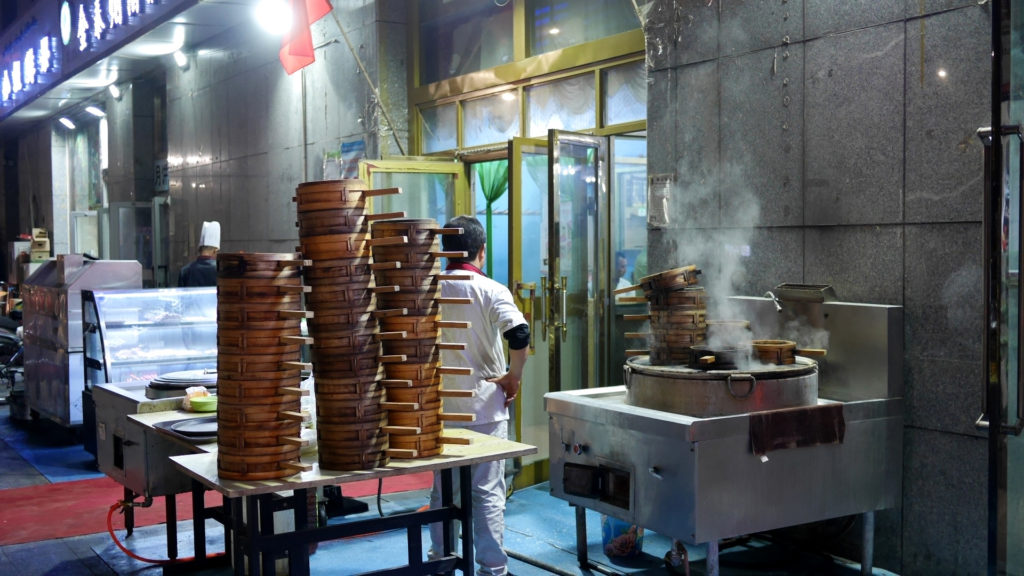 We also found a new, delicious fruit in Kashgar, Jujube. These brown-greenish little balls don't look too special, but they are like very sweet, tiny apples. On one evening Johanna ate about a half a kilo of these fruits. If it wasn't the Ashlan-Fu that made her sick, it must have been the overdosing on Jujube (this happened to her already one time in Vietnam with lychee).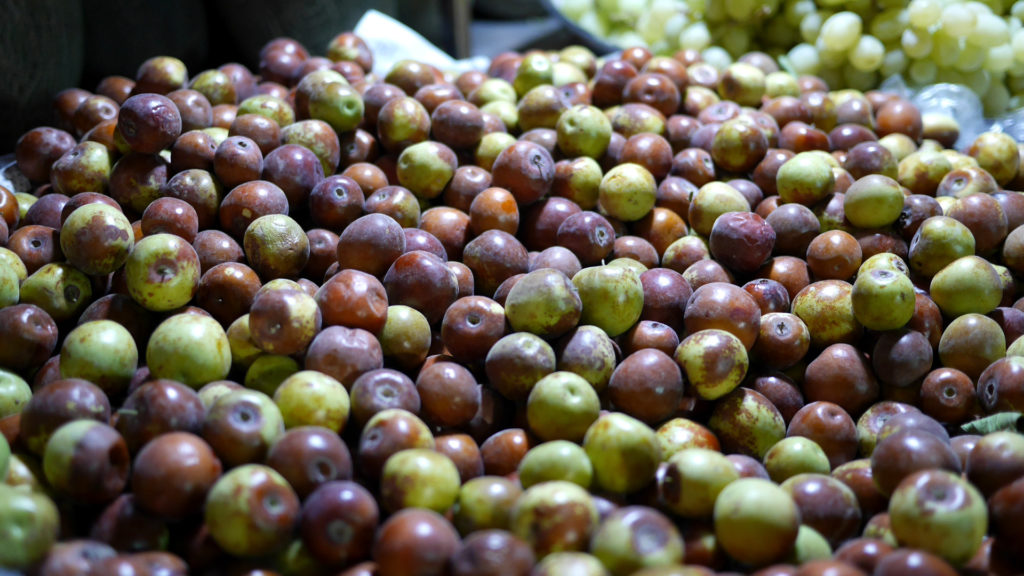 The most touristy place we visited in Kashgar's old town was the Hundred-Year-Old Teahouse. While sipping our over-priced tea (we ordered jujube tea btw) and enjoying the crispy nan-bread, listening to the traditional live music, we could almost feel like being taken back in time to the ancient silk road. Until we paid attention to all the loud Chinese tourists that the place was filled with, taking pictures of everything with their smart phones and cameras with giant objectives.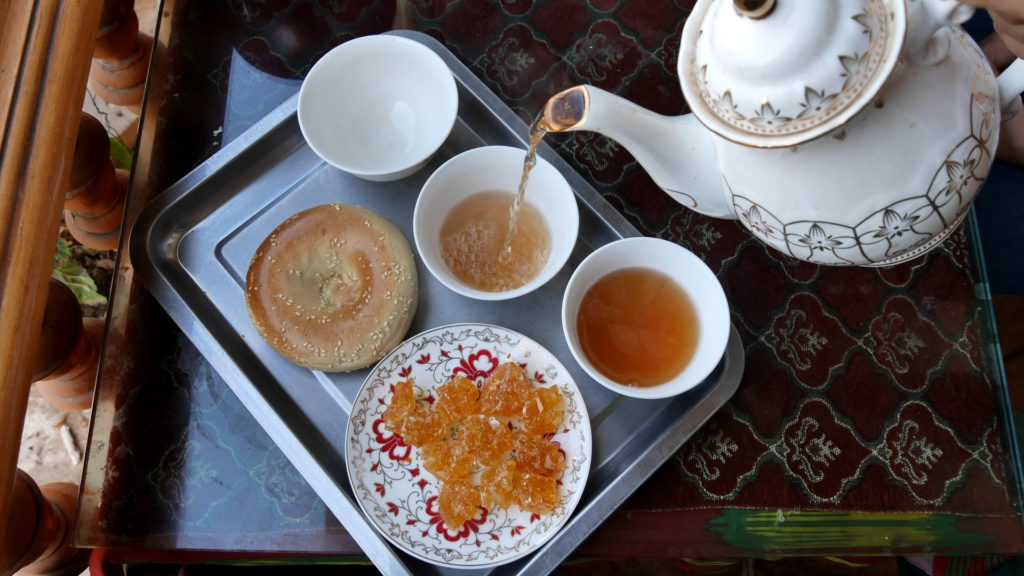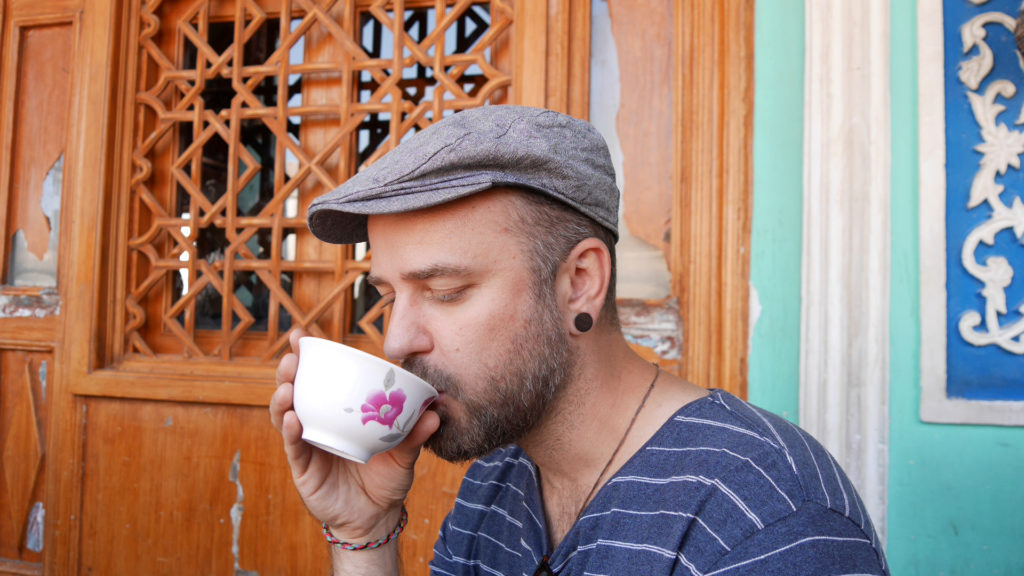 Besides tea we also drank some beer. There are several cozy bars in the old town. Sitting on a terrace with a local beer in our hands we really felt like being on a holiday.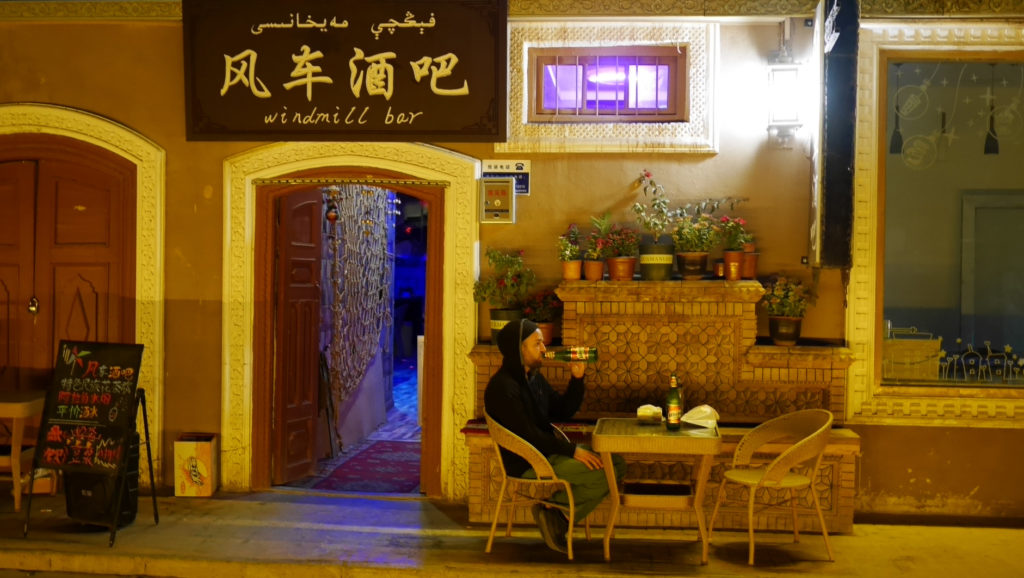 Things to do outside the Old Town
Even though the Old Town is not very big, one could spend hours just wandering around on the small, peaceful alleyways there, admiring the old buildings.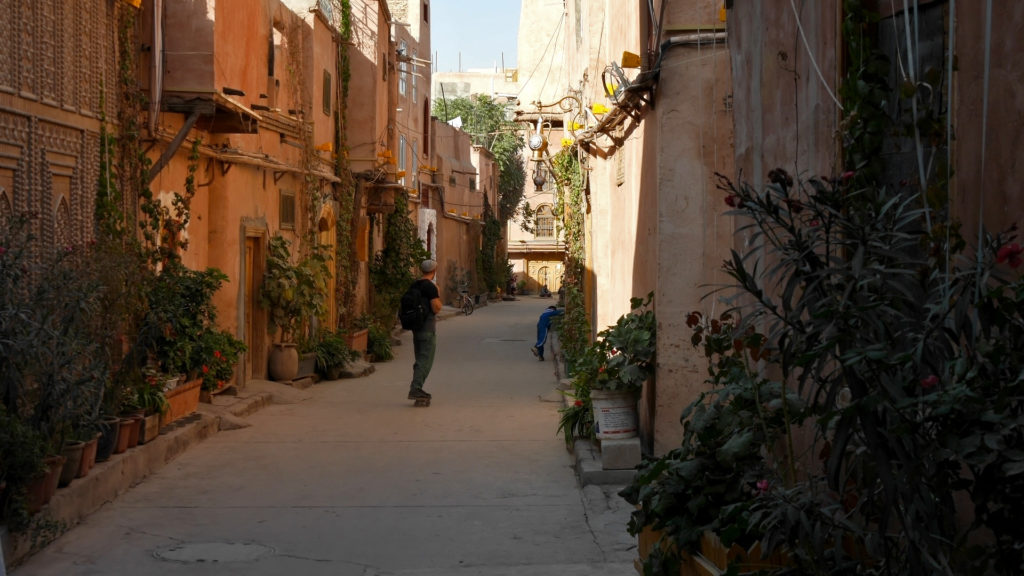 But there are things to do in Kashgar, also outside of the Old Town.
Of course, we visited a bazaar, again. To visit one in Kashgar felt somehow special, since the city has been a major trading point along the Silk Route for hundreds of years. We spent a few hours there, just wandering around, but didn't buy anything.
A complete opposite of the Old Town was Donghu Park, which is built next to and over a small lake. You see some interesting illuminated shapes and decorations in every direction around you and huge, continuous video projections on the walls of the surrounding buildings. This looks especially cool when it's dark and it's all reflecting on the water. The Donghu Park was completely free to visit and the entrance is located just opposite the Kashi Maitian Hostel.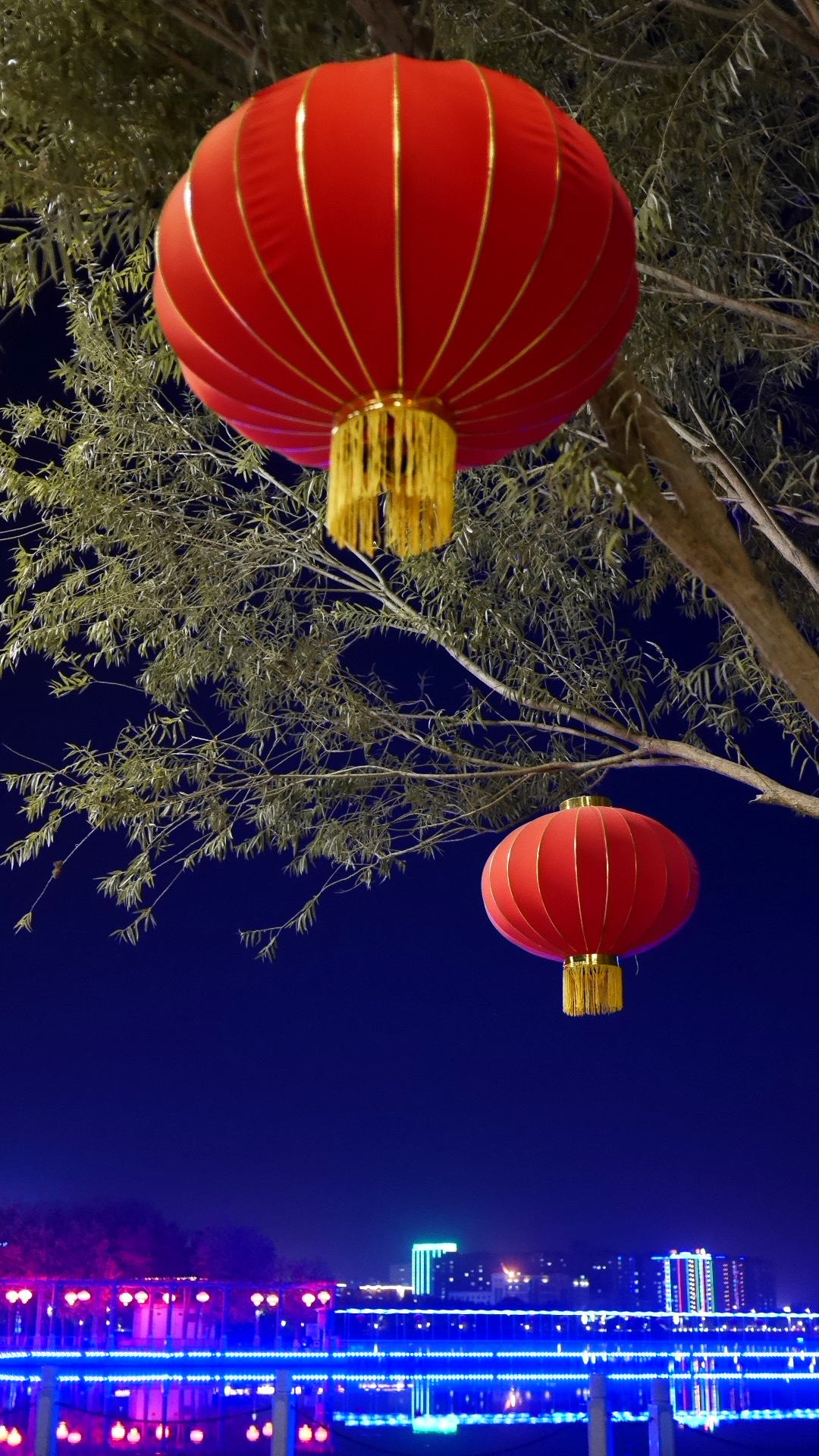 In Kyrgyzstan we had a break from skateboarding, so we were happy to find out that the streets of Kashgar were in excellent shape. Therefore, we also had a lot of fun just cruising around the city on our skateboards, among all the e-scooters. Apparently, there are not many skateboarders in Kashgar. The people seemed very surprised to see us and even the police didn't complain about skating in the Old Town.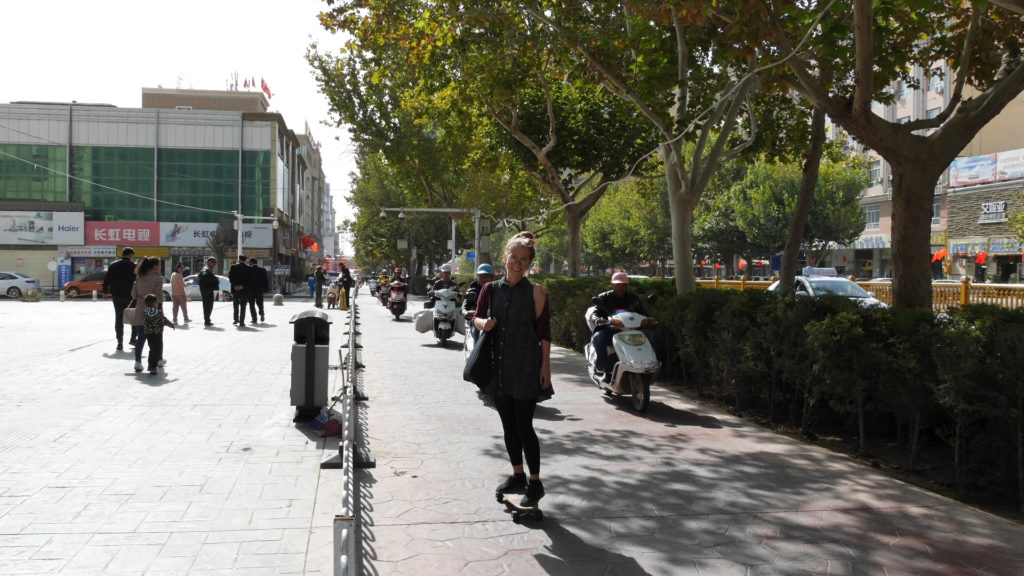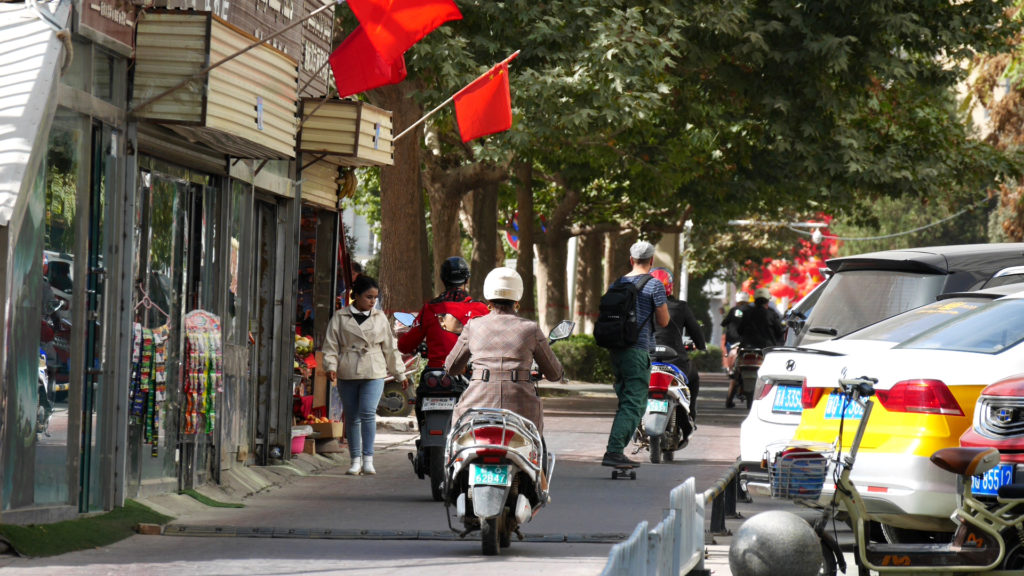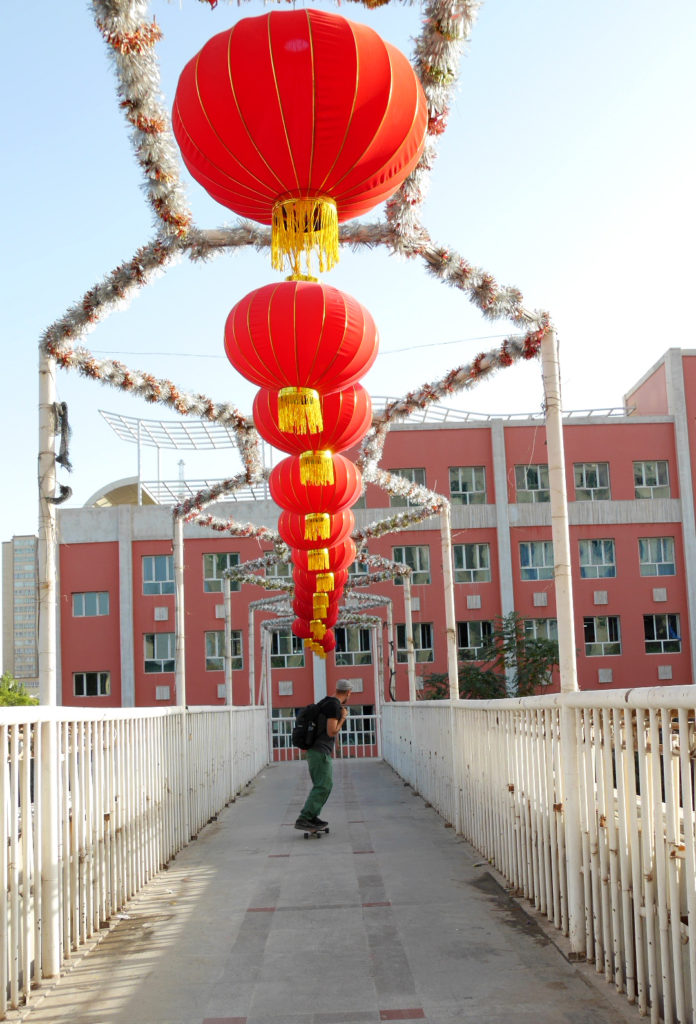 After four nights we left Kashgar and started our journey on the legendary Karakoram Highway. Our next destination was Tashkurgan – the last city before the Pakistani border.