Just to give you a little update in the middle of the corona pandemic: We returned to Vienna yesterday!
At some point in January it came clear to us that we would need to change our plan – traveling back to Finland overland through China was not an option anymore. Two months later we found ourselves in Malaysia and we loved it there. But at the same time, we, like everyone else, started to get more worried about the spreading virus and the effects of it.
Last Saturday we were still in a tiny village called Kampung Pulai, inhabited by the descendants of Chinese Hakka people.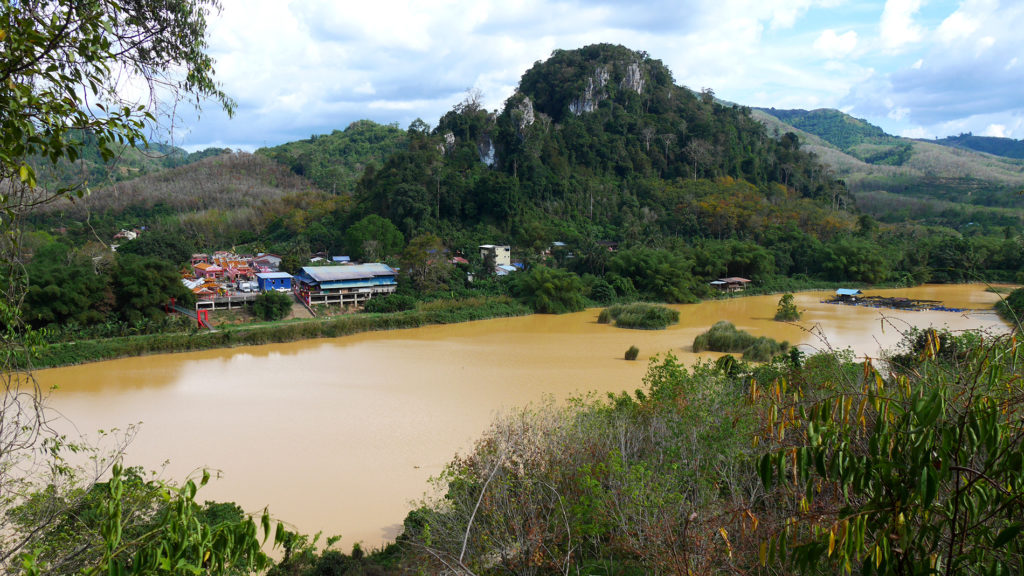 We had traveled to this place randomly, just to find out that there was an annual celebration going on at the local 600-year-old temple. During this week the people of the village would eat only vegan food and we were invited to eat from the huge buffet with them. In the evening there was a crazy party that turned out to be everything you wouldn't expect from a celebration at a temple. We got to know some locals and drank a lot of beer with them.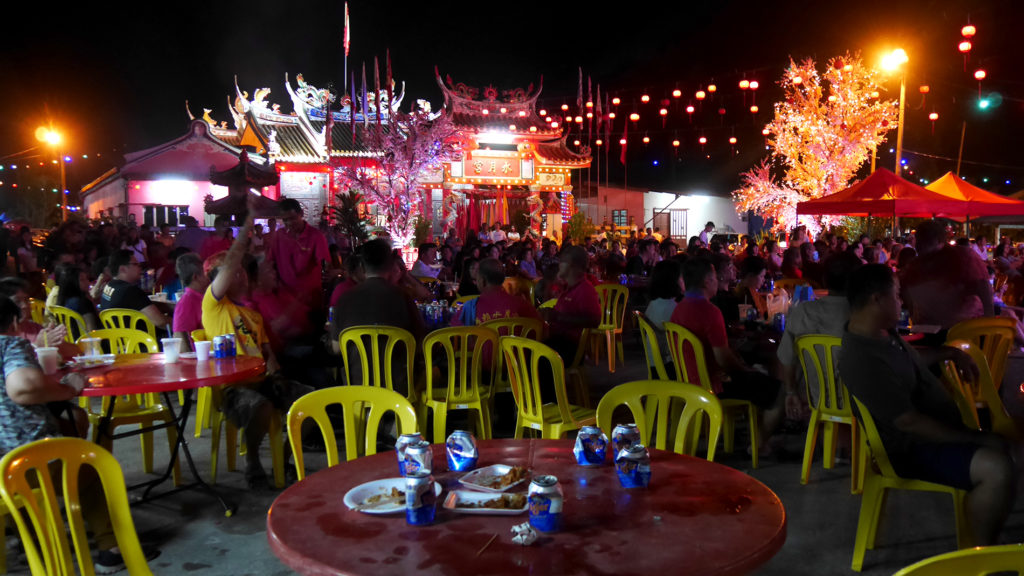 Earlier on the same day we had considered seriously, for the first time, if we should just go home, given the alarming corona situation and possible lock downs and closing of borders. But being in this place with these people and with everything that had, once again, worked out better than fine, we decided to continue with our plans and head North, deep into the jungle the next morning.
The next morning, on Sunday, we woke up feeling anxious (and hungover…) again and reading the news didn't help. We came to our senses and traveled to Kuala Lumpur instead. So happy that we did – it would have taken days to get back from the jungle.
On Monday we got our flights changed in KL and on Tuesday night we boarded a plane towards Europe. It felt surreal, in 16 hours we made our way back to Vienna – almost the same way that had taken us over six months overland. We prefer slow travel but, in this case, flying was the only option.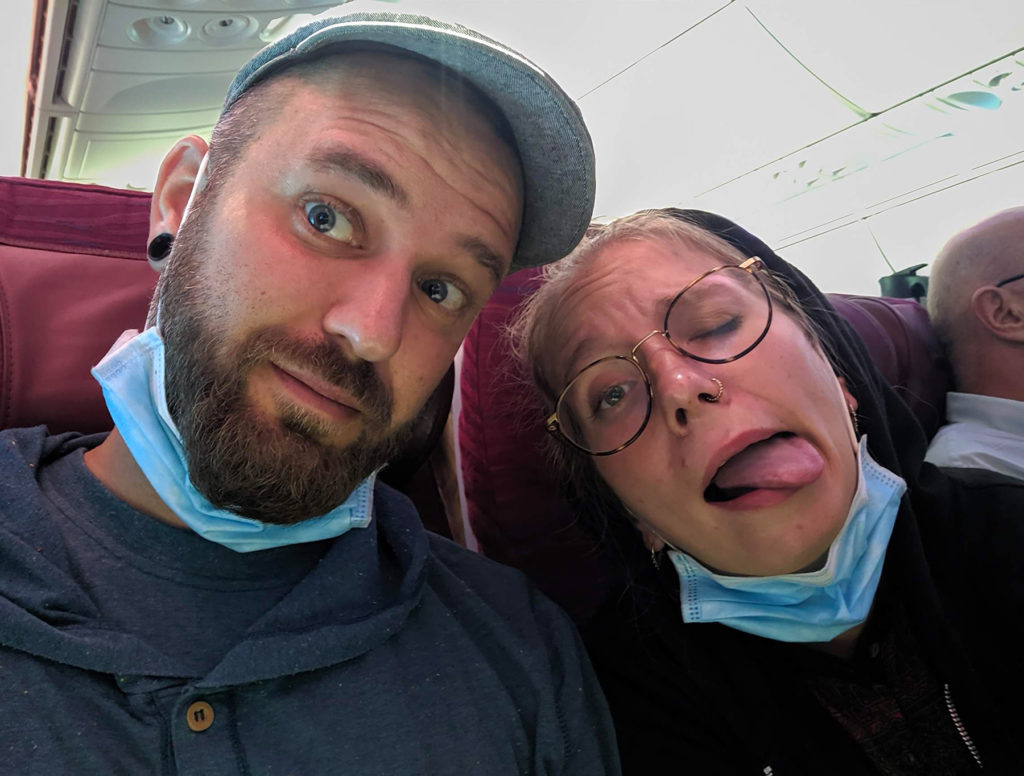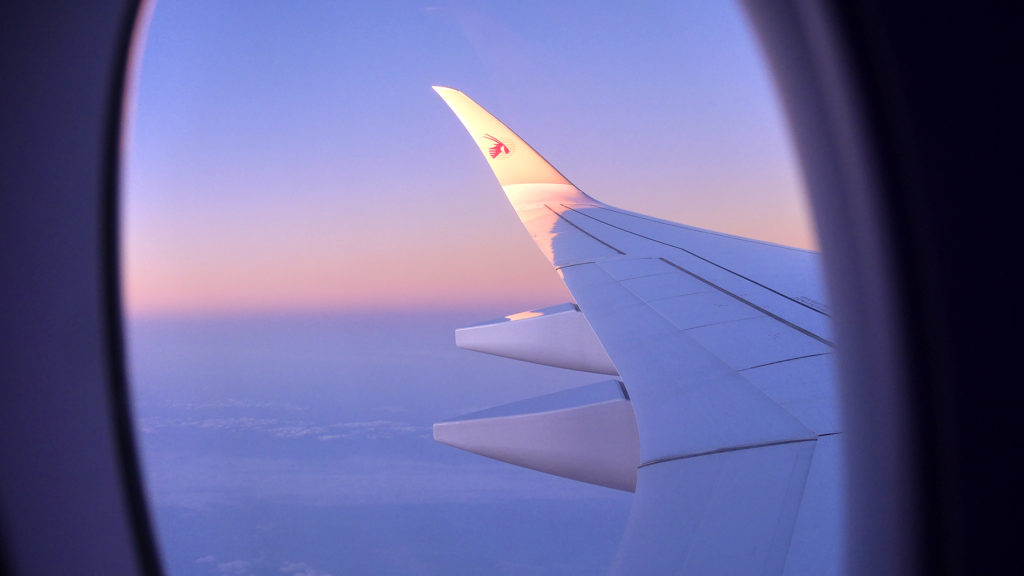 When we left, some European countries had closed their borders from foreigners already. We were worried if Johanna, as Finnish citizen with address currently in Finland, will even get to enter Austria, but luckily, we both got home without a problem. Some other travelers we talked to during our last days in Asia were still wondering if they should leave or stay. A few had already decided to stay or travel to some other country to continue their holiday. A few hours after we left, the lockdown in Malaysia took place and the situation in most parts of Asia is getting more and more difficult, too. We are happy about our timely decision to leave, latest now we are sure it was the right thing to do.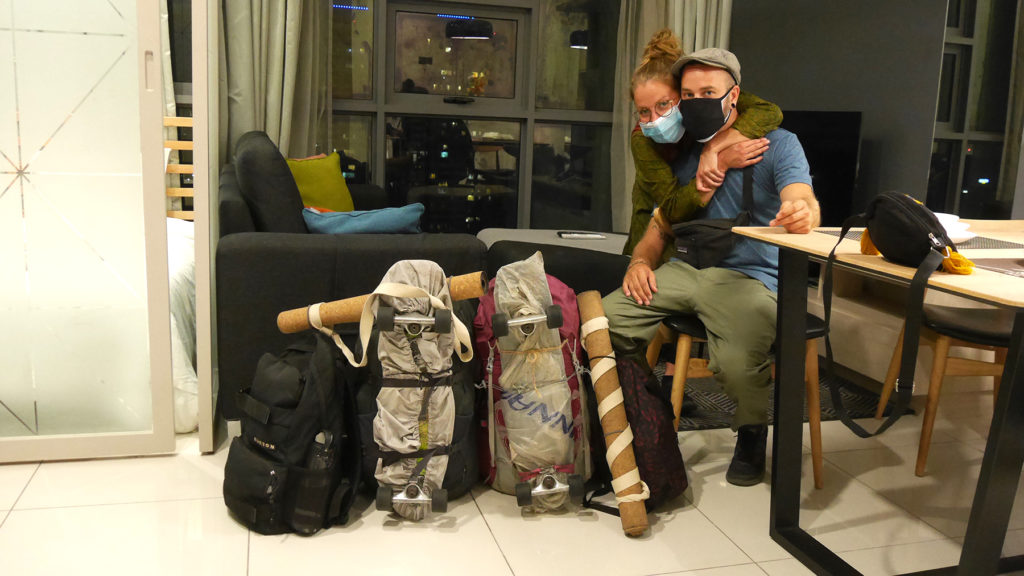 Out of all possible worst-case scenarios that could end our journey, we could have never imagined that the reason we needed to go home earlier was that basically the whole world is getting locked down. But here we are. We could be sad about how our trip ended, but that's the least of our worries now.
Anyhow, we can only be happy for the almost 22000 kilometers on the road and the 196 days of adventure. We are thankful for everyone we got to meet on the way and for all the wonderful things we got to see, taste and experience. Even though our long journey is over in real life, it will continue in the blog. Between the party in Kampung Pulai and our last story from India's Om Beach a lot has happened. We traveled through India to Myanmar and then to Thailand before coming to Malaysia. Finding time and internet to publish something has been challenging on the road, but corona will provide us plenty of time to work on our blog. If you happen to get bored at home, you can always check on our blog in hopes to find something new to read. 😉
Stay healthy and stay home (if you can), the better days will come! <3