After relaxing for over three weeks in South India, we were full of energy and eager to continue traveling. We wanted to spend the Christmas in the North, so we decided to travel 1800 kilometers in one go – a 32-hour train ride from Hospet (next to Hampi) to Kolkata, in West-Bengal. We spent only one day in Kolkata in order to reach the mountains by Christmas. Anyway, we were not too much looking forward to coming to a big Indian city, but Kolkata surprised us. We really liked it and would have been glad to spend a few days more there.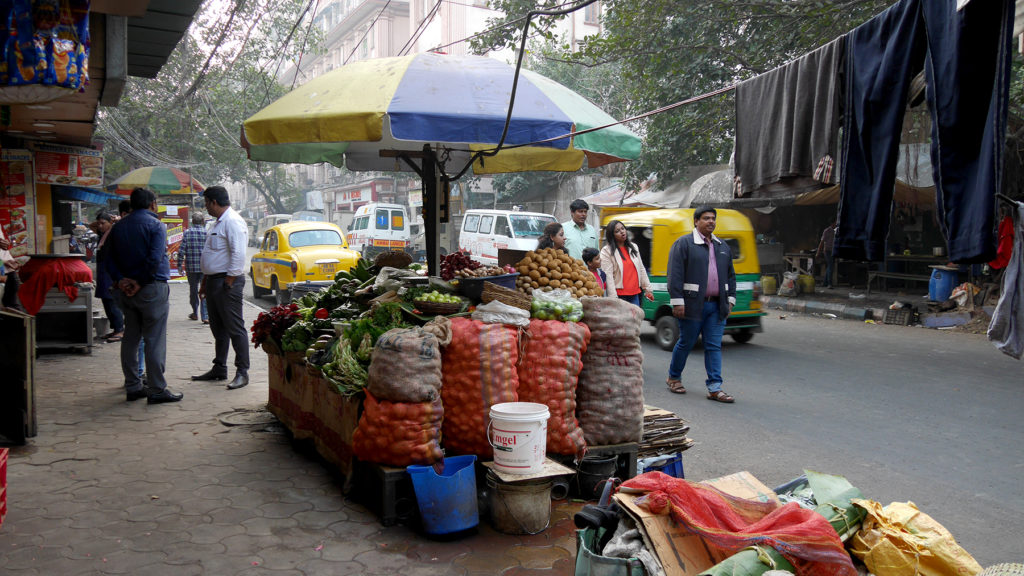 Arriving to Kolkata
Our train ride from Hospet to Kolkata was long but comfortable. We had chosen to travel in the 3AC class again, instead of the sleeper class, as it's much easier to catch some sleep there. Nothing special to tell about the ride, except that we really enjoyed being on the move and in the middle of this crazy, wonderful Indian experience again (after a few weeks in a backpacker bubble).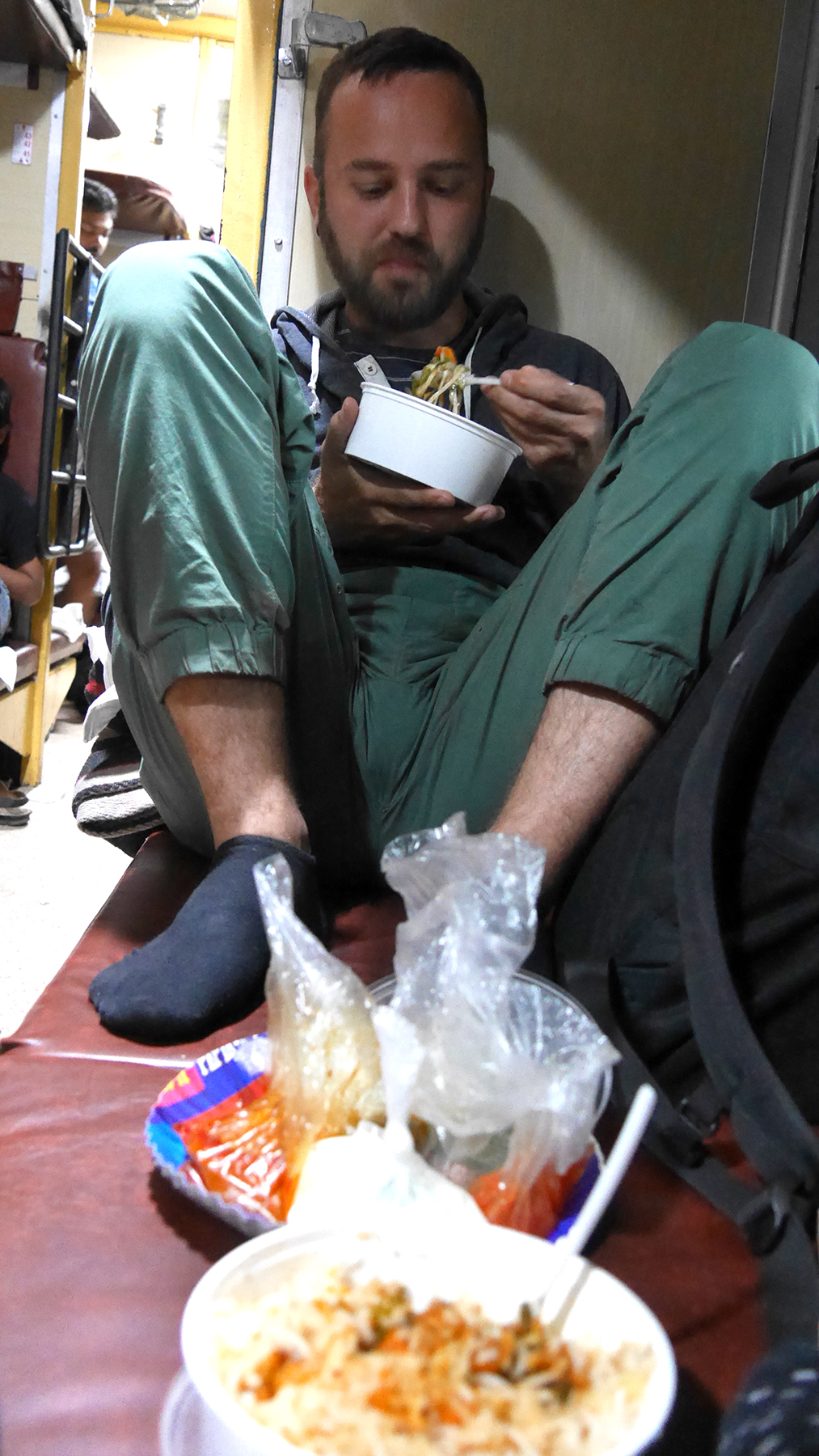 Our train arrived in Howrah train station in Kolkata a few hours late, so we reached the city around midnight. It took another hour until our Uber driver found us and brought us to our guesthouse. Luckily someone was still up and could open the door. Our room was one of the most expensive rooms we've had in India so far (1000 rupees = 12 euros), and definitely the smallest one. In our opinion some of the other guests there were also somewhat strange, giving the whole place a bit of a mental hospital vibe… Also, it seemed that the others had stayed there for a while already and they were not communicating with each other at all, but they all wanted to talk to us (except the one who couldn't talk but could point at things).
But we slept better than in weeks. Maybe because we were so tired or maybe because there were no insects or mice making any sounds in our room. After six hours we woke up surprisingly energized, ready to explore the city.
Morning manifestations
While we were preparing for our day in the city and having breakfast, we heard loud manifestations right outside our guesthouse. From the roof of our building we could see how a parade of people, cars and buses were passing, yelling some statements that we, of course, could not understand, but we surely knew what it was about. Less than two weeks ago the Hindu nationalist government had made changes to the Citizenship Amendment Act. The new law was providing a path to Indian citizenship for persecuted minorities from the surrounding countries, as long as they are not Muslims. This injustice has understandably caused a lot of friction around the former multi-confessional country and there had already been the first casualties because of the restlessness. While some of the other guests at our place expressed their worries, for us this manifestation was more than legitimate and looked peaceful. By the time we were ready for our exploration, the protests had already moved somewhere else.
Exploring central Kolkata
We got to the more central part of Kolkata by metro. This was a good way to avoid traffic jams, even though the traffic in Kolkata was calmer than expected anyway (maybe because it was Sunday).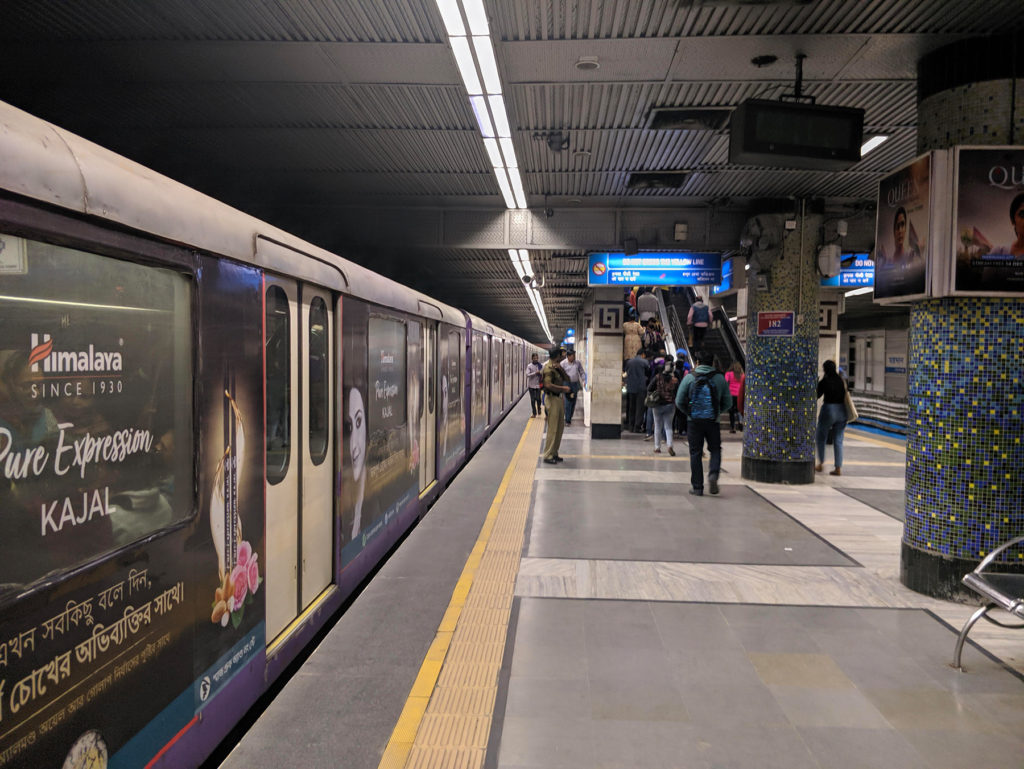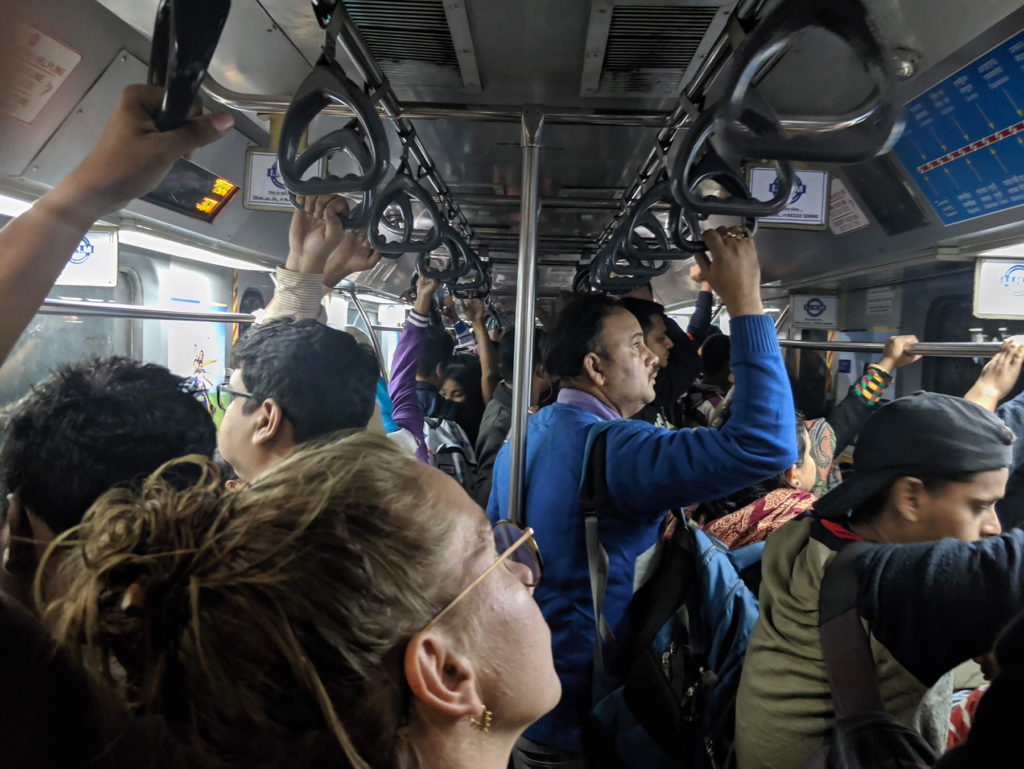 We started the day by doing a little bit of shopping. Basically, Seri just needed some new socks, but we ended up buying all kinds of clothes, except socks.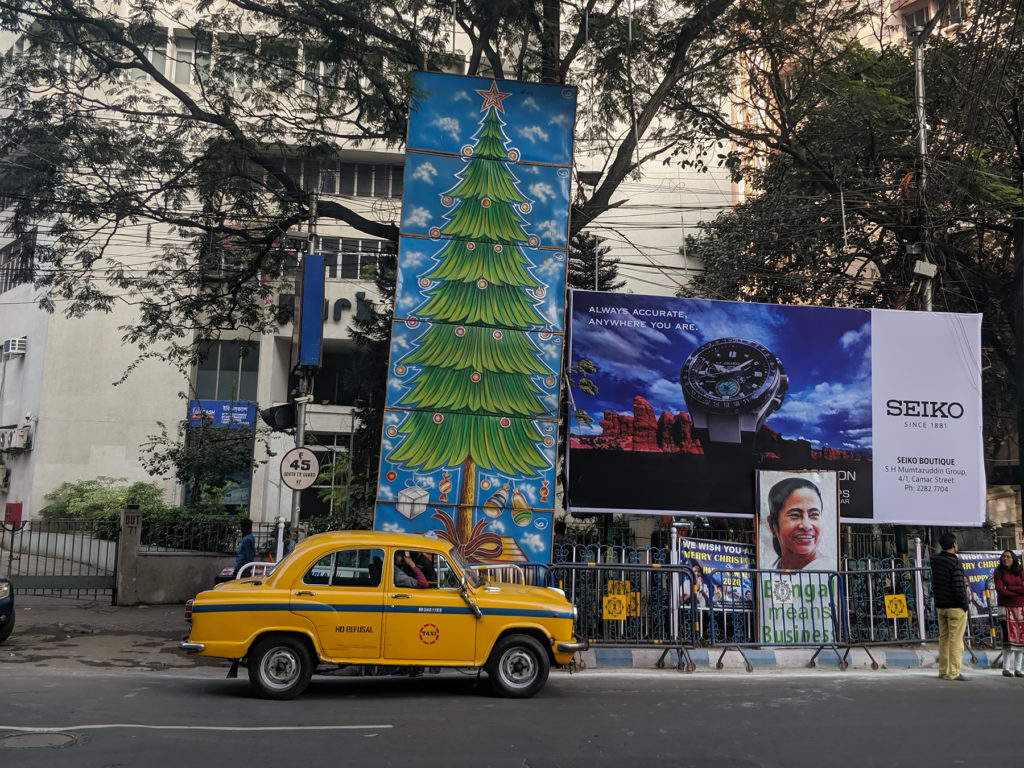 During our shopping tour we had stops here and there, drinking chai and tasting local street food. Kolkata seems to be a great city also from the street food perspective!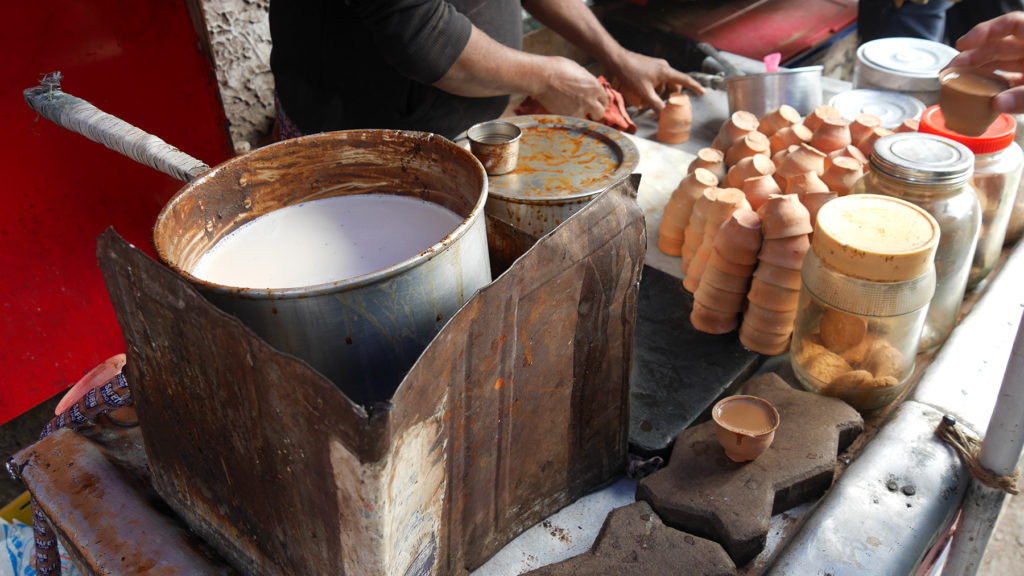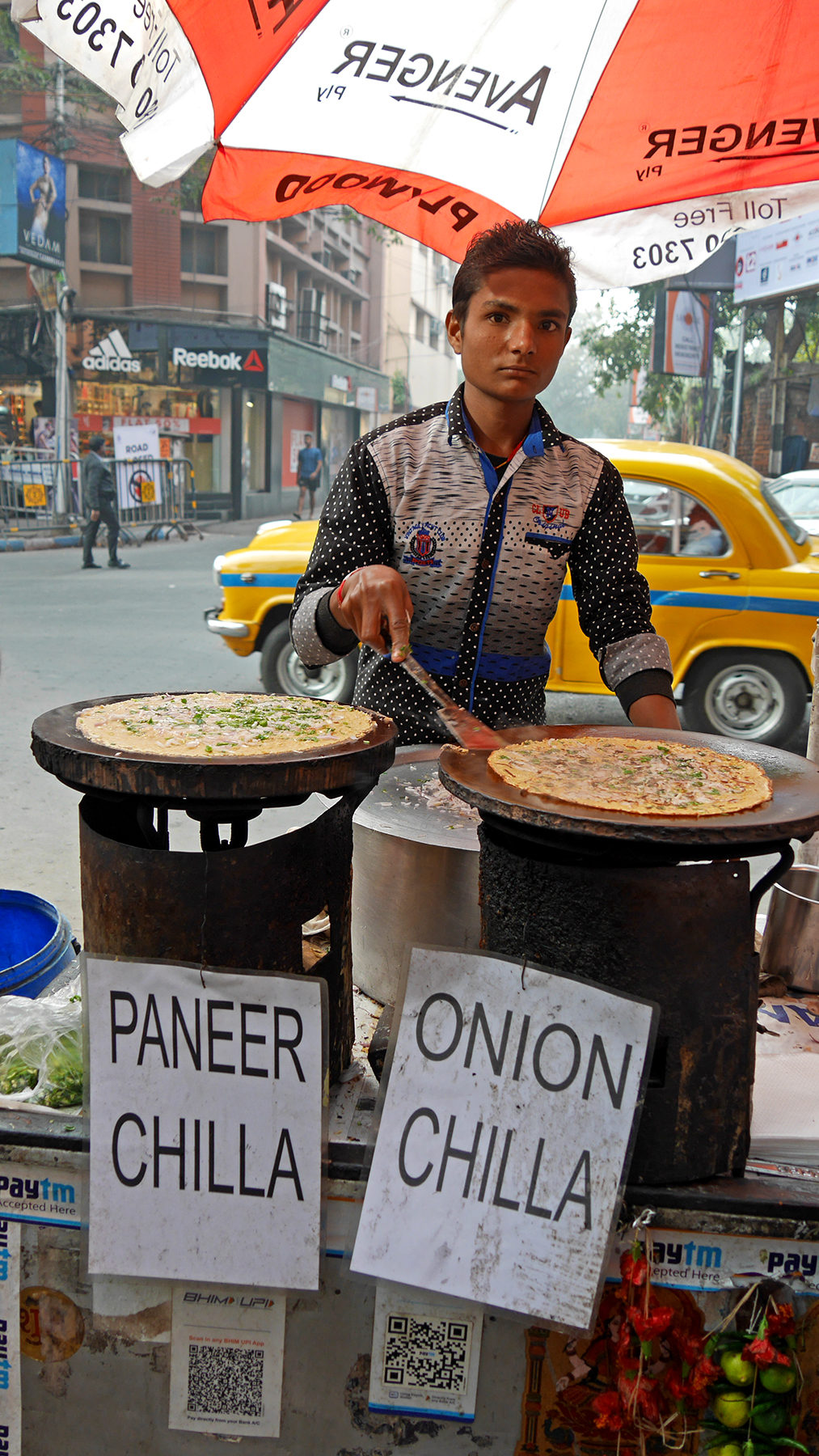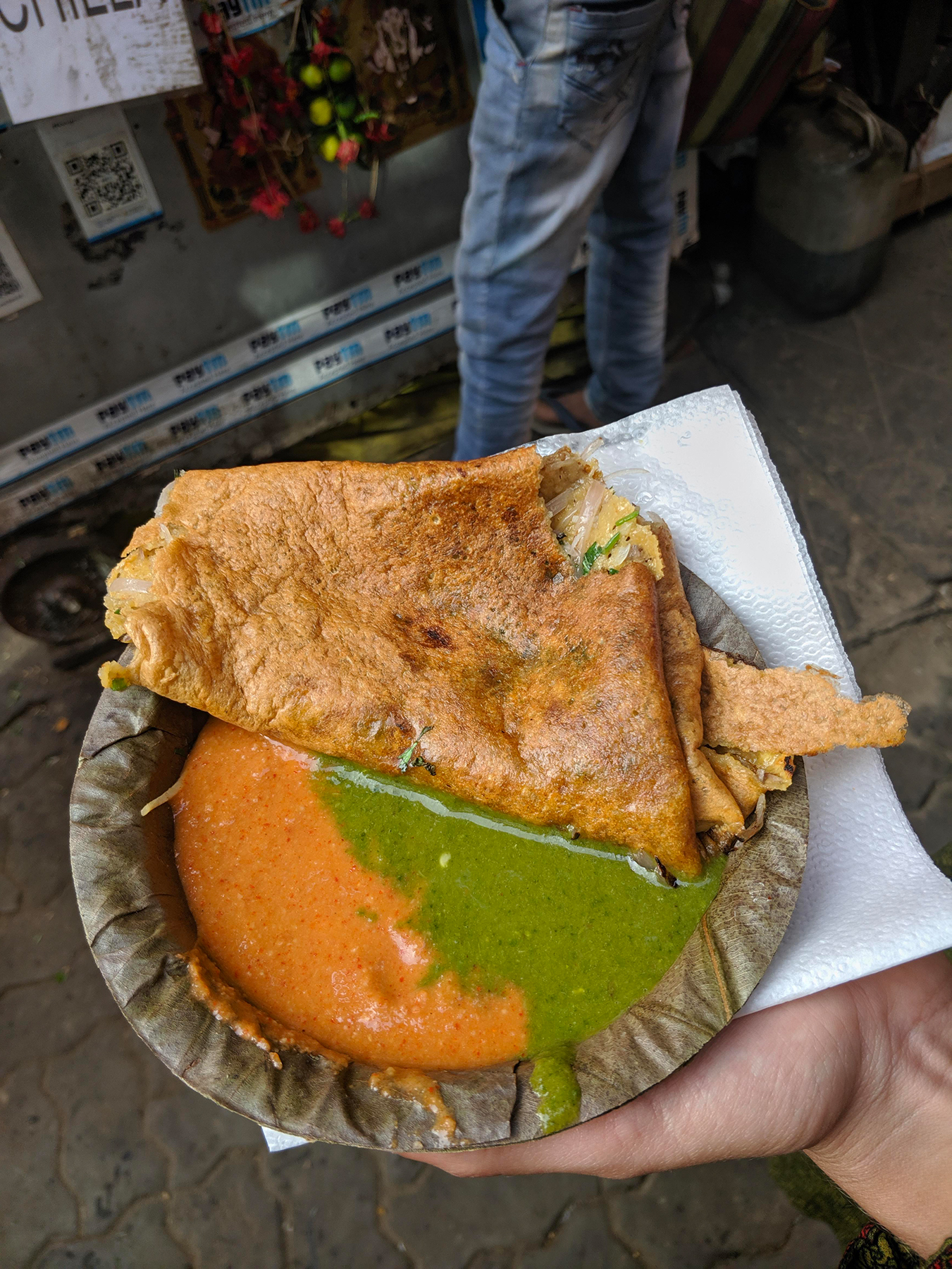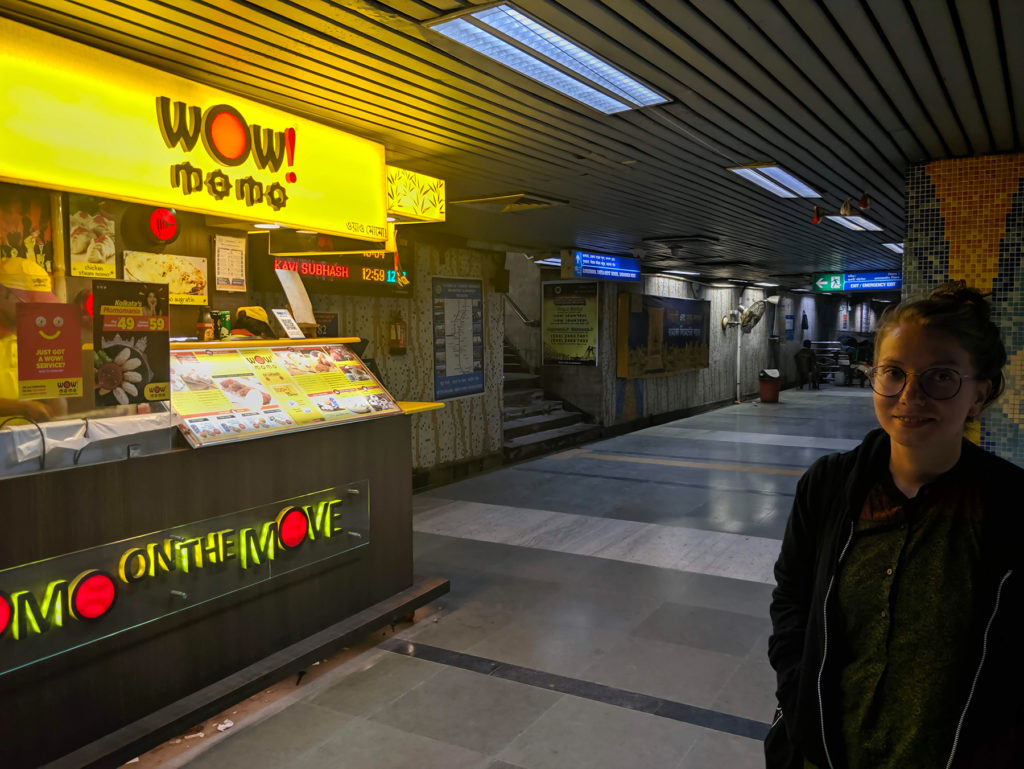 We also visited the Sudder Street which has been dubbed as Kolkata's equivalent for famous backpacker streets like Delhi's Paharganj or Bangkok's Khaosan. We thought that it's something we should, as backpackers, see. Well, it was nothing that we had expected. We didn't see any other tourists there and no-one was trying to sell us anything, all in all it was very peaceful. But we used our chance as we saw a liquor store (not always easy to find in India) and bought a small bottle of rum for Christmas.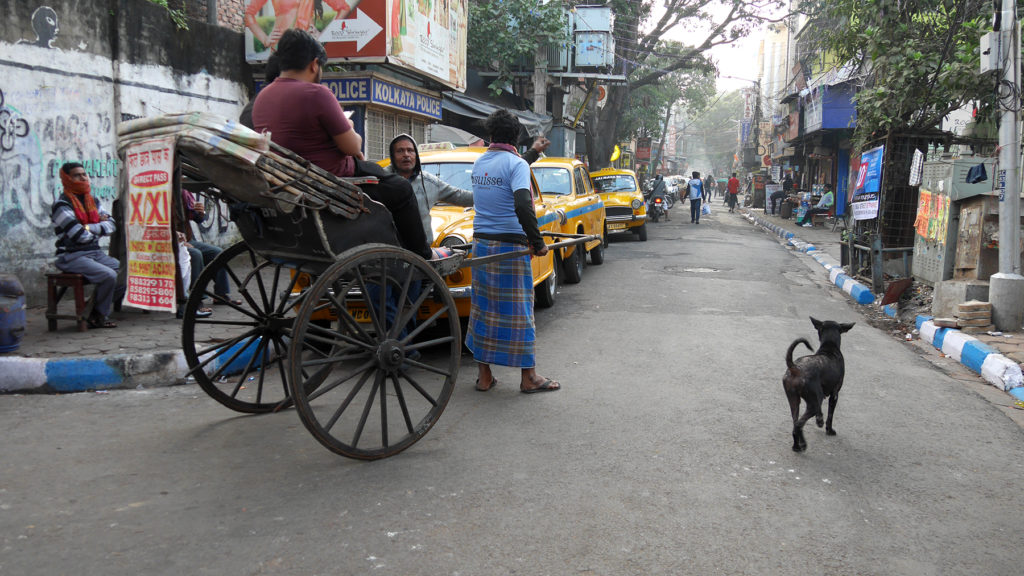 There is some area in Kolkata that in Google Maps looks like a huge park that contains many sights and important buildings. We went to that area but realized that it wasn't a park after all. This part of Kolkata seemed busier and more unpleasant, so after strolling around there for a while, without seeing anything except some famous stadium, we decided to leave.
Visit to Bara Bazar
The theme of our day in Kolkata was clearly street food. Next, we headed to an area called Bara Bazar that was supposed to have a lot of street food options. When we arrived, it was already dark. First, we were not sure if it was a good idea to walk there at that time, but it turned out just fine. Along the streets there were many fires burning, around which people had gathered to keep themselves warm. Some were sleeping in small "huts" on the pavement, that were made from fabrics and cardboard. On one street there was a big Sikh party going on. We were talking to each other, that it's so strange how all this has started to feel completely normal to us.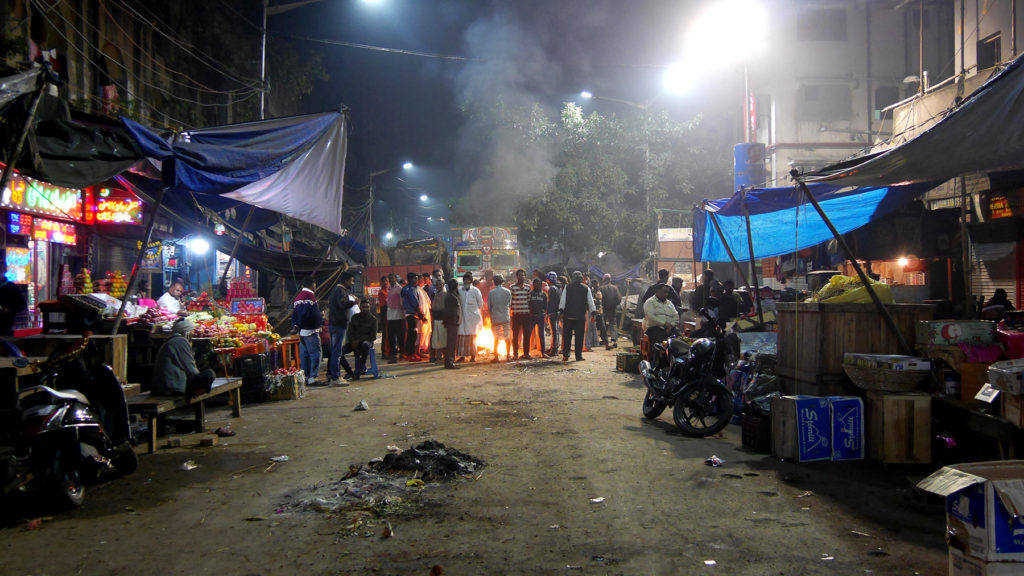 So, even though we couldn't find much street food (probably because it was a Sunday evening), it was an interesting area to see. We still didn't have to go back with empty stomachs. We found an excellent restaurant near the metro entrance called Gupta Brothers. There we had one of the best thalis and lassis ever in India.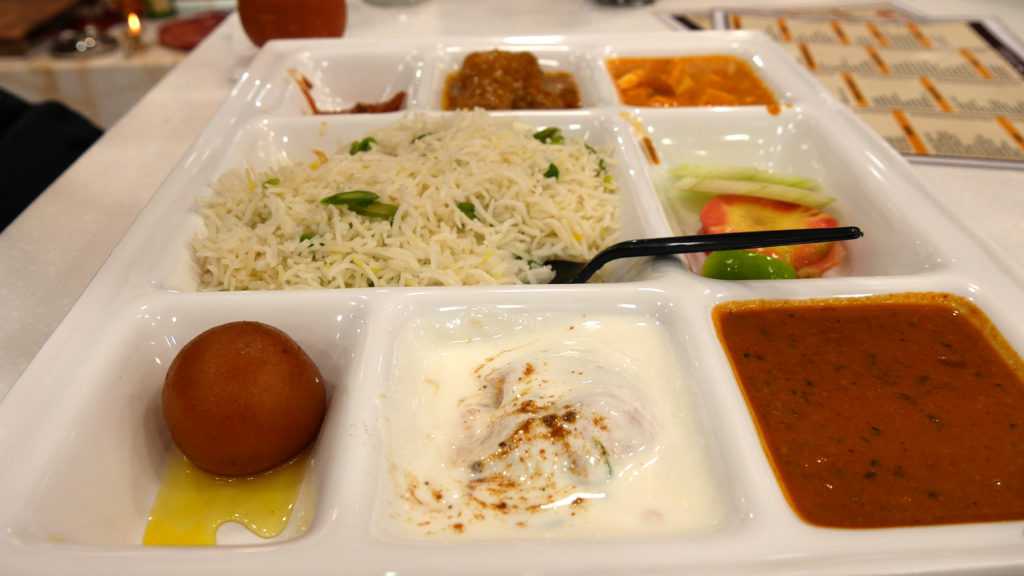 Leaving Kolkata
Our train onwards would leave on the same evening, so after dinner it was time for us to head back to the guesthouse. At the metro entrance our bags were scanned, and it turned out that one is not allowed to take alcohol to the metro, not even if the bottle is closed (we still had the rum for Christmas with us). So, we decided to walk to the next metro station and to hide the bottle in Johanna's pocket. This time we got in and no-one was even checking our bags.
When we sat in our Uber towards Howrah train station, Seri happened to take a look at our train tickets. We were headed to the wrong station! Luckily, we had enough of time buffer and could still change the route to Sealdah station and managed to catch the Darjeeling Mail -train without problems.