We aim to live without harming other beings, including animals and even insects. Therefore, we have avoided buying silk products as most of the silk is produced in a way where the silk moth is boiled alive in order to obtain the fibers of the cocoon. In fact, until we came to the North-East Indian state of Meghalaya, we thought ALL the silk in the world is made that way – but then we heard about Eri Silk, also known as "peace silk". We got the pleasure to get to know this material better by visiting the studio of Muezart, a company that produces yarn and apparel out of Eri Silk in Shillong.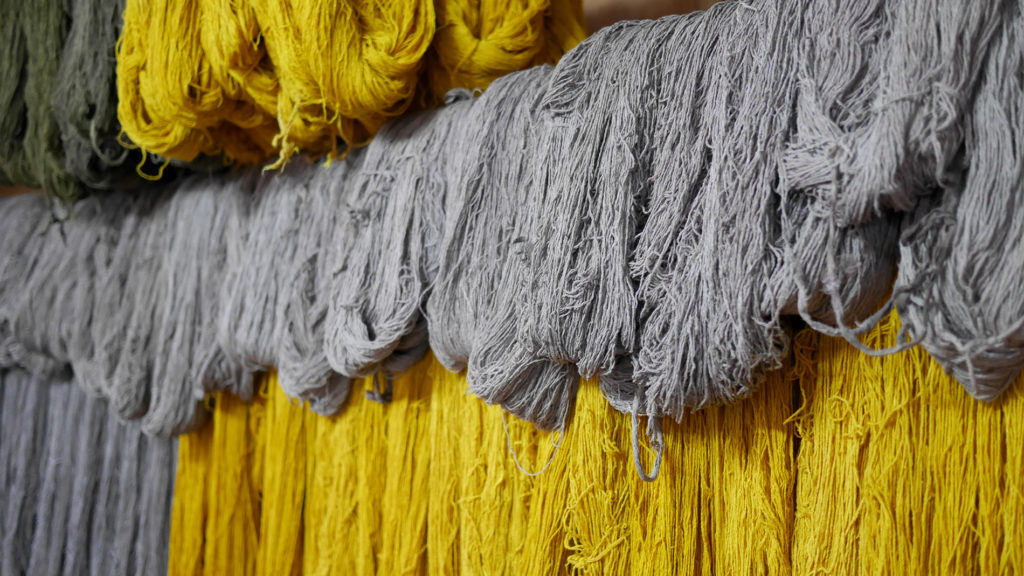 Fascinated by Eri Silk
As soon as we heard about Eri Silk and that it's produced in Meghalaya, we got interested in knowing more about it (and perhaps buying some souvenirs made out of it…). Therefore, we planned an over-night visit to a tiny village called Umden, which is known for silk cultivation. But as our time in India was soon coming to an end, we had to skip some of our plans, including our trip to the remote silk making village.
While we were in the state's capital, Shillong, we googled if there was some place where we could find Eri Silk products. We didn't find any store in the city but we noticed that the "headquarters" of Muezart, a company producing yarn and apparel out of Eri Silk, is located in Shillong. We contacted them to ask if they are selling some of their products somewhere in the city. As a response, they invited us to visit their studio, instead! This was such a nice opportunity for us, because in this way we could, after all, have a little peek into the process of Eri Silk making.
Meeting the folks at Muezart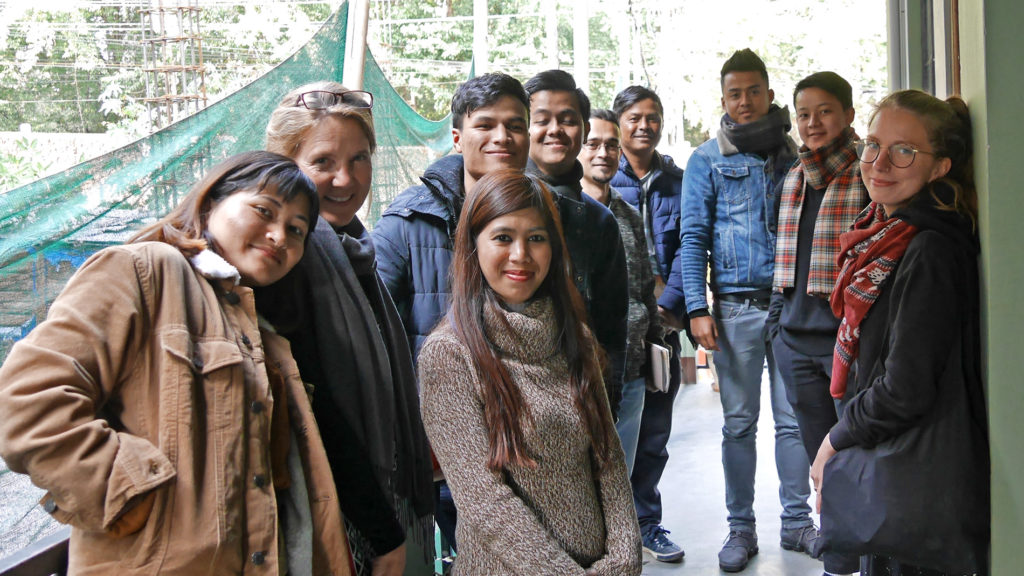 When we arrived to Muezart's office in Shillong, we were warmly welcomed by their crew. Joanna, the CEO of the company, and Miranda, the designer of all their products, gave us a tour at the studio. They explained us about the process of Eri Silk making as well as about the products, values and future plans of their company. We were impressed – not only because of the beautiful products they make, but also because of the effort their company puts into supporting the local communities and traditions.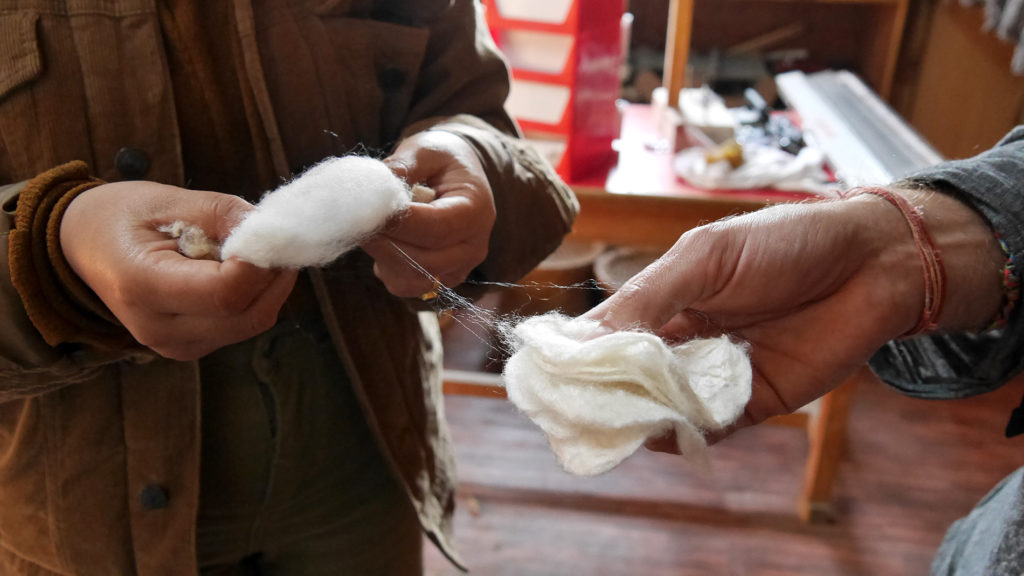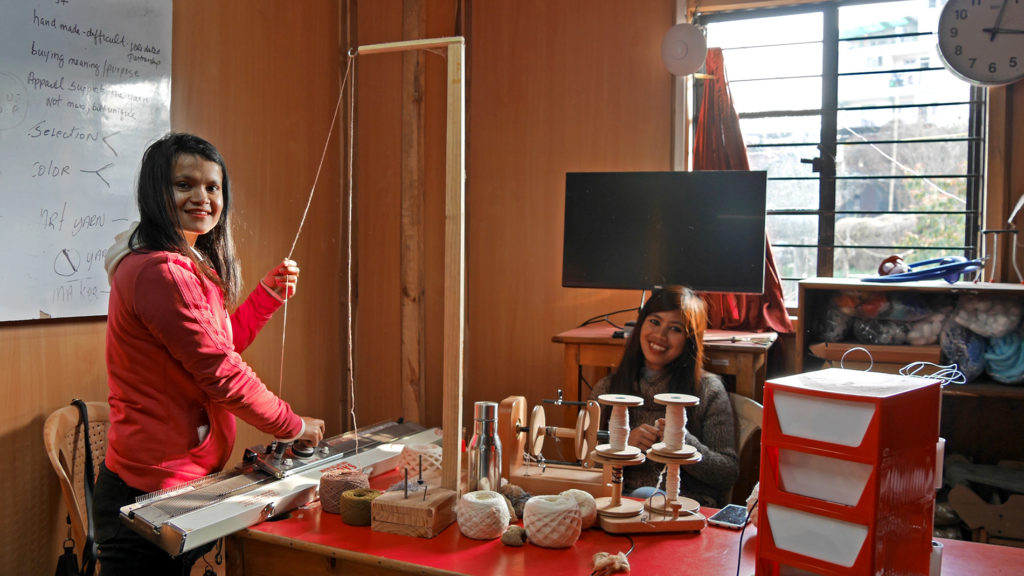 Why we <3 Muezart
Muezart's Eri Silk is produced sustainably in local villages in Meghalaya. The yarn is made by hand and dyed with natural, plant-based ingredients.
By creating new markets and new uses for Eri Silk, Muezart creates new opportunities for the women living in remote villages, and help to revive and to keep alive the old tradition of Eri Silk making. Muezart's Eri Silk is not only produced in villages where the silk making has been a tradition for years and years, but they also teach silk making in villages that are new to it.
Therefore, we believe that even though Muezart is not a non-profit company, they are truly doing good work for local communities, in a sustainable way. And their products are gorgeous! We love it, how they have combined modern and traditional in their designs. For example, they use a lot of patterns inspired by the ones used traditionally in Meghalaya, but also come up with whole new innovations like their fun multi-use, reversible beanie-scarf.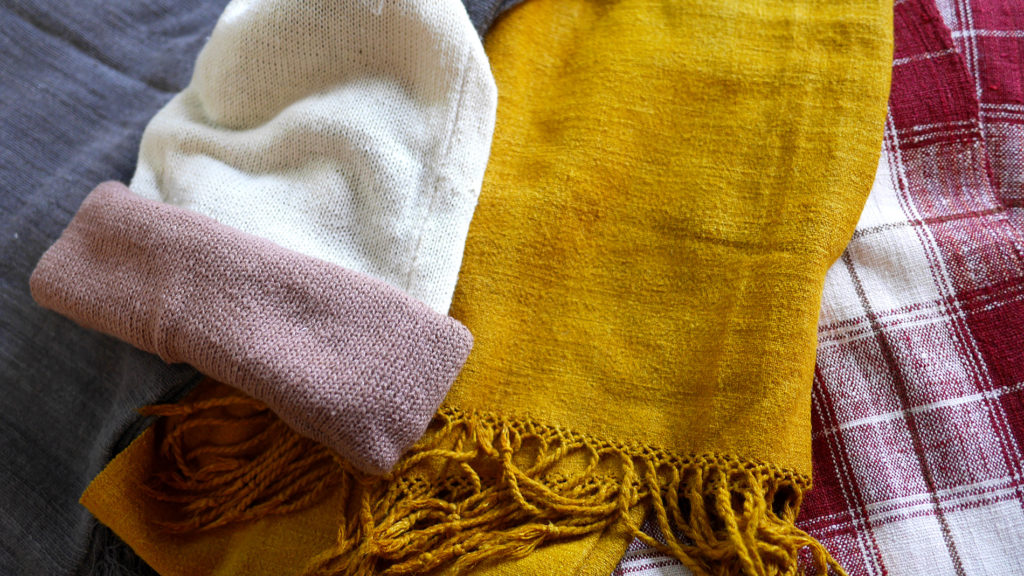 Getting our very own Eri Silk beanies
Majority of the company's products are produced in this very studio in Shillong, and even though they don't have a shop there, we got to see some of their scarves and beanies and got the opportunity to buy something, if we liked. Johanna bought a beanie straight away, which had gotten its beautiful green color from tree bark. Seri thought he might order something in the future when we're home. We left the studio and went for a dinner. During our dinner Seri got a bit jealous of Johanna's beanie, so we texted Joanna and asked if we could still stop by and get one for Seri, too.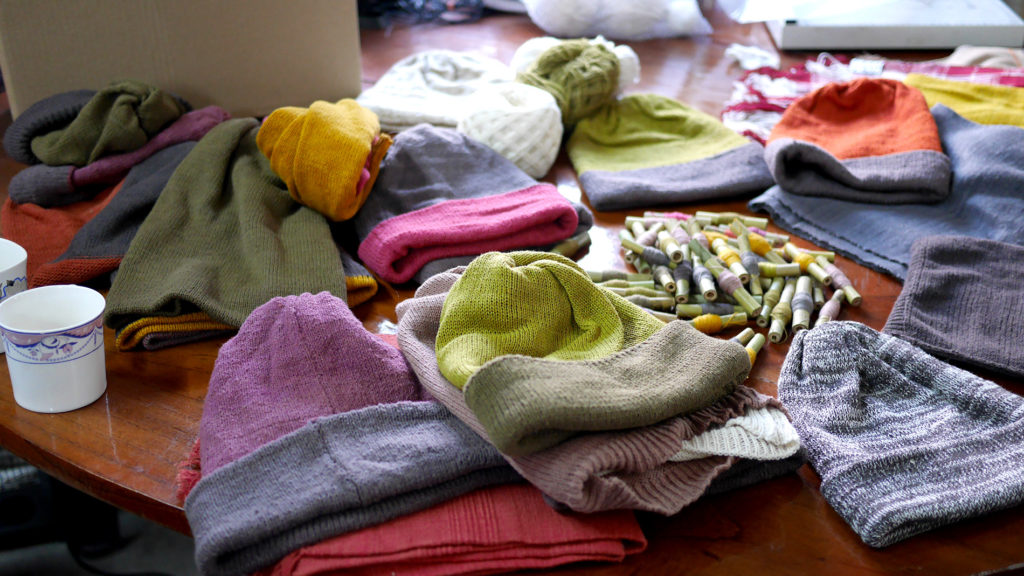 We learned that Eri Silk gets softer the more you wear it, so we are looking forward to many warm and comfy winters with our Muezart beanies. We hope that every time we wear our new beanies, they bring us the nice memories of our visit at Muezart's, which was definitely one of the highlights of our stay in Shillong.